6 Fire Safety Tips for Babysitters
Children are known to get into sticky messes, some of which can lead to disastrous home fires. Babysitters are responsible for the safety and well-being of the children in their care. Every sitter should be aware of important fire safety tips to keep themselves and the kids safe from harm.
1. Obtain emergency contact information
Before mom and dad leave for an evening out, obtain all critical contact information. Cell phone numbers of both parents are necessary for getting in touch when the safety of their kids is compromised. If one parent is unavailable by phone, the other is an alternate resource.
Even more important is gathering the phone numbers of local police, the ambulance and fire department. Critical phone numbers should be tucked into the babysitter's pocket for immediate access at all times. The sitter should be aware that calling 911 reaches all three emergency services.
2. Develop an evacuation plan
Identify at least two escape routes in every room. A safe, outside meeting place for the kids and babysitter should be established and relayed to the children beforehand. Practice evacuation drills with the kids to ensure their full comprehension. Smoke alarm demonstrations also help.
Additionally, have the kids participate in the evacuation plan. Solidify their understanding of the process by asking them to draw maps of important primary and secondary exits. These maps can be hung in their rooms and sporadically viewed. Pop quizzes about evacuation plans also help children learn drills.
When the smoke alarm blares, the babysitter's first response is to gather the kids and head for safety outside. As part of the evacuation plan, the babysitter recognizes an alternate escape route if one exit is blocked by unbreathable smoke or raging flames.
3. Practice kitchen safety
The kitchen is a potentially hazardous place for small kids. When parents allow the babysitter to cook, the sitter should take all kitchen safety precautions. Young children have a tendency to explore, and a hot stove and hot foods can be dangerous attractions.
Children should remain at least three feet away from the oven when it is heating. The oven door can reach high temperatures, leading to burns if a young toddler learning to walk leans against it for support. Similarly, keep small children away from the stove and microwave oven.
When boiling liquids on the stove, turn the pot handles inward to prevent kids from flipping the boiling pot over and scalding their skin. Remove tablecloths, as young children will tug at the ends; the hot food on the table will tumble over and burn their skin.
4. Learn how to use a fire extinguisher
A small fire may be extinguished by a portable fire extinguisher (never attempt to put out a kitchen grease fire with water, as the liquid will only spread the flames). A portable fire extinguisher may be successfully operated via the PASS (pull, aim, squeeze and spread) technique.
5. Help prevent fires
When children are napping, check on them frequently. In the chilly winter season, place space heaters at least three feet away from flammable materials, such as bedsheets, drapes and furniture. Do not allow children to play near the space heater.
Babysitters should not light candles while babysitting. Small children may be dazzled by the flames or the emitted fragrances. Curiosity can lead to the candles starting an unexpected home fire. Similarly, keep matches and lighters out of the hands of children. Babysitters should not smoke on the job.
6. Practice fire safety
When a fire breaks out, the babysitter has little time to map out an effective plan. Before a home fire starts, know how to handle the flames. Fires spread quickly, and a swift reaction saves lives. Babysitters should be aware of how to handle large and small outbreaks of fire.
What to Do During a Fire
Handle major flames with extreme caution. Massive fires cause doors to heat up. Babysitters should feel the door before opening it. If the door is hot, do not open it—instead, find an alternate exit. A door that does not show signs of excessive heat should be opened very slowly.
Smoke inhalation is as dangerous as fire. In rooms inundated with smoke, instruct the children to crawl low underneath the smoke. The oxygen toward the bottom of the floor is safer to breathe. Prevent smoke from flowing into a room by sealing the perimeter of the door with cloth.
Minor burns may be soothed with an application of cold water. Blistered, charred, or deadened skin should receive prompt medical attention—in these instances, call emergency services. If the children's clothing catches fire, instruct them to stop, drop, and roll to smother the flames.
When fire strikes, the babysitter and children should head to the nearest neighbor's home and call for emergency help from there. Do not hang up the phone until instructed to do so. Notify 911 if anyone is left inside. Firefighters must know who's inside immediately upon entering the scene.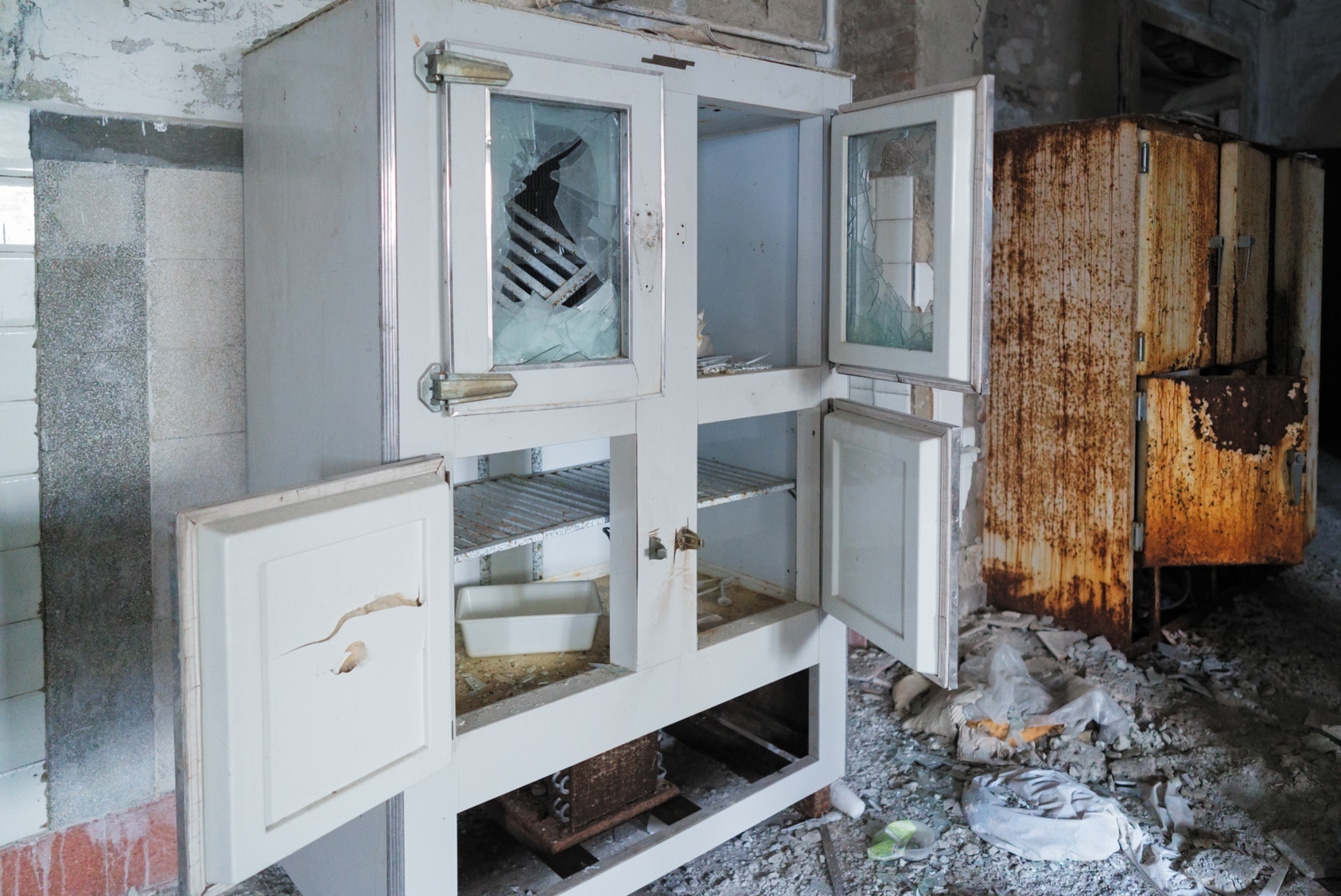 Fire Damage Cleanup
Fire and smoke can erupt at any moment, and babysitters need to be prepared with fire safety tips. When a fire breaks out, the first response is to ensure the safety of everyone in the home. Once the fire is extinguished, a sooty and smoky mess remains. Home and business owner's need to call a reliable smoke and fire damage restoration service immediately after a fire.
Skilled technicians arrive onsite quickly to begin the restoration process. Emergency pre-cleaning, wall and ceiling cleaning and content cleaning are performed. Odor removal is included in comprehensive fire restoration services. Avoid the permanent damage smoke causes by immediately calling restoration professionals to tackle the cleanup once the fire department extinguishes the fire.