What is Soda Blasting and How Can it Be Used to Restore Fire Damage
When a fire breaks out in your home or business, your primary concern is the safety of the inhabitants. The high temperature, flames, and amount of smoke are severe threats to everyone's health, which is exactly why it's imperative to evacuate the property right away. These various elements of a fire can end up causing permanent damage, if not addressed in a timely manner, to your property and personal belongings as well. Even the water used to extinguish the fire's flames can end up damaging your residential or commercial property.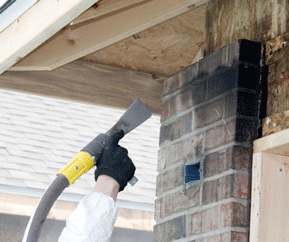 Following a fire, your home or business needs to undergo restoration as soon as possible to limit the damage from worsening or even becoming permanent. One way to restore your property of fire damage is to use soda blasting, which is a safe and environmentally friendly cleaning method.
Check out more on soda blasting, what it entails, how it works, and how it can clean up fire damage.
What is Soda Blasting?
Soda blasting is a cleaning method that uses an environmentally friendly form of sodium bicarbonate to remove dirt and other substances from various surfaces. The sodium bicarbonate, better known as baking soda and also referred to as soda blast media, is applied to an affected surface using pressure from blaster technology.
What makes this type of baking soda unique and different from standard baking soda is its crystal shape and size. It is largely sized, jagged, and irregularly shaped, which gives it special cleaning abilities.
How Does Soda Blasting Clean Damage?
To use the sodium bicarbonate for soda blasting, it must be used in a soda blaster. The pressure provided by the soda blaster will shatter the crystals. As the crystals shatter, the surface becomes cleaned and the crystals are turned into a fine powder. Because of this, soda blast media can only be used once. However, the powder left behind following soda blasting is water soluble, which makes for a quick and simple cleanup.

It's important to use the sodium bicarbonate in a soda blaster, because it maximizes the cleaning efficiency. Other types of blasters are not designed to efficiently work with soda blast media. If you do use a sand blaster or other type of blaster, then the sodium carbonate will not clean the damaged surface as well as it could.
Is Soda Blasting Safe?
Soda blasting is very safe. When it comes to cleaning, there are many methods and equipment that can be harsh to the affected surfaces and even to people conducting the work. But this isn't the case with soda blasting.
Not only is soda blasting an environmentally friendly cleaning method, but soda blast media has soft crystals. The soft crystals make for a rather gentle cleaning method that doesn't produce a lot of heat. This also means soda blasting won't harm the surfaces it's used for. For example, if used on thin metal surfaces, the soda blasting won't warp the material or ruin its appearance. In fact, soda blasting was first used in the 1980s to clean the Statue of Liberty. Because of the qualities of soda blasting, the structure could be cleaned without harming any of its components.
How is Soda Blasting Effective in Fire Damage Cleanup?
With its cleaning capabilities, soda blasting can rid of charring, soot, and other types of residue and damage caused by a fire and its flames. It is also a quick and highly effective cleaning choice for fire-damaged materials. Another aspect that makes soda damage a great choice for fire damage cleanup is its ability to deodorize.
When a fire occurs, there's more than just physical damage to be concerned about. The fire also produces odors as a result of smoke and burnt objects. These smells continue to be an issue even after the flames have been extinguished, because they continue to linger. However, fire and smoke odors can be tough to eliminate, because the particles settle into surfaces. But soda blasting will thoroughly remove odors, as it absorbs the smell, and won't just cover them up.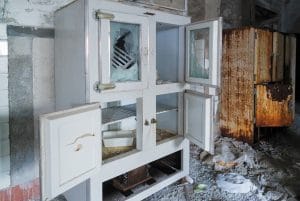 Soda blasting is also a cost-effective method for fire damage cleanup. In comparison to cleaning other types of damage, using soda blasting on fire damage requires lower pressure levels and smaller amounts of soda blast media to clean the affected surfaces.
Professional Fire Damage Restoration
If your residential or commercial property has suffered damaged by a fire, then you need to act immediately to limit the amount of harm done. Soda blasting is an effective way to handle fire damage restoration, but it is something that should be done only by professionals.
Get in touch with a professional fire damage restoration services to have your home cleaned in the aftermath of a fire. Professional technicians will clean and restore your damaged property, using soda blasting and other techniques and equipment.