(858) 225-8866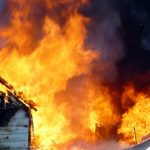 A fire is devastating enough, but the damage continues even after the flames are out. Corrosive materials continue to damage your home and its contents, making them unsalvageable unless the restoration process begins quickly. The professionals at ServiceMaster EMT know how to remove soot and other materials that can ruin even more items in your home. They can clean items like brass, aluminum, chrome, tile, and porcelain, as well as fabrics and carpets.
After a fire, there are several important Do's and Don'ts:
Do stay out of the building until it's been cleared by the authorities. It's impossible to tell structural damage just by looking at it, and floors and walls may be weakened.
Do throw away food, medicine and other consumables that have been exposed to smoke, fire and firefighting products.
Do save receipts for money spent on items like a hotel room or replacement items. You'll need them to show the insurance company as part of your claim and to verify losses on your income taxes.
Do clean out the refrigerator and freezer if the electricity has been out. The value of the lost food can be included on your claim.
Do clean chrome and Formica fixtures to prevent etching.
Don't throw away anything that's been damaged until after an inventory has been made. All damage is taken into consideration when making your insurance claim.
Don't turn utilities back on yourself. They were turned off during the fire and it might not be safe to turn them on yet. Wait for the professionals to turn them back on.
Don't hire an inventory or repair company without checking with your insurance company first. They may have preferred providers or certain procedures that must be followed in order for the costs to be covered.
Don't use ceiling fixtures if the ceiling is wet. It can short-circuit and cause another fire.
Don't use electrical appliances that were near the fire or water unless they've been checked by a professional. At best, they may no longer work. At worst, they can short-circuit.
If you experience a fire in the San Diego, CA area, call the experts at ServiceMaster EMT at (858) 225-8866. We're here when you need us the most.
---
Related Fire Damage Restoration Services
Fire Damage Cleanup in Santa Fe Springs, CA
Fire Damage Restoration in Huntington Beach, CA
Fire and Smoke Damage Restoration in Santa Ana, CA
Fire Damage Restoration in Los Angeles and Lake Forest, CA
Fire and Smoke Damage Restoration in Anaheim, CA