(858) 225-8866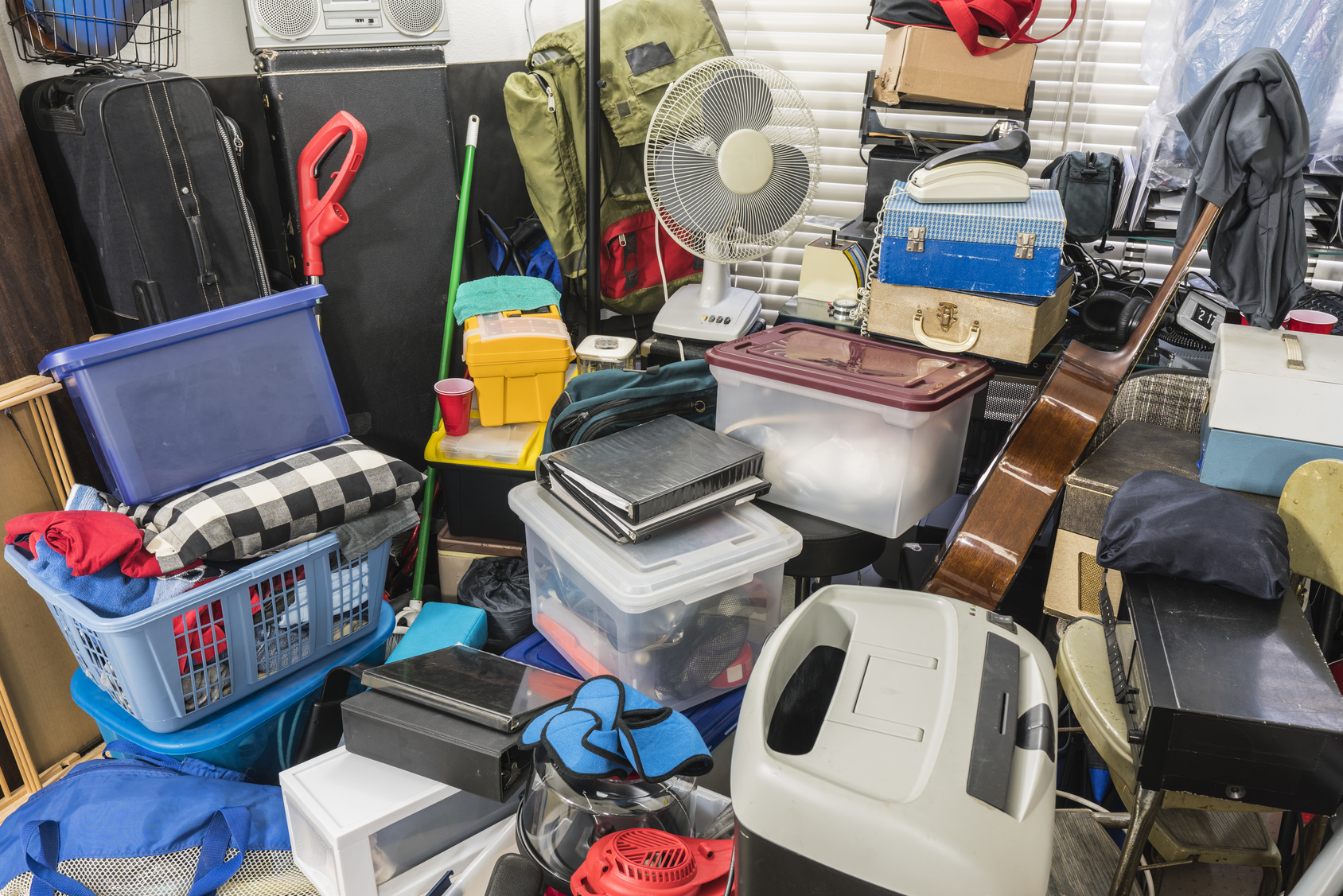 Hoarding isn't just an extensive collection of something. It's a psychological condition that worsens over time. It can get to the point where the hoarder's health is at risk. Hoarders collect a variety of items, from newspapers to trash to animals, any of which can harbor bacteria or disease.
Access to certain areas of the home can become blocked if the hoarding becomes extensive; everyone has seen the news stories about someone who was killed because a stack of magazines or newspapers fell. ServiceMaster EMT provides hoarding cleaning in the San Diego, CA area. Usually a friend or family member makes the call, and we'll help clean the home and restore it to a clean, safe state.
Hoarding Cleanup San Diego, CA
Our technicians are fully certified in hoarding cleaning. ServiceMaster EMT knows that hoarding is a delicate situation, and we treat the clients with compassion and understanding. We remove items from the home and work with the homeowner to sort through and save valuable items and personal keepsakes. Once the home is emptied, we clean, disinfect, and deodorize it. Our staff is also fully trained in biohazard cleanup and mold removal, so we can safely remove and clean up bacteria and dead animals.
We are licensed and certified in hoarding cleaning services and comply with all regulations from OSHA, the EPA and the Department of Transportation.
ServiceMaster EMT's 3 step hoarding cleanup service includes:
We clean and decontaminate the entire home after the hoarded items are removed so it's safe to return.
Our deodorization products and equipment remove any lingering odors.
All discarded items and biohazardous materials are safely transported for proper disposal.
Get a Free Estimate
Hoarding is a condition that can cause problems well beyond extreme clutter. If you know someone in the San Diego area who's struggling with hoarding, call the experts at ServiceMaster EMT at 858-225-8866. We're available 24 hours a day, 7 days a week.
---
Related Hoarding Cleaning Services:
Hoarding Cleaning Huntington Beach, CA
Hoarder Cleanup Lake Forest, CA
Hoarding Cleanup Los Angeles, CA
Hoarding Cleanup Anaheim, CA
Hoarding Cleanup Ontario, CA
More Reviews