Flooding in your home or building is already a major cause for concern, but the presence of sewage can make the flooding much more challenging, and downright dangerous.  Water contaminated with sewage can cause permanent damage faster than normal flooding and contains harmful microorganisms and pathogens that put your health at risk.  If you find sewage on your property from a broken pipe, backup or spill, you need to stay away from the affected area and call a professional immediately for cleanup.
ServiceMaster by Mason provides sewage cleanup in Norwich, CT to safely remove sewage as well as clean and disinfect the affected areas.  Our technicians will repair or remove materials damaged by sewage and can restore the affected areas to safe living conditions using advanced cleaning products, equipment and methods.
Dangers of Sewage Water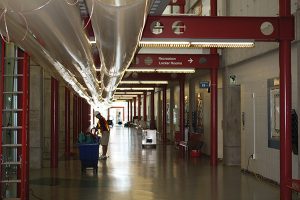 Sewage is a major issue in homes and buildings because it can cause extensive damage and present serious health risks.  The reason sewage is so destructive is because the waste materials in the sewage get absorbed by porous materials like drywall, concrete, carpeting, flooring, insulation, and various furnishings.  These materials will likely face permanent damage if they are not restored quickly.
The other major issue with sewage is the threat to your health.  Sewage water contains bacteria, viruses, and other harmful microorganisms that can spread infection and disease.  If you come into contact with the sewage water or try to clean it up yourself, you are putting yourself at risk of negative health effects.  It is best to keep everyone clear of the areas contaminated with sewage and avoid using over-the-counter products that have little-to-no cleaning properties and effects.
Sewage Cleaning in Norwich, CT
Our professionals at ServiceMaster by Mason are prepared to remove sewage and restore the affected areas with our advanced water extraction equipment and commercial-grade disinfectants.  We will remove porous materials that have been permanently damaged and make sure all hard surfaces are thoroughly dried, cleaned, and disinfected. You can trust our technicians to restore safe living conditions so you don't have to worry about adverse health effects and lingering odors.
Our sewage cleanup services include the following steps:
24/7 emergency response: We are available 24 hours a day to respond to sewage backups and stop the spread of the damage. Our technicians will promptly arrive with advanced water extraction equipment and cleaning products and we will wear the proper personal protective equipment (PPE) to protect ourselves and your home.
Water extraction: Standing water will be removed with our water extraction equipment.
Debris removal: We will remove porous materials that have sustained permanent damage.
Dehumidification: Drying equipment and dehumidifiers will be set up throughout the area to extract the excess moisture from the affected materials.
Disinfection: Once the sewage water and damaged materials are removed, we will clean and disinfect the surfaces and objects that are left using commercial-grade disinfectants.
Odor removal: We can remove strong odors from the sewage using advanced deodorization methods and equipment.
Help with insurance claim: We will work with your insurance provider to help with your claim.
Contact ServiceMaster by Mason 24/7
If a sewage spill or backup, or flooding causes sewage to contaminate your property, call our professionals at ServiceMaster by Mason immediately to limit the damage and begin the restoration process.  We are trained and equipped to safely remove sewage water and ensure the affected area is restored to safe living conditions.
You can reach us 24 hours a day at (860) 455-4969 for emergency sewage cleanup in Norwich, CT.
---
Related Services:
Sewage Cleanup Providence, RI
Sewage Cleanup Services Manchester, CT
Sewage Cleanup Contractors Waterford, CT
Sewage Cleaning Services Westerly, RI
Sewage Cleaning Contractors Warwick, RI
Sewage Cleaning Company Hampton, CT
June 1, 2022
P.A.C.S.
Vernon Rockville, CT
More Reviews