Whenever water damage or excess moisture or humidity occurs, harmful (and even toxic) mold can quickly follow. Not only can it cause serious property damage and a musty or earthy odor, but it can be detrimental to the inhabitants' health. Mold spores are aerodynamic and can quickly spread and grow on surfaces and objects throughout the property. It thrives in dark and moist areas such as bathrooms, basements, crawlspaces and attics.

At the first sight or smell of mold, call a professional for mold air quality testing and remediation services to cleanup existing mold and prevent further mold growth. At ServiceMaster by Mason, we provide mold remediation for homes and businesses in Norwich, CT. 
ServiceMaster was named the Best Overall Mold Removal Company of 2022. According to the Bob Vila team, ServiceMaster's "mold inspection and removal service has a widely accessible service area, high customer satisfaction rating, and in-depth customer education and resources."
The first step in remediating mold is performing air quality testing. Ryan Mason, our owner, is certified from the Professional Mold Inspection Institute to perform air quality testing for microbial growth within residential and commercial properties. Our professionals regularly perform these tests to identify the presence of mold growth and spores, total air count & spores count to assess air quality levels, types of mold, and the best process to remove mold from your home or business.
The test consists of the ServiceMaster by Mason technician collecting air, swab, tape, or bulk item samples to send them to a certified laboratory. This express overnight laboratory service will determine accurate results quickly.
Mold Remediation in Norwich, CT
For professional mold removal services in the Norwich, CT area, contact ServiceMaster by Mason at (860) 455-4969.
The main causes of mold growth are water damage and excessive moisture or humidity. Mold can easily spread through the property, and if not treated, can cause severe property damage and health effects like itchy eyes, skin rashes, coughing and wheezing, and respiratory concerns. Mold exposure can be especially dangerous for young children or older adults, and those with underlying conditions and cause allergies and respiratory infections in others. Our technicians are highly trained and use advanced cleaning equipment to contain and remove the mold growth.
If there is mold on your property, you should take the following actions:
Call ServiceMaster by Mason right away to contain and begin removing the mold.
Increase the ventilation in your property by using fans and dehumidifiers.
Wear protective equipment like masks, gloves, and eye protection when in areas affected by mold.
Look for mold in other areas.
You should not do any of the following once you find mold: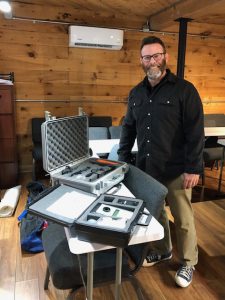 Do not try to clean mold yourself because you are putting your health at risk and improper cleaning will likely cause the mold growth to spread.
Do not touch the mold and make sure you are wearing protective equipment while in the presence of mold.
Do not aim a fan in the direction of the mold.
Do not wipe or paint over surfaces with mold growth.
Mold Inspection and Remediation
Our mold remediation services begin with accurate testing to locate all mold growth within the home or building and a thorough inspection. We will then isolate the affected areas to prevent the spread of the mold growth and begin carefully removing the mold. We use advanced remediation techniques and cleaning products to ensure that the mold is eliminated and an anti-microbial to prevent future mold growth.
Our mold removal services include the following steps:
Evaluation of the mold growth
Environmental engineering controls
Water damage restoration and odor control if needed
Removal of mold-damaged building materials and belongings
Removal of all mold and mildew growth
Restoration or removal of damaged materials
Contact ServiceMaster by Mason for Mold Remediation
As soon as you find mold growing in your home or building, call our professionals at ServiceMaster by Mason for complete mold removal in Norwich, CT and the surrounding areas. Our accurate testing will help us find and remove all mold growth and we can also restore the resulting damage.
If you have any suspicion of mold grown in your property, please call us at (860) 455-4969 for a detailed mold inspection and air quality testing.
---
Related Services:
Mold Removal Services Hampton, CT
Mold Removal Company Westerly, RI
Mold Removal Contractors Warwick, RI
Mold Remediation Providence, RI
Mold Remediation Waterford, CT
Mold Remediation Manchester, CT
June 1, 2022
P.A.C.S.
Vernon Rockville, CT
More Reviews