What Should You Ask Before Hiring a Disinfection Cleaning Service?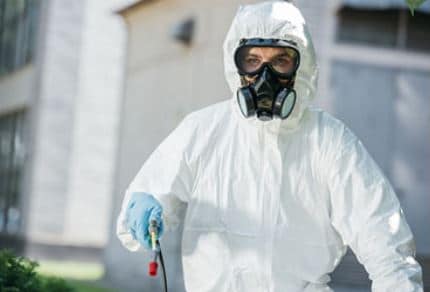 With the ongoing COVID-19 pandemic, cleanliness has become increasingly important everywhere. Maintaining a clean environment is one of the best precautions you can take to prevent the spread of coronavirus. This is especially important for business spaces and other commercial settings because it will provide a safe environment for any employees, clients, customers, and other visitors who enter the property.
While you can conduct disinfection and cleaning on your own, a professional commercial cleaning service is a better bet in this situation. Professionals are equipped with the knowledge, products, and equipment to thoroughly clean and disinfect areas of bacteria, viruses, and other harmful matter.
However, when you are looking into hiring a professional cleaning service, there are many options available out there. Because of this it can be overwhelming to select which company will best fit your cleaning needs. But if you ask the right questions, then you can figure out which disinfection cleaning service is best for you.
How Much will the Commercial Cleaning and Disinfection Services Cost?
When you have a budget, it can quickly help you cut down the list of cleaning companies you are considering. There is no point in looking into certain companies if you cannot afford their help.
That said, take the time to inquire about the cost of commercial coronavirus cleaning and disinfection if you need to work within a certain price range. While it can be tough to provide an exact price before the job is done, companies should be able to provide you with an estimate for the commercial cleaning services you want.
What Do Your Cleaning and Disinfection Services Consist Of?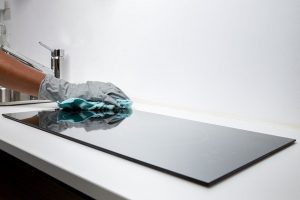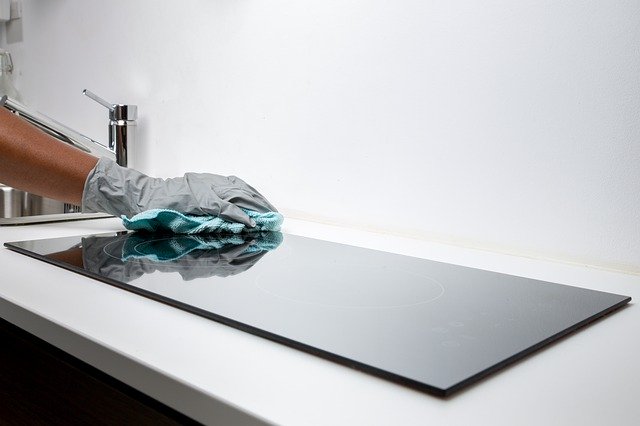 Not all commercial cleaning services include the same tasks, so you should look into what each company has to offer. From there, you can see which service fits your needs best. Some will be more thorough than others, and some may include more work than you need. For example, an ideal service should provide both cleaning and disinfection to ensure a safe, healthy environment. Disinfection is important but ineffective if the property is not cleaned first.
Ask about the processes, cleaning products, and equipment used for commercial cleaning and disinfection. Inquire about facts and figures regarding their cleaning products and processes.
This is an important question, because you want to hire professional cleaners who use the industry's best available tools, EPA-approved products, and specialized processes to guarantee the best job is done. You do not want to hire professional help only to find out you are overpaying for standard household cleaners and processes.
What Qualifications Does Your Cleaning Staff Have?
If you are going to get professional help, you want them to live up to their professional standard.
The professional cleaners working on your property should be trained and experienced with commercial cleaning. You do not want anyone conducting cleaning and disinfection work only to realize they do not know how to do their job properly. As such, ask about the qualifications and training that makes a company's staff qualified to provide cleaning services.
Furthermore, take the time to ask about the properties they have previously conducted cleaning for. If you have a large property, you want to know that the company you choose has experience with cleaning bigger commercial settings.
How Does Your Staff Remain Safe?
If a company does not take the necessary measures to keep their employees safe, then it can be tough to trust that their services will be sufficient for cleaning your property and protecting people. When professional cleaners are working in your property, they should be equipped with protective gear and know to maintain proper hygiene practices.
How Often Should Commercial Cleaning Be Done?
You and your staff should put in the effort to maintain a clean environment to work in. It creates a better business setting and keeps everyone safe and healthier. The cleaner your commercial setting remains, the less often you will need to seek help from a commercial restoration and cleaning service. There is no specific timetable for the frequency of professional cleaning and is unique to each property.
However, in the event that someone in your workplace tests positive for COVID-19, you should have another round of professional commercial cleaning and coronavirus disinfection done.
Getting Commercial Cleaning and Disinfection Help for Your Business
By using the aforementioned questions and information, you will put yourself in a good position to hire the professional commercial disinfection cleaning services that best fit your business's needs.
If you need to prepare your business for reopening or need cleaning due to a case of COVID-19 in the workplace, then you should seek assistance from a professional coronavirus cleaning service. This level of help will ensure that your business or other commercial setting will be safe and healthy for you, your staff, and visitors to return to.