How to Waterproof a Screen Porch
It is very important to waterproof your screen porch as it will help keep it dry and prevent water damage and mold growth. You can help keep your screened in porch dry by installing an extendable overhang or installing storm windows which will keep the rain out. You can also install a drain in the porch which will prevent water from soaking into your carpet or floors.
Assessing the Current Condition of Your Porch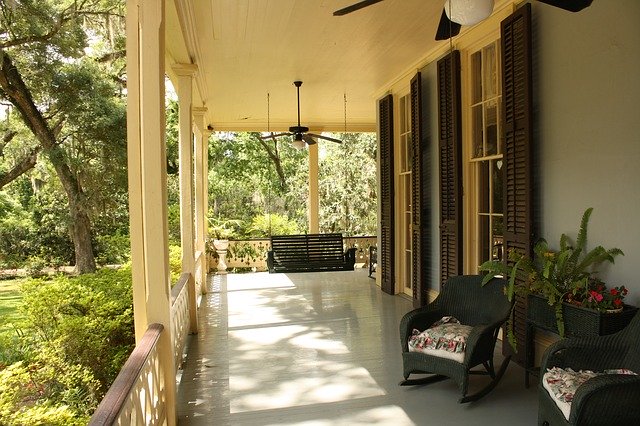 To understand what needs to be done to your deck or porch so that you can keep it dry, you need to assess its condition. You should always start with a visual inspection. Here are the things to look for:
Inspect the frame beneath the porch or deck. You should check the beams, posts, and joists for rotting, cracks, leaning, or insect damage. Check that the posts and the frame are stable.
Make sure to check the floorboards for warping or cracks. Remove loose nails and make sure they are secured.
Get rid of debris where your deck or porch meets the side of your home. Also, check for pooling water as that may indicate a drainage problem.
Check the railing to ensure there are no cracks, rotting, or sections that are weak. Also, look for nails or wood sticking out and make sure you repair them right away.
Look for any moss, mold, or vines as they can damage the wood.
Have a home appraiser review the exterior of your home to ensure that it is structurally sound. They will look for signs of water damage and other issues such as a cracked chimney or a lopsided porch.
Selecting the Right Waterproofing Method for Your Porch
As much as it is important to waterproof your porch to protect it from inclement weather and wear and tear, it is also important to choose the right waterproofing method for your specific porch.
Here are some options for waterproofing your porch:
Using linseed or Tung oil to get a nice hand-rubbed finish
Sealing the wood with a coating of polyurethane, varnish, or lacquer
You can also finish and waterproof with a stain-sealant combo
Install a vinyl deck membrane
Install a waterproof deck
Use roofing approved decking materials
You can use waterproof liquid deck coating
You can reseal exterior wood yearly
Install a composite or PVC decking which is less prone to decomposition and doesn't need sealing
When you decide to waterproof your screen porch, it is important to consider the climate and weather conditions of where you live. If you live in a part of the country where it rains or snows a lot, you need to make sure your porch is sealed and waterproofed properly. Some ways to keep rain out of your porch include installing storm windows, overhang awnings, jalouse windows, creating a landscape that you can use for rain control, and finally, you can use plastic sheets.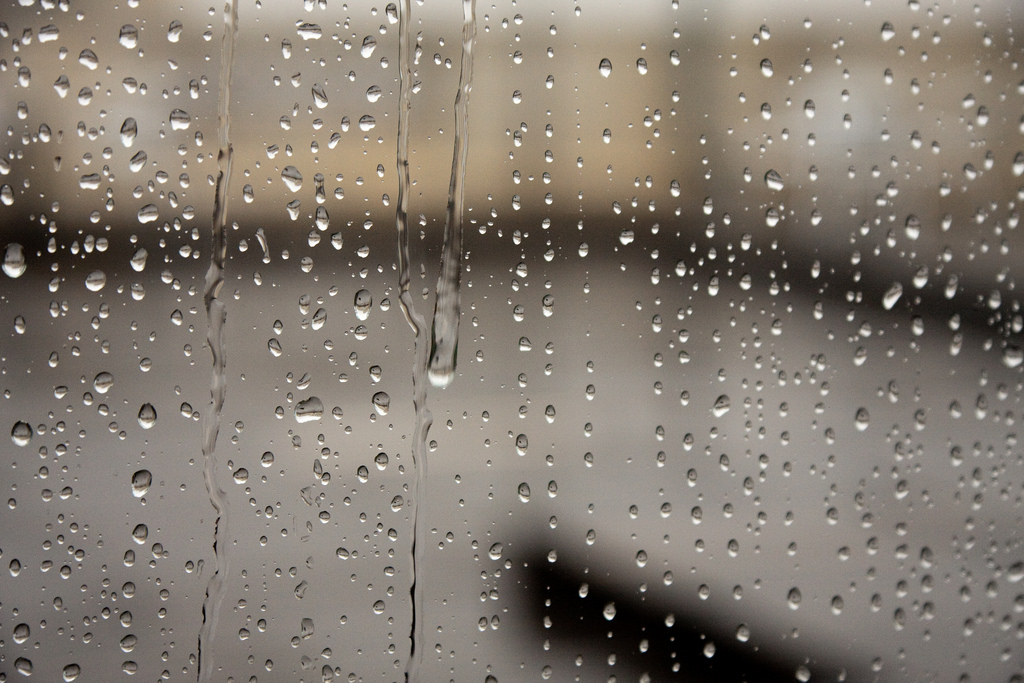 Your budget and personal preference will be the deciding factors for figuring out if you should hire someone to waterproof your screen porch or if you should do it yourself as a DIY project. For a DIY project you could be looking at about $450 for about 200 square feet of material, which includes lumber needed for building screen panels, screen fabric, screws etc. If you hire someone to do this for you, you can add $300 to $600 to labor.
Preparing the Porch for Waterproofing
It is crucial to know the process of what to do when you need to prepare your porch for waterproofing. Here are the steps to follow:
Figure out which materials are best for your porch. Get all your waterproofing materials together such as paintbrushes, rollers, sanders, deck cleaner etc.
Inspect your deck for any mold, mildew, or areas that need re-sealing.
Prepare and clean your deck before you get started waterproofing it. Remove any furniture and decorations and clean it with a proper cleaner meant for the type of deck you have.
Apply the proper sealant to your deck and make sure to let it dry for at least 48 hours.
Porch Waterproofing Techniques
You should be aware of the available waterproofing techniques and find out which one will work the best for the type of deck you have. The sealant you chose for your porch will help your porch look nice even if it is exposed to the elements all the time. You can use a sealant that is meant for your porch and apply it to joints and seams as necessary if they are leaking or you have some areas that have cracked.
You could also use membranes or coatings on your porch to protect it from the weather and ensure that it lasts a long time. This is basically a solid sheet of a waterproof material that adheres to the surface and ensures it protects it from the elements. This works the best for wood surface decks; however, it is not the easiest to install as a DIY, so it is best to leave it to the professionals.
It is always a good idea to install a rain diverter or a gutter system as it will protect your home without changing its visual appeal. This system channels the water around the sides of the house to make it more accessible if you want to come outside during the rainy season.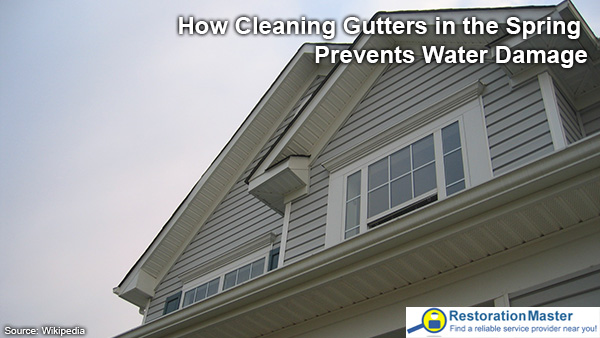 It is important to look at screening alternatives for improved water resistance on your porch. Research performance fabrics for outdoor use as they are created to repel water and remain durable during various weather conditions. Another alternative is traditional glass windows which also help against the elements.
Waterproofing the Porch Floor
The material your porch is made of will determine which waterproofing material you should use.  There are various waterproofing flooring materials available on the market and you must choose the one that works for your specific porch floor. Some options include wet waterproofing membrane, rolled waterproofing membrane, and Tileguard membrane meant for brick or tiled porches.
Before you apply any sealant or coating to your deck to waterproof it, it is important to do the following steps to ensure that the sealant truly sticks to your porch and helps protect it from the elements. Here are the steps:
Clean any debris from your deck with a broom
Repair wood or cracks
Deep clean the deck and wait for it to dry
Choose and apply your sealant and wait for it to dry before you use it
There are various things you need to take into consideration when it comes to proper installation techniques and considerations. If your porch is a new construction, the best porch flooring waterproof system should have a drainage membrane on the lower side of the substrate. If you are working on a remodel, the condition of the substrate floor and the sloping will determine the waterproofing solution you should use. However, before you choose any waterproofing solution, you should check the flooring for holes and cracks. If it has any holes or cracks, you should check the floor underneath to ensure it is not damaged as well. You should also have drainage with a minimum slope of 2 percent. Choosing your waterproofing system based on the type of porch you have will ensure that you have a nice waterproof porch for many years to come.
Waterproofing the Walls and Windows
Waterproofing the walls and windows near the porch is another important step to take to help protect the porch from water damage. This will help you enjoy your porch without getting rain, dirt, and debris all over it.
Some things you can do to waterproof the screen openings on your porch include using awnings to add comfort, using louvers within the windows or window blinds, and using clear screens and PGT windows.
To waterproof the walls around your porch, it is best to first inspect them for any faults. Next, fix any faults with the proper sealant or caulking. Clean the walls to get rid of any dirt or debris, apply the waterproofing sealant, and let it dry. You can test if it is waterproof by spraying water on it.
Weatherstripping and sealing windows around the porch will help you save on energy bills as it will seal air leaks. You can use rope caulk to seal many window materials. You can also apply self-stick foam weatherstripping or install spring bronze weatherstripping.
Finishing Touches and Maintenance of Your Porch
Once you've finished waterproofing your porch with sealant, you can enjoy it without worrying about experiencing water damage. You can also put back any items or décor that you had on your porch previously.
Once you've waterproofed your porch, it is important to regularly clean and maintain it so that it can last you a long time. Make sure to check the manufacturers' recommendations on how to care for your waterproofed porch. You should only use the recommended non-abrasive cleaners so that you do not damage the waterproofing materials. The maintenance of your waterproof deck should also include regular professional inspections so that you can address any wear and tear damage that occurs throughout the year.
Additional Considerations
Besides making sure that your porch is properly sealed and maintained throughout the year, it is also important to deal with condensation, humidity, ventilation, and bug-proofing.
To keep humidity and condensation at bay on your porch, make sure to clear your windows of the condensation so it does not turn to mold. Your windows should also be regularly opened, especially when you are cooking. You can also add window vents to the tops of your window frames and build air bricks into your outside walls. Overall, there should be some ventilation on your porch so that you can control the condensation. Finally, you should measure relative humidity on your porch and use a dehumidifier if needed to get rid of the moisture in the air.
There are various ways you can bug proof your porch. Here are a few:
Plant only insect repelling plants or herbs
Use outdoor fans to keep the bugs away
Change your porch paint
Remove any standing water
Spray mouthwash around the perimeter of your porch or patio furniture to repel bugs
---
FAQ
How do you keep a screened porch dry from the rain?
There are various ways that you can keep rain out of your screened porch. You can install storm windows, overhang awnings, jalouse windows, and even create a landscape you can use for rain control. Also, always make sure that you weatherproof your porch, protect your windows from mold, and install proper installation and bug control so you can have maximum comfort even during rainy days.
Can you hose down a screened in porch?
You can clean your screened porch by hosing it down with water from the inside and outside and using hot soapy water and a brush to clean all the dirt and debris.
---
Key Takeaways
To waterproof a screened porch, you should assess the current condition of your porch, select the right method and material for waterproofing, prepare the porch for waterproofing, choose the right technique for your specific porch material, waterproof the porch floor, walls, and windows, put the finishing touches on it, and consider installing a drainage system, ventilation, and condensation prevention.
If you waterproof your porch properly, it will be protected from the elements, keep your framework solid and safe, and with the right maintenance, it will keep your porch looking great for many years.
To make sure your waterproofing project is a success, you should clean the area properly, make any needed repairs, deep clean your deck, seal it, and let it dry.
If you've experienced water damage on your porch, it is important to call water mitigation professionals so that you can get it remediated. Excess water spreads easily through porous materials like wood and it can weaken the floor, posts, and joists which leads to rotting and structural damage. Your porch can also be affected by mold growth if the water damage is not addressed.
Water damage professionals can remove the excess water and effectively dry the wet materials. They will also take steps to prevent mold growth and restore the damage to your porch.