How to Prepare for Winter Storms
As the days grow shorter and a chill fills the air, we're gently reminded that winter is quietly approaching. It's a season that brings with it a certain enchantment, with its snow-covered landscapes and the promise of holiday festivities. But alongside this charm, there's another aspect of winter that we mustn't forget: the arrival of winter storms. These cold-weather storms may seem like mere weather events, but they have the potential to disrupt our lives, challenge our safety, and even jeopardize our comfort.
The significance of preparing for winter storms cannot be overstated. These meteorological occurrences have a way of introducing a myriad of challenges into our lives, affecting not just our daily routines but also our overall safety. The drop in temperature and the weight of heavy snowfall can turn familiar roads into slippery paths, where travel becomes not just difficult, but life-threatening. Moreover, power outages during these storms can take away our heat and electricity, exposing us to health risks and throwing our everyday lives into disarray.
Yet, it's not just the immediate dangers that concern us. Winter storms bring with them the looming threat of winter storm damage to our homes. Frozen pipes, roof leaks, and structural issues are among the potential problems that can surface, and dealing with these issues can result in significant financial and logistical burdens. In the aftermath of a winter storm, addressing any water damage becomes an urgent task. Ignoring leaks and floods can lead to even more extensive damage and pose risks to our health. So, understanding these potential problems becomes the crucial first step in preparing for the winter season. It serves as a reminder of how important it is to be prepared, not just for us but also for the protection of our homes.
To get ready for the challenges that winter storms may bring, there are specific steps we should take. This includes putting together an emergency kit, ensuring that our homes are winter-ready, and staying informed about weather updates. By taking these proactive measures and understanding the potential problems that may arise, we can better protect both ourselves and our homes when the winter storms arrive.
Understanding Winter Storms
To truly understand winter storms, it's important to recognize the diverse range of challenges they can present. Blizzards, one of the most infamous winter storm types, bring about a fierce combination of heavy snowfall, strong winds sometimes exceeding 35 miles per hour, and dangerously low visibility. These conditions make traveling incredibly inconvenient, with roads becoming un-passable and even dangerous.
Ice storms, on the other hand, are marked by freezing rain. This precipitation freezes on contact with surfaces, creating a hazardous layer of ice on roads, sidewalks, and power lines. The weight of this ice can lead to downed power lines, causing widespread power outages and disrupting daily life.
Snowstorms, a more familiar type of winter storm, bring substantial snowfall that can accumulate rapidly, causing transportation challenges, school closures, and even requiring significant efforts for snow removal.
Common characteristics of winter storms include a sharp drop in temperature, often well below freezing, and reduced visibility due to the precipitation and blowing snow or ice. These storms can trigger power outages, making it essential to have emergency supplies like blankets and flashlights on hand. Furthermore, having a grasp of your local climate and historical weather data specific to your region can provide valuable insights into the types and frequency of winter storms you can expect.
Regions in the northern United States, like Minnesota or North Dakota, typically experience snowfall and are more prone to blizzards. On the other hand, coastal regions are more likely to face nor'easters which are characterized by intense snowfall and high winds, often causing coastal flooding. Thus, understanding what kinds of winter storms are more likely to happen in your area will help you be better prepared.
How to Create a Winter Storm Preparedness Plan
Creating a well thought out winter storm preparedness plan is a necessary step in ensuring the safety and security of yourself and your family during the cold months. To begin, it's important to assess your specific risks and vulnerabilities. This means understanding the unique challenges your location poses during winter storms. For instance, if you live in an area known for heavy snowfall and blizzards, you should anticipate potential power outages and road closures. Evaluate your home's vulnerability to winter storm damage, such as frozen pipes or roof leaks, and take proactive steps to mitigate these risks. In the face of adversity, consider reaching out to a water damage restoration expert for assistance.
Another key component of your plan is setting up a communication strategy for your family. Designate a main contact person and establish clear channels for staying in touch, especially if family members become separated during a storm. Identify emergency contacts and local resources, including authorities, restoration experts, and emergency shelters. To bolster your readiness, it's essential to stock up on essential supplies such as non-perishable food, water, blankets, flashlights, and batteries. These items can sustain you and your family during extended periods of isolation or when access to resources is limited. Furthermore, establish clear evacuation routes and familiarize yourself with the locations of nearby shelters to add an extra layer of preparedness, ensuring that you are well-equipped to handle the challenges posed by winter storms.
How to Assemble a Winter Storm Emergency Kit
One of the key components of winter storm preparedness is assembling an emergency kit. This kit can be a lifeline during severe weather conditions, ensuring that you and your loved ones have the essentials needed to stay safe and comfortable. Following are the things to keep in mind when preparing a winter storm emergency kit:
Essential Items for Your Emergency Kit
Food and Water Supplies: In your winter storm emergency kit, make sure to include non-perishable food items that can sustain your family for several days. Consider essentials like canned goods, energy bars, and other ready-to-eat options. Don't forget to include a manual can opener for accessing canned goods. Alongside food, make sure you have a reliable supply of clean water. It's recommended to have at least one gallon of water per person per day, and a minimum of a three-day supply.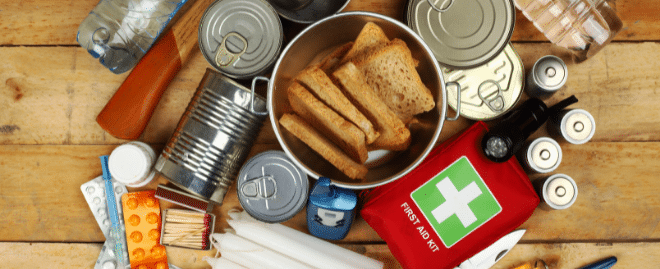 First Aid Kit: A comprehensive first aid kit is a must-have. It should contain a variety of items, including bandages, antiseptic wipes, pain relievers, scissors, tweezers, and any specific medications needed by family members.
Warm Clothing and Blankets: In the chilling cold of winter storms, staying warm is necessary. Pack extra warm clothing for each family member, including hats, gloves, and scarves. Also, include blankets and sleeping bags to provide insulation and comfort during power outages and chilly temperatures.
Flashlights and Batteries: In case of power outages and to navigate yourself in the dark, make sure to include flashlights and pack a generous supply of batteries.
Special Considerations for Infants, Pets, and Elderly
If you have infants and elderly people living in your family, make sure to pack ample supplies of food, milk, medicine, diapers, and warm clothes as they have diminishing immunity and need extra attention. In the middle of this, do not forget about your pets. Pack up their food, water, leashes, and materials to help keep them warm.
Regularly Updating and Maintaining Your Emergency Kit
Creating your emergency kit is just the first step. To keep it effective, check its contents every six months to replace expired items and ensure everything is in working order. Stay informed about your family's changing needs, such as new medications or dietary requirements, and adjust your kit accordingly.
---
Tips and Tricks on Preparing Your Home for Winter Storm
It's time to tackle some important aspects of your home to prevent costly repairs and restoration. Following are some basic recommendations on preparing and safeguarding your home from winter storm damage, such as:
Insulating and Winterizing your Home:
Begin by sealing gaps, cracks, and crevices around windows and doors with weatherstripping or caulk. This simple step can make a significant difference in preventing cold drafts from creeping inside. Next, consider adding insulation to attics, walls, and crawl spaces. It will enhance your home's ability to retain heat.
Heating Alternatives and Safety Measures:
When it comes to staying warm during winter storms, heating alternatives and safety measures are key considerations. If you rely on space heaters, exercise caution by placing them away from flammable materials and always turn them off when unattended. Also, to ensure your main heating system is up to task, schedule a service to confirm it's in good working condition for the winter months ahead.
Protecting Your Pipes and Plumbing:
Winter's chill can be particularly harsh on your plumbing, so protecting your pipes is essential. Insulate exposed pipes with pipe insulation to shield them from freezing temperatures and potential bursts. Additionally, allow faucets to drip the water slowly as it can reduce the risk of freezing in your pipes. It is important to prevent your pipes from bursting because they can cause significant water damage.
Preparing Your Vehicle for Winter Travel:
If your winter plans involve travel by car, it's important to prepare your vehicle for the challenges of winter weather. Equip your car with snow tires for improved traction on icy and snowy roads. Assemble an emergency kit that includes essentials like blankets, a flashlight, non-perishable food, and a first-aid kit. Lastly, keep your gas tank at least half full to prevent the fuel line freezing.
---
How to Stay Alert and Informed About the Winter Storm
When it comes to dealing with winter storms, staying informed is a must. Start by keeping an eye on weather forecasts and warnings—it's your best bet for staying ahead of the game. These forecasts can provide valuable insights into changing conditions. Also, embrace the convenience of technology by using weather apps and emergency alert systems—they'll shoot you real-time information and notifications right to your device. And here's a handy tip: consider signing up for emergency notifications from your local authorities. These notifications are location-specific, so they'll keep you informed on what's happening in your area during those rough winter spells. By staying connected to these resources, you'll have the knowledge and timely updates to tackle winter storms effectively and ensure the safety of you and your loved ones.
What to do When You Find Yourself in a Winter Storm
Let's understand and discover what to do when you encounter a winter storm, ensuring your safety and that of those around you.
Staying Safe Indoors: When a winter storm hits, staying safe indoors should be a top priority. Keep your home well-insulated and heated adequately with all supplies readily available. Incase if there is any structural damage caused by heavy snow or slippery ice, contact water damage restoration professionals immediately. They will come clean and restore the damage to the house. Do not avoid addressing the damage as it can lead to more serious issues.
Drive Safely in Winter Conditions: Driving on snowy roads and especially black ice is dangerous. If you decide to drive during a winter storm, equip your vehicle with snow tires, and carry an emergency kit just in case. Drive cautiously and brake gently to avoid skidding. If possible, stay up to date on road conditions, closures, and any accidents.
Helping Neighbors and Vulnerable Individuals: Winter storms can be especially challenging for vulnerable individuals, including the elderly and those with mobility issues. Check on your neighbors, particularly the elderly or those who may require assistance. Try to shovel their driveways or walkways, and ensure they have enough supplies to keep them indoors. If you're aware of someone in need, connect them with local community resources or services that can provide support during the storm.
---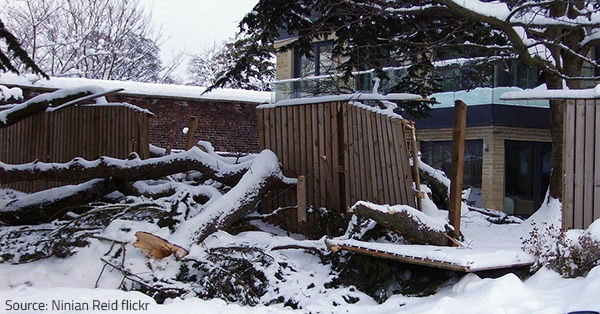 After the Strom: What Key Steps to Take?
Once you're done with the deadly winter, there are a few steps to take to ensure the safety and security of you and your loved ones now or in the future.
Assess and Address Damage to Your Home: Once the winter storm subsides, the first step is to assess any damage to your home. Check for issues such as roof damage, frozen pipes, or fallen trees. Address these issues immediately, by removing the hazards and restoring the property. Take photographs of the damage for insurance purposes and make any necessary repairs to prevent further harm. If you encounter significant damage, don't hesitate to seek professional assistance, especially for issues like water damage restoration.
Replenish Your Emergency Supplies: During the storm, you may have used or depleted some of your emergency supplies. Take inventory and restock your emergency kit with non-perishable food, water, batteries, and other essentials. Make sure that your supplies are ready for the next potential winter storm.
Make Necessary Improvements: After experiencing a winter storm, it's a valuable opportunity to reflect on your level of preparedness. Consider what went well and what could be improved. Did you have all the necessary supplies? Were you informed and aware of changing conditions? Were there any unexpected challenges? Use these insights to refine your winter weather preparedness plan. Make adjustments and improvements so that you and your family are even better prepared for future storms.
Call Restoration Professionals to Address Winter Storm Damage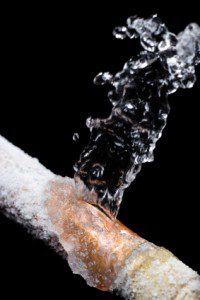 In conclusion, a complete winter checklist will be your best ally in preparing for the challenges that winter storms may bring. Thus, it is necessary to start preparing one for yourself immediately.  We're already in Fall and Winter is just two months away.
In this article, we have covered some important tips, from assembling an emergency kit to insulating your home and staying informed, which can help you stay safe and warm this winter. Remember, it's not just about staying safe; it's about having the peace of mind that comes with being prepared.
Also, in the event that winter storm damage occurs, don't forget that restoration professionals are here to help. Whether it's structural damage or water damage, they have the expertise to bring your property back to its pre-damaged condition. So, be proactive, take action, and embrace the winter season with confidence, knowing that you're prepared for whatever challenges it may bring.