DIY vs. Professional EV Charger Installation: Pros and Cons
So, you've taken the plunge into the world of electric vehicles (EVs) and are excited about the prospect of reducing your carbon footprint and fuel costs. Now, it's time to install a home EV charger, and you're faced with an important decision: should you opt for a DIY installation or hire a professional?
Here are the pros and cons of both options, helping you make an informed choice that aligns with your needs and abilities.
DIY EV Home Charger Installation
Pros:
Cost Savings: DIY installations are typically more budget-friendly as you won't have to pay for professional labor. With some electrical know-how and the right tools, you can save a significant amount.
Learning Experience: Installing an EV charger yourself can be a valuable learning experience. It provides insight into how your charging system works and can help you better understand your vehicle's power requirements.
Flexible Schedule: You can work at your own pace and install the charger when it's convenient for you, avoiding the need to schedule an appointment with a professional.
Satisfaction of Accomplishment: Completing a DIY project successfully can be incredibly satisfying and instill a sense of pride in your ability to take on home improvement tasks.
Cons:
Safety Risks: Working with electricity can be dangerous, especially if you're not experienced. Mistakes during installation can result in electrical hazards, fire risks, or damage to your vehicle.
Code Compliance: Ensuring your installation meets local electrical codes and safety standards is critical. If not done correctly, you could face fines or invalidate your home insurance.
Limited Warranty: Some EV charger manufacturers require professional installation for warranty coverage. If you encounter issues or damage to your charger during DIY installation, you might not be eligible for warranty support.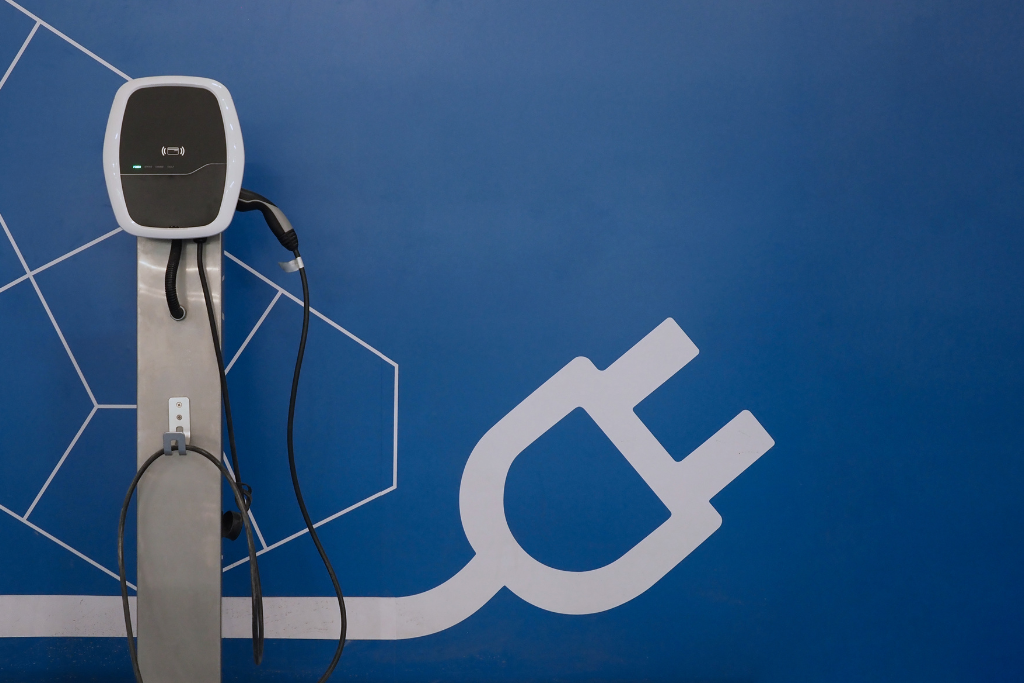 Professional EV Home Charger Installation
Pros:
Safety and Expertise: Certified electricians have the training and experience to handle electrical work safely. They can ensure your installation meets all safety standards and codes.
Warranty Coverage: Many EV charger manufacturers recommend professional installation to maintain warranty coverage. This can save you money on potential repairs or replacements.
Efficiency: Professionals can complete the installation quickly and efficiently, minimizing any disruption to your daily routine.
Worry-Free: With a professional installation, your charger is set up correctly, and your vehicle and home are safe. Also, based on the specific conditions, you may need different electrical services to support EV charger installation such as upgrading your electrical panel, wiring, and circuits.
Cons:
Higher Costs: Professional installations are more expensive due to labor costs. If budget constraints are a significant concern, this may be a drawback. It's worth noting that there can be tax incentives associated with the installation of EV chargers. Depending on your location, you might be eligible for tax credits or rebates that can significantly offset the installation costs.
Scheduling: You'll need to work around the electrician's schedule, which might not be as convenient as a DIY project you can do at your own pace.
When it comes to the installation of an EV charger at home, the decision between DIY and professional installation ultimately depends on your comfort level with electrical work, budget, and your desire for a hassle-free experience.
If you have electrical expertise, are confident in your abilities, and have a good understanding of local codes, DIY installation might be a cost-effective option. However, if you're uncertain about electrical work, concerned about safety, or want to ensure warranty coverage and peace of mind, professional EV home charger installation is the way to go.
In either case, the most crucial factor is to prioritize safety, and if you have any doubts, it's wise to consult a certified electrician. A professional can provide the expertise needed to ensure that your EV charger is installed safely and correctly, allowing you to enjoy the benefits of electric vehicle ownership without worry.