Common Types of Floor Tiles – How to Choose Tiles When Remodeling
Tiles are important in any home remodeling project. They can make or break your project which is why you must carefully consider your choice. It's important to familiarize yourself with different types of tiles to help you choose a tile that fits into your specific project. Along these lines, here are common types of tiles you can consider for your remodeling project.
Ceramic Tiles
Ceramic tiles are well-suited for numerous applications. The enhanced durability makes them perfect for use in the kitchens, bathrooms, and even entryways. Plus, they're extremely easy to install, clean, and are available in hundreds of styles that can virtually fit any design.
If you're looking to refurbish your home on a budget, ceramic tiles offer a great price point. Just be sure to check the ceramic tile number to get a clean, uniform end result. Also, be sure to look at the lot number. Familiarize yourself with the differences that exist between glazed and unglazed tiles. Of course, unglazed look artistic and can give you that rustic finish. However, glazed ceramic tiles offer you more protection—giving you long-lasting floors.
Porcelain Tile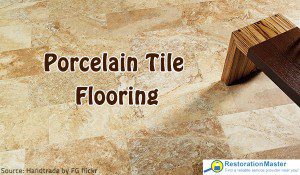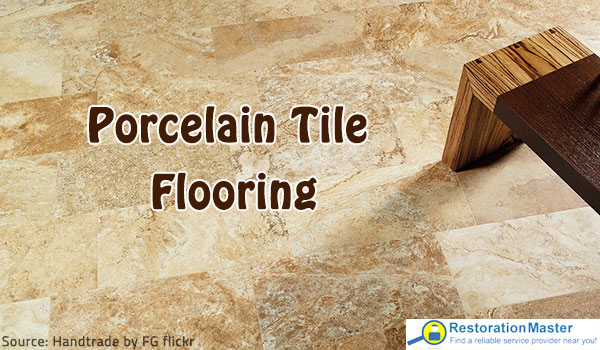 Porcelain tiles are other common types of floor tiles you can choose. The good thing with porcelain tiles is that they have the capability to mimic natural stones, bricks, as well as wood. Even more, these types of tiles require little or no maintenance. So, you can say goodbye to those annoying maintenance costs and be sure of superior finishes without any upkeep or even weathering. Still more, these are all-purpose tiles. They come in different varieties, designs, colors, as well as styles. This makes them highly versatile. Thus, you won't miss porcelain tiles that suit your project. You can also use porcelain tiles in the outdoors because they are not venerable to cracking, breaking, or freezing. Even more, these types of tiles can be used in the kitchen, high traffic areas, as well as kitchen backsplashes.
The only thing with these tiles is that they require expertise when it comes to installation. That's why you will need an expert to help you install them. Remember, you will require an adhesive material to achieve the best finish.
Glass Tile
Glass is class. Glass makes spaces look bigger, better, and sophisticated. And that's what the glass tile offers. Even more, glass is highly stain resistant. This makes these tiles one of the best alternatives to natural stone. Plus, you don't have to worry about things like red wines and acid-based foods like lemons and vinegar leaving stains.  Cleaning these types of tiles is easy and straightforward. Thus, you can easily achieve a minimalistic aesthetic.
The only downside with glass tiles is that they tend to chip easily on the edges. So, don't use these tiles in high traffic areas such as the kitchen, bathroom, etc. The best places to use glass tiles are in smaller applications featuring less traction like tabletops and desks. So, do your research first and establish where you want to install tiles. Then choose the best material. You can get your glass tiles from a professional such as Tech Tiles Dublin.
Cement Tiles
Cement tiles have been around for quite some time now and they're currently experiencing a boom in interior design. They're extremely versatile and are available in a wide range of patterns and colors. Since the tiles are porous, a patina can develop over time to improve the pattern. Plus, they can also be sanded, like wood floors, in case they get discolored over time. Cement tiles are best utilized in low-traffic areas and in minimal quantities.
Marble Tiles
Though quite costly, marble tiles can introduce an instant touch of elegance plus refinement to any room. So, if you're looking for a way to add beauty to your kitchen or bathroom, laying marble tiles can give your space an instant upgrade. Even more, these tiles deliver texture as well as depth, since they're either patterned or veined. But you won't get them at the same price.
It's also important to note that marble demands a lot of upkeep to maintain its elegance. And like any other types of stone, marble tiles are susceptible to scratches as well as stains. Plus, they're quite difficult to clean.
Because of its predisposition to scratches, stains, and etching, marble functions well in low-traffic spaces unless a sealant is applied. Most homeowners avoid utilizing marble in countertops and instead use them as decorative features in shower floors, backsplashes, and columns. By utilizing them in smaller applications, you will definitely give your budget a breather.
Mosaic Tiles
Mosaic tiles give you the perfect opportunity to flex your creative interior design muscles as they come in different shapes, sizes, and colors. Mosaic tiles are well-suited for wall applications when an accent is required. So, be sure to utilize them sparingly.
Depending on the type of tile you pick, mosaic tiles can look dated quickly. You should also be careful to consider the space where the tiles will be installed.
Granite Tiles
Granite is a natural stone which looks and feels similar to marble. It features natural flecks and is often a cheaper alternative. So, if you're on a limited budget, granite could be an incredible option for you. It's advisable to use granite tiles in a laundry room where performance and affordability are your top priority.
The Bottom-Line
Tiles can make any home classy. They elevate the interiors and make cleaning easy and straightforward. Your home needs the best tiles to stand out. That's why you should choose the best tiles for your remodeling project. However, there are many different types of tiles to choose from that have different qualities. This makes it difficult to choose the right type—especially if it's your first time. However, the above tips will help you choose the type of tile that fits into your project's specific needs. From ceramic tiles to granite-based tiles—there are so many tile options on the market to choose from. So, evaluate your needs before choosing the best tiles for your project.