Controlling the Humidity Levels in your Home to Prevent Water Damage
It is very important to maintain the proper humidity level in your home. The humidity level ideally should be between 30 and 50 percent, however this will be affected by the season. Any major variation from the suggested humidity level and you may experience uncomfortable conditions, mold growth, condensation, and water damage to the structure of your home. With low levels of humidity, you may face dry skin, sinus issues, and increased static electricity. Today you will learn practical tips on how to control indoor humidity.
Understanding Indoor Humidity
Experts suggest that indoor humidity levels should be between 30-50% so that negative health effects and the risk of property damage and mold can be minimized. Keeping this range helps with your thermal environment, meaning your thermal comfort and with your overall health. When the humidity levels are too low or too high, you may be faced with sensory irritation of the eyes and your airways. This can affect your work performance and sleep quality, and there is a chance that viruses can survive better. Poor humidity levels also promote the growth of mold and dust mites. Overall, this can negatively impact your air quality and your health.
As seasons change, the temperature can affect rising indoor humidity levels which can create an uncomfortable environment. Depending on the part of the country you are in, you may be more prone to humidity, and the inside humidity levels can be higher in regions with muggy climates.
Identify Signs of Low and High Humidity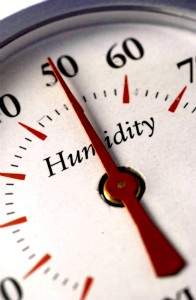 You should always monitor the humidity level in your home. Some signs that the humidity is too high include visible condensation on surfaces such as on windows, mirrors, toilet base, and pipes, mold growth, fogging windows, clammy and moist air, and peeling paint or wallpaper.
If the humidity is low in your home, some signs include dry and itchy skin, static electricity, overly dry air, dry sinuses, and even possible damage to wood furniture.
Overall, it is extremely important to monitor humidity levels in your home so that you can avoid damage to your possessions and to keep yourself and your family healthy.
Effective Ways to Reduce Humidity
You should always try your best to reduce humidity within your home. This will help make sure that your building materials stay intact for a long time and that the healthy environment of your home is best suited for you and your family.
Proper Ventilation
A great way to reduce humidity in your home is to properly ventilate your home by using exhaust fans in bathrooms and kitchens to extract heat and steam, opening windows on mild days to circulate air, and using a dehumidifier.
Dehumidifiers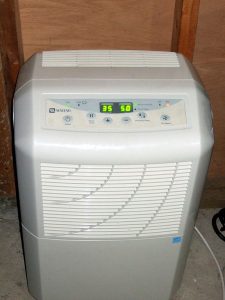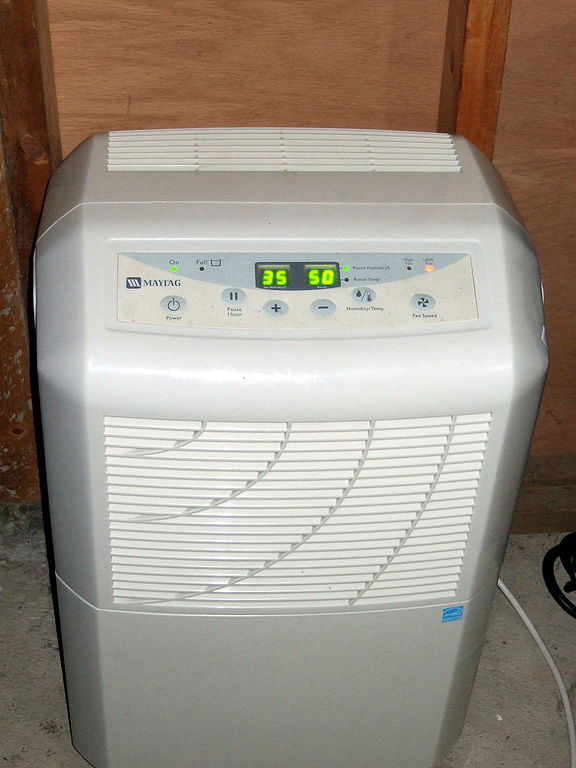 The best way to remove moisture from your home is by using a dehumidifier. As there are many dehumidifiers available on the market, it is important to know the difference between them and choose the one that is best for your specific home environment. Here are some different types of dehumidifiers:
Refrigerant: This type of dehumidifier cools the air over evaporator coils and collects condensed water in a tank.
Desiccant: These dehumidifiers use moisture-absorbent materials to dry out the air and release water as vapor.
Whole House: These dehumidifiers are a central unit that works like an air conditioner and dehumidifies the entire house.
Portable: This type of dehumidifier is small and movable and can be used in all different rooms and spaces.
Peltier: This type of dehumidifier uses a thermoelectric process creating a temperature difference and it condenses the water on a cold surface.
There are many things that you should consider when choosing a dehumidifier. Here are a few:
Figure out why you need a dehumidifier and the area that needs to be dehumidified.
Look at different sizes and dehumidifiers and the features they offer.
Think about how you plan to remove any water that is collected from the unit and the efficiency of that specific model.
Look at user reviews and prices for specific dehumidifiers you are considering.
Purchase a dehumidifier that has a digital display and a direct-drain option, so you have more control and convenience.
Air Conditioning
Air conditioners dehumidify as they cool the air, but not to the same extent as dehumidifiers. Air conditioners and dehumidifiers both work through the refrigerative cycle, the moisture naturally collects on the cooling coils as the air passes through. Although they are built similarly, they do not provide the same function.
The AC dehumidifies like a dehumidifier cools the air before it is released back into the room. To cool the room, the machine cycles the air over copper coils that are coated in the refrigerant. Once the air passes the coils it becomes cold, and moisture is released onto them.
Dehumidifers and air conditioners have copper coils coated with refrigerant, therefore they both work to remove moisture from the air.
To make sure to optimize your AC settings for humidity control, these are the steps you should follow:
Make sure to calculate the proper size of the equipment. If you live in a humid climate, you should size your air-conditioning for cooling capacity for less than the calculated peak cooling load of space.
Do a system commissioning. This helps the system operate as intended. You should do a comprehensive functional performance test to ensure the system is functioning at full capacity. If you have inadequate cooling capacity, this can affect the dehumidification.
Proper installation of the system is crucial. This will avoid any HVAC issues due to unnecessary bends and restrictions in ductwork and piping. This helps the system work at peak performance so that it properly controls the humidity.
Regular maintenance is crucial so that humidity control is effective. At least twice a year, you should make sure that you change filters, clean coils, and get the system evaluated for performance and operation.
Tips for Increasing Humidity
If your home is lacking humidity, there are some things you can do to increase the humidity in your home naturally. Here are a few tips:
Places bowls of water on various surfaces around your home.
Boil water on the stove when cooking.
Take advantage of houseplants as they help release moisture in the air.
Leave the bathroom door open when you are showering. This helps steam spread throughout the home.
Hang laundry indoors, the moisture from the clothes will evaporate into the air.
Use a portable oil-filled radiator which uses radiant energy that is less drying than central heating.
Humidifiers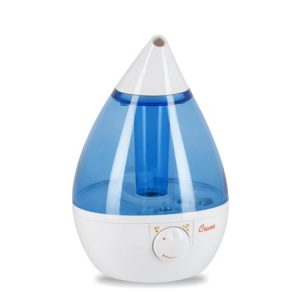 Cool mist humidifiers release room-temperature mist in the home. Warm mist humidifiers boil the water and release it as steam resulting in a hotter mist. The difference between a warm mist and cool mist humidifier is:
Warm mist humidifiers heat water and produce steam that humidifies the air.
Cool mist humidifiers release water droplets into the air.
Microorganisms and minerals in the water are diffused into the air by impeller and ultrasonic humidifiers.
Hot water and heating element may cause scalding.
It is very important for you to regularly clean and maintain your humidifiers. To clean your humidifier, you should wash and dry it after each use. By using the manufacturer's instructions, you should only use the proper cleaning products and tools for cleaning, proper filters, and distiller water.
Indoor Plants
Indoor plants are a great way to add some natural moisture to the air. They can help relieve dry skin, lips, and dry throat, sooth dry sinuses and nasal irritation, and even prevent nosebleeds. Plants increase humidity in the air through the process called evapotranspiration. When the water from the soil makes its way up through the roots of the plant through the stems and up to the leaves, it evaporates into the air through the pores of the leaves. Some great plants that help increase moisture in the air in your home include the spider plant, jade plant, areca palm, English Ivy, Lady palm, Rubber plant, Boston fern, Peacy lily, Golden pothos, Dwarf date palm, Corn plant, and Parlor Palm.
Using Water Containers
The process of evaporative (adiabatic) humidification and cooling systems is a process that adds water molecules into the air to increase humidity and lower the temperature.
You can use water containers to increase humidity in your home. The easiest way to do this is to place bowls or saucers of water around your home. You can also place a small container of water near the heat source. The water will evaporate and release a small amount of moisture in the air.
Additional Measures for Humidity Control
If you are having issues with humidity control in your home, it is important to take additional measures. Here is what you can do:
Install a supplemental dehumidifier that is integrated with the home's HVAC air handler to give you extra dehumidification when needed.
Install an HVAC system that has cooling equipment included with controls to operate in dehumidification mode.
Relaxing humidity tolerances and measuring the dew point, not RH.
Turn off CRAC unit humidifying and dehumidifying capabilities.
Consider fully eliminating humidity control.
Sealing Air Leaks
If you would like your home to have proper humidity levels, you must make sure that all air leaks are sealed. Here are the places to focus on:
Check your attic, basements, and other spaces for gaps and openings.
Try a smoke test. On a windy day, shut all the windows and doors and turn off all appliances.
Check all areas where different building materials meet on the outside of the home.
You can also use the flashlight method for energy efficient testing.
You need to make sure to seal leaks in your home as that will help with humidity levels. If your home is leaking, the air sealing could help with any humidity issues. If the indoor air during the winter is still dry, you can add moisture to the air with a humidifier or by adding plants.
Insulation
Insulating your home can help lessen moisture especially if the insulation includes vapor diffusion retarders. Insulation decreases heat transfer, and it moderates temperatures throughout your home so that humidity and moisture are less likely to develop.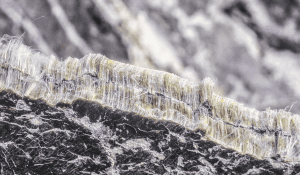 It is important to choose the proper insulation for your home. Here are some different types available on the market:
Foam insulation: This is low-density polyurethan spray foam. This insulation forms a lock-tight bond and blocks all air movement, and it retards moisture passage. While it is expensive, over time it pays off as you will have lower heating and cooling costs.
Fiberglass insulation: This type of insulation is inexpensive and quick to install. It has a predictable R-value if not compressed, but it is difficult to fit around obstacles without leaving gaps. In most climates, it needs a vapor barrier.
Blanket insulation: It comes in rolls and can be made from glass wool, rock wool, and sheep wool.
Insulation boards: They come in different types such as PIR, phenolic, and expanded polystyrene.
Blown-in insulation: Made of cellulose or fiberglass and it is blown into the walls with special equipment.
Loose fill cellulose: Made from recycled products treated with fire retardant chemicals.
Rockwood: This insulation is made of volcanic rock and slag and spun into fibers. It has excellent soundproofing qualities, and it is fire-resistant.
Now that you know what type of insulation is available on the market, you need to know how to choose the best one for your home. Here are a few tips:
Figure out where you need insulation. The best place to add it to an older home is in attics, basement walls, and crawl spaces.
Find out how much insulation R-value you need.
Calculate the quantity of insulation you should buy.
Monitor and Adjust Moisture Levels
It is crucially important to keep the moisture levels in your home at bay. Therefore, you should check and control humidity levels in your home regularly. Here are some tips on how to do that:
Use a glass of ice water and see if moisture forms on the outside of the glass.
Buy a hygrometer or indoor humidity monitor and place in each room you want to test.
Dry a damp surface with a hair dryer and cover with a transparent barrier, and then check the moisture in two days.
Use two thermometers, one dry and one wet, and compare the readings.
The required humidity in your home will be different based on the season and climate. You should always have a lower humidity level in the winter and a higher humidity level in the summer. In the winter you should use a humidifier to add moisture to the air. In the summer you can use a dehumidifier to remove excess moisture from the air. You can also adjust your thermostat to help control humidity levels in your home. Overall, you should set your thermostat to a lower temperature in the winter and a higher temperature in the summer.
Humidity Control in Specific Areas
The humidity levels are likely to differ in different areas of your home for a number of reasons. The following tips will help you control the humidity levels within specific areas of your home.
Bedrooms
To ensure good sleep, you should control the humidity levels in your bedroom. Here are some things you can do:
Use a humidifier to add moisture to the air
Turn down the heat
Add plants and mist them regularly with water
Use a dehumidifier to reduce indoor humidity
Keep the humidity below 50 to 60 percent if you live a hot and humid area
You can control the humidity levels in your bedroom by using a humidifier to add moisture to the air, a dehumidifier to remove moisture from the air, and the air conditioner which can dry the air and lower humidity levels.
Basements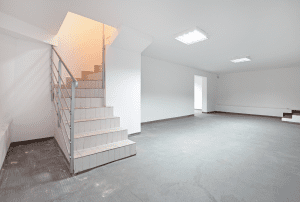 Basements commonly have issues with humidity. When basements are humid, they can cause other issues including:
Dampness and unpleasant smells
Mold and fungal growth that can cause health issues
Structural issues
Allergens such as mold and dust mites which can cause allergic reactions
To make sure your basement is dry and comfortable, here are some things you need to ensure are done properly:
The basement should have a strong foundation.
Improve air circulation.
Maintain your gutters.
When landscaping, grade the soil to allow water to drain away from the home's foundation.
Have proper insulation so that you can keep it warm in the winter and cool in the summer.
Control the humidity by properly venting any appliances such as dryers, showers, and cooking appliances.
Monitor humidity levels and keep them between 30 and 50 percent.
Humidity and Health Concerns
The amount of moisture in the air can affect how we feel, our temperature, and our health. When humidity is too low, you can experience dry and itchy skin, stuffy nose, condensation, and overheating. Humidity can mess with your body's cooling system, irritate your throat, cause eczema, trigger asthma and allergy-like symptoms, and decrease your sleep quality.
Health Effects of High Humidity
If you have indoor humidity that is higher than 50%, this increases the chance of mold forming in your home. Whether it is in the basement, in the walls, grout, or other surfaces, mold can trigger mold allergy symptoms. These vary from person to person but can be either mild or severe.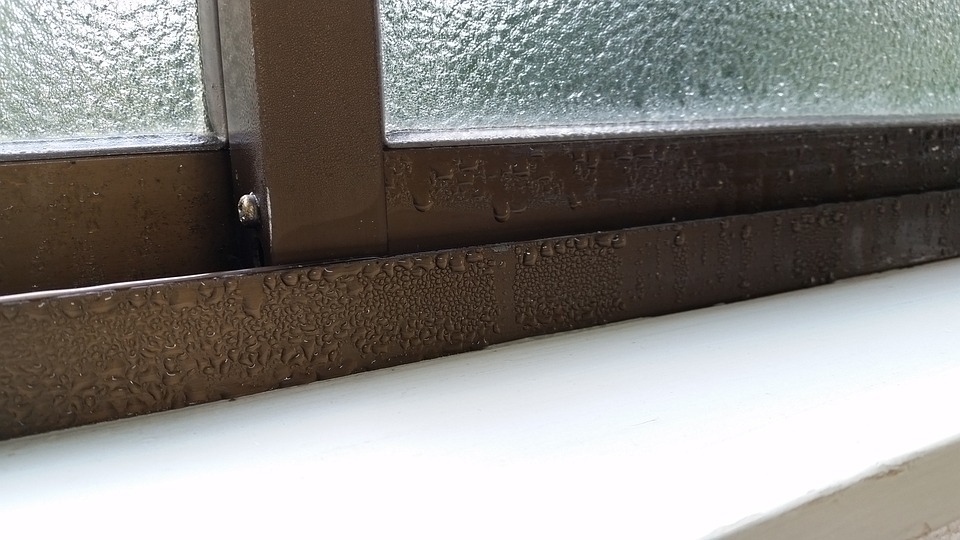 There are potential risks associated with excessive humidity which include:
Dehydration, heat exhaustion, sweating, and overheating
High-blood pressure
Insect risks
Mold and mildew spores can grow on walls, floors, and other surfaces
Allergies, asthma, and respiratory issues which are triggered by bacteria, dust mites, and mold
Health Effects of Low Humidity
When the air is dry, it can worsen many health issues from respiratory issues to skin problems, nosebleeds, dry eyes, sore throats, and more. The EPA recommends keeping indoor humidity range between 30 and 50 percent to reduce the risk of related health effects.
Here are some things you can do to help increase humidity in your home:
Use a humidifier
Take shorter, cooler showers
Moisturize your skin while still damp from showering
Use a hydrating nasal spritz or irrigate your nasal passages with a neti pot
Use a lip balm to prevent dry, cracked lips
Stay well hydrated by drinking plenty of water
---
Humidity Control FAQ
What can cause high humidity in a house?
There are many things that contribute to high humidity in your home. This is why it is important to always control the humidity level. Some things that contribute to high humidity in your home include:
Cooking, bathing, dish washing
Poor insulation
Unvented heating appliances
Using too many appliances at once
Inadequate ventilation
What are the signs of high humidity in a home?
It is very easy to tell if you have high humidity in your home as you will experience these situations:
Clammy skin
Foggy windows
A heavy yet warm atmosphere
Smell of mildew
Condensation on windows
---
The importance of Controlling Indoor Humidity Levels
It is extremely important to control the moisture in your home so that you can have an energy efficient and healthy environment for you and your loved ones. This also helps ensure your home is well maintained and serves you for many years to come. It will help avoid structural damage which can be costly to repair once the damage is done. Make sure to take the proper precautions by measuring the humidity in your home, using the proper tools and equipment, and doing proper maintenance measures inside and outside of your home to keep it safe from damage.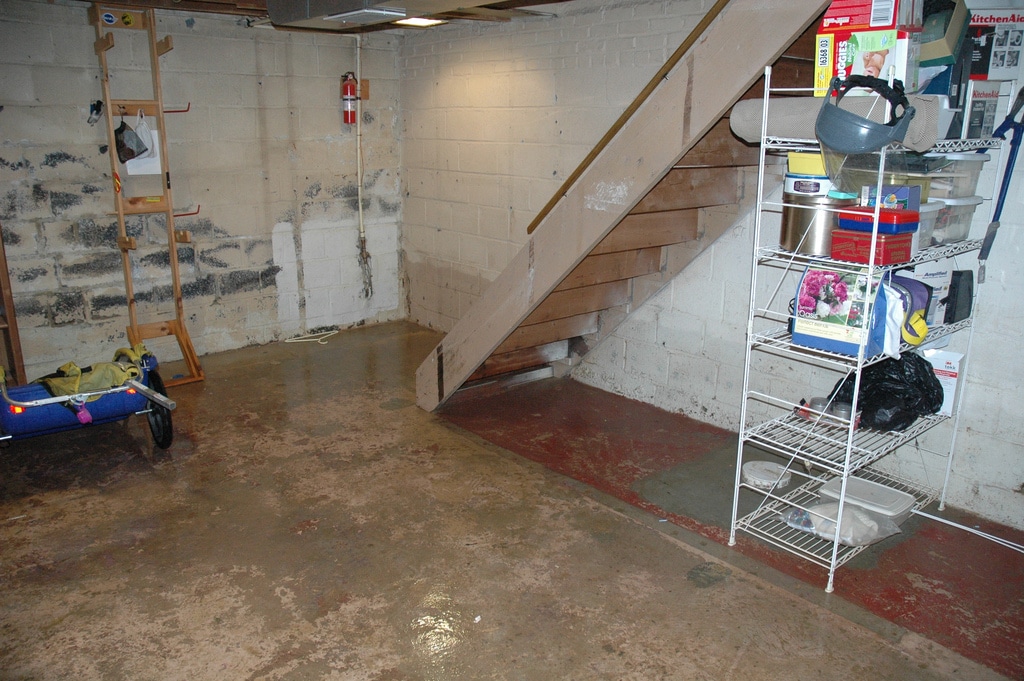 For any issues caused by high humidity such as water damage or mold growth, make sure to call restoration professionals right away so they can start remediating the damage. Water damage mitigation professionals will remove the excess moisture form your home and restore the resulting damage. If the excess moisture caused mold, restoration professional care equipped to provide highly effective mold remediation and restore your home or building to its previous state.