8 Tips for Preparing Your AC Unit for the Summer Months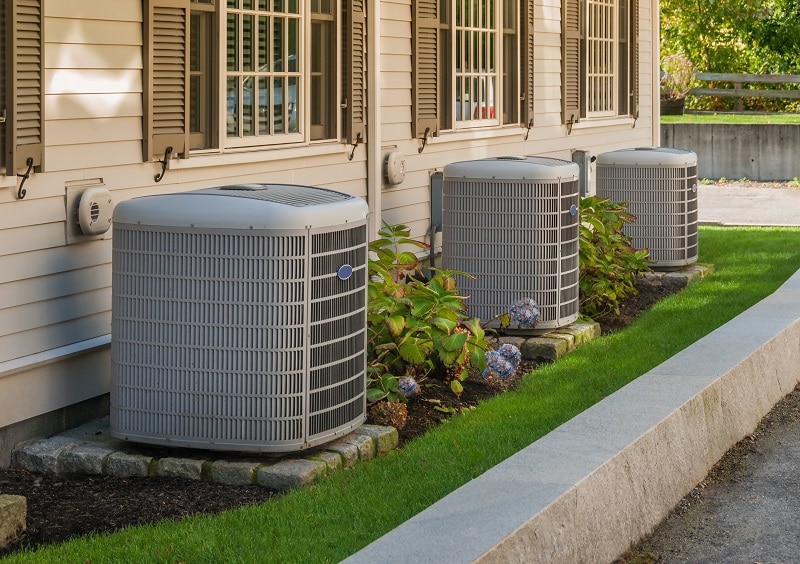 According to the US Department of Energy, most households in the country rank heating and cooling as one of their biggest expenses. Homeowners often leave AC maintenance for last, or at least until the air starts to feel uncomfortable. So, when they finally decide to do something, the problem has grown and will require complex solutions.
During the cooler months, your HVAC system works hard to provide the needed heat or warmth. However, your AC works harder in the summertime when it's hot. So, it is vital to prepare your unit by making sure that it is in the best condition and will work efficiently even in the hot summer months. This is why preventive AC maintenance – making sure that the air that comes out of your unit is completely safe and clean – is vital.
Additionally, knowing what to do to prepare your AC unit for the summer season is also essential. Here are several tips that can help you start out right.
Before anything else, though, ensure that your AC's condenser power is off. Also make sure that the circuit breaker in the condenser's disconnect box is turned off as well. This will ensure your safety while checking and cleaning your unit.
1. Clean and replace your AC filter.
Cleaning and replacing the AC filter is one of the easiest things to do but somehow, not a lot of people do it properly or regularly.
If your air filter is clogged, airflow is limited and the coils on your AC will freeze. When this happens, your unit blows out dirty, lukewarm air and that's not good. Aside from restricted airflow, clogged filters will also make your unit work harder, which means it will use up more energy and increase your electricity bill.
Check your AC filter regularly, especially before the start of the summer season, like in the middle of spring. Also, remember to replace it as needed. Ideally, filters need to be changed at least once a year, but it depends on the type of AC or HVAC system you have.
2. Condensers are important, so make sure that you clean yours regularly.
If you are using a centralized air conditioner, you also have to take care of the condenser that is installed outdoors, outside of your home. The purpose of the condenser is to bring in air and then use a coolant to bring down the temperature. This air then goes inside the furnace so that it can be circulated around your house.
Since the condenser is in an open area, it is susceptible to harsh elements. It is particularly exposed to small particles like debris, leaves, and even excess water. Be mindful and regularly check your condenser especially if it is located near trees, bushes, vines, or any plant.
Also, clean the condenser's fan blades with an unused cloth and a vacuum cleaner. Pay attention to the mounting bolts and ensure that they are tightly locked.
3. Familiarize yourself with thermostat controls. (Or purchase a programmable one)
Knowing how to properly program your AC's thermostat is vital if you want to use your system efficiently. Familiarize yourself with the controls so that you know how to set it for the right time. Correct use of a thermostat significantly helps in saving energy.
The most convenient option these days is to use a programmable thermostat. With a smart thermostat, all you need to do is automatically set the temperature settings to certain times throughout the day. So, when you leave the house, the AC will turn off on its own and just before you get home, it automatically turns on. This is one of the best ways to use your system efficiently and prevent your energy bill from shooting up.
4. Coolant lines should be regularly inspected.
The coolant or refrigerant lines in your AC are what keep the air cool as they absorb heat.  So, you will want to keep these pipes in good condition. You have to ensure that they are insulated or wrapped with insulation so that they won't lose any energy. You can use foam insulation tape or sleeves.
5. Make sure the ductwork does not have any leaks.
Leaks in your system's ductwork are not good. If you do not pay attention to these leaks, your AC will have to work harder to give you the cool air that you are expecting. Any signs of holes – no matter how small, separated pieces, or disconnected joints should be taken care of right away.
6. Your AC vents should be regularly cleaned.
Dirty vents will greatly affect your AC's efficiency. Like clogged filters, they can reduce the airflow and diminish air quality. This is not only uncomfortable but also a health risk to everyone in your household if it results in mold growth. Also, it can increase your energy consumption and your bill.
7. Use your AC practically.
Avoid overusing your AC. Use it only when needed, not 24/7, because it will eventually choke and break down. If you do want to use it more than usual, you have to find practical ways to maximize your AC use. Some good examples would be using blackout curtains and other similar window coverings. When it's not too hot inside, try to use a standing or ceiling fan instead of your AC.
8. Upgrade your AC when needed.
If you want to be absolutely sure that nothing will go wrong with your AC system as the warm summer season starts, consider upgrading your air conditioning. At first thought, it might sound expensive but it's actually a good investment because you can choose newer, more advanced models. You can even choose an AC that comes with energy-saving features. Additionally, with an upgraded system, you won't have to worry about leaks, holes, dirty or clogged filters and vents, and breakdowns.
Going through the hot and humid summer months will be easy and convenient if your air conditioning system is in top working condition. Following the tips above is a good start to preparing your unit for the warm weather. Getting in touch with your favorite HVAC specialist is also important as he can give you more pointers on what else you can do.