ServiceMaster by Replacements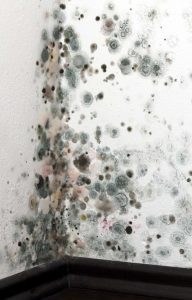 Mold is a terrible problem to discover in your home because of the damage it causes to the building and the adverse health effects it can cause to occupants. It is important to deal with a mold problem sooner rather than later. ServiceMaster by Replacements provides mold remediation services to completely eradicate mold from your home in Manchester, NJ. Our technicians are will remove all traces of mold growth, contain the area, and then treat and restore the property so the mold does not return.
Mold often forms because of excess moisture in the environment, typically as a result of a leak or other type of water damage. When our mold specialists arrive, we will be able to assess the extent of the mold growth and any possible water damage. Our IICRC-certified technicians will then use advanced mold remediation equipment to eradicate the mold and disinfect the areas to prevent the growth from returning.
Our mold removal process in Manchester, NJ includes:
Locating all mold with infrared technology
A safe and thorough approach to treating the mold
Restoring and treating surfaces affected by mold
Anti-microbial application to prevent spread and regrowth
Contact Us for Mold Remediation in Manchester, NJ
It is crucial to contact a mold remediation service as soon as you discover mold on your property. If left alone, the mold will spread and cause health problems such as respiratory issues over time. Call ServiceMaster by Replacements at (732) 844-6232 for mold removal services in Manchester, NJ. We are available 24/7 to respond to mold emergencies.
---
Related Mold Removal Services:
Mold removal in Manalapan, NJ
Mold remediation in Long Branch, NJ
Mold removal in Matawan, NJ
Mold remediation in Union, NJ
Mold removal in Elizabeth, NJ
Mold remediation in Springfield Township, NJ
Mold removal in Cranford, NJ
Mold remediation in Neptune, NJ
May 16, 2017
Walter Biel
OCEAN GROVE, NJ
See All Reviews