ServiceMaster Disaster Restoration And Recovery
Call Now: (408) 457-0633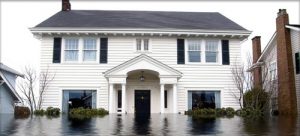 Water is probably the most common cause of home damage because it can come from so many sources. A leaking pipe, sewage backup, flood, or even too much rain too quickly can send your home or business' moisture levels sky high. The longer it sits, the more it will spread and rot away building materials, so call ServiceMaster Restoration and Recovery at the first sign of excess water in your home or business in San Mateo, CA. We'll stop the water from spreading further and repair or restore the damage that's already been done.
Our professionals have experience doing water damage restoration projects in commercial and residential settings of all sizes. We use only the best equipment in the industry, like dehumidifiers, air movers, and hydroxyl technology to remove water and moisture from the air, building materials and furnishings. ServiceMaster Restoration and Recovery also offers content cleaning and pack-outs, carpet cleaning, and upholstery cleaning.
If you have water damage in your home or business, there are important things you should and should not do:
Do turn off the power to the affected area and leave it off until the water has been removed. We can arrange for the power to be turned back on.
Do move valuables, heirlooms and sentimental items to a safe place. They could become damaged during the restoration process, or fall in the water.
Do make sure the source of the water is repaired as quickly as possible. It makes no sense to clean up water damage if it's going to happen again right away.
Do not throw away any part that led to the water damage, such as a broken pipe. Your insurance company may need to see it.
Do not force open doors or drawers that are stuck. Excess moisture causes wood to swell and forcing them will cause further damage.
Do not ignore water damage; this is one problem that will not go away on its own.
Flooding due to sewage causes the same problems, but is highly dangerous because it can contain biohazards like hepatitis and E. coli. It isn't a mess you want to clean, nor should you. The safest thing to do if you have flooding due to sewage is to call the experts at ServiceMaster Restoration and Recovery. We are specially trained to deal with biohazards and have the equipment and protective gear to safely clean sewage from your home or business in San Mateo, CA, remove odors and make sure it's safe for you to return.
Water damage won't dry up and go away on its own, so call the professionals at ServiceMaster Restoration and Recovery at (408) 457-0633, 24/7 if you find water damage in your home or business, no matter the size. We provide complete water restoration service in San Mateo, CA and we'll work with your insurance company.
---
Related Flood Damage Restoration Services
Water Damage Restoration in San Jose, CA
Water Damage Restoration in Palo Alto, CA
Water Damage Restoration in Los Altos, CA
Water Damage Restoration in Fremont, CA
Water Damage Restoration in San Francisco, CA