(408) 457-0633
Is a trusted provider of disaster restoration and cleaning services for homes and businesses in Fremont, CA as well as the surrounding towns of Alameda County.  We have been in business since 1980 and our technicians have the training as well as advanced cleaning equipment and MSM technology to provide effective restoration services for any size loss in commercial and residential settings.  Our main services include water damage restoration, fire damage restoration, mold removal, hoarding and estate cleaning, trauma scene cleaning, commercial carpet cleaning, post construction cleaning, and content cleaning and pack-outs and we respond within 1-2 hours of your call.
Participates in ServiceMaster's nationwide catastrophic response network to help with large losses across the country including the cleanup effort on 9/11 and the San Bruno PG&E fire.  You can reach us 24 hours a day at (408) 457-0633 for emergency disaster restoration services in Fremont, CA and the surrounding areas in Alameda County.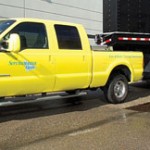 Water damage can be a tricky problem to deal with because there are so many potential internal and external cause and excess water can quickly get absorbed into building materials to cause more widespread damage.  Weather conditions such as heavy rain and floods in addition to leaking pipes, plumbing fixtures, and sewage backups can cause water damage and ignoring it can lead to structural problems and mold growth.  ServiceMaster Disaster Restoration and Recovery provides water damage restoration in Fremont, CA to remove water and prevent extensive structural damage or mold.  We use advanced drying equipment to effectively remove water and moisture from commercial and residential settings.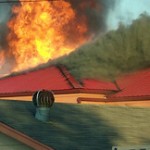 A fire can cause many layers of damage in a home or building as the flames cause charring and the smoke can spread even further to cause soot damage and tarnishing.  The damage does not stop when the fire is put out, soot and corrosive byproducts will keep spreading throughout the building to cause permanent damage if left untouched.  ServiceMaster Disaster Restoration and Recovery provides fire and smoke damage restoration services to repair and restore damage caused by fires in Fremont, CA.  We respond quickly to fire damage emergencies in homes and buildings to help prevent permanent damage.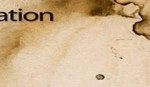 Mold is a very unwelcome sight in homes and buildings because of the property damage it causes and it usually is the result of water damage.  Spores will quickly turn into mold growth with the right moisture level and an organic food source and it will not stop spreading until it is completely removed.  ServiceMaster Disaster Restoration and Recovery provides mold removal services to completely remove all mold growth from homes and buildings in Fremont, CA.  We have the training and equipment to remove mold contaminations of any size and we will also repair or replace the affected surfaces.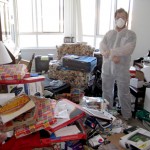 Hoarding has gained much more attention recently as new understandings of the disorder are being applied to hoarding cleaning services to provide more effective help.  The behaviors associated with hoarding are now understood as symptoms of anxiety as those affected have an inability to throw anything away, regardless of actual value.  Allowing the hoard of collected items to build leads to dangerous conditions in the home and ServiceMaster Disaster Restoration and Recovery provides hoarding and estate cleaning services to remove hoarded items from homes in Fremont, CA and clean and restore the homes to a safe living condition.  We take a 3-phase approach developed by ServiceMaster to establish a sense of mutual trust and respect with the individual before starting the cleaning process.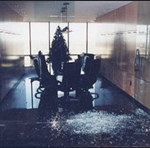 It is never easy to encounter a situation in which a serious injury or death has occurred but in these scenarios, it is very important to take the proper actions.  These scenes normally contain dangerous biohazard materials such as blood and other bodily fluids that should only be handled by a certified professional and if the scene is also a crime scene, you must call law enforcement as well. ServiceMaster Disaster Restoration and Recovery provides trauma scene cleaning services in Fremont, CA to cleanup and restore crime scenes and trauma scenes.  We can completely restore the scene to its previous condition and we work with a sense of compassion and respect for your privacy.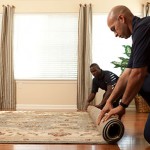 The carpet experiences the most direct use of any furnishing in an office or commercial space and if the carpeting is not regularly maintained, the dirt and dust it accumulates can lead to discoloration and deterioration.  ServiceMaster Disaster Restoration and Recovery provides commercial carpet cleaning services for businesses in Fremont, CA to clean all types of commercial carpeting.  We can completely remove embedded debris to restore the original look of the carpet with our advanced cleaning products and equipment.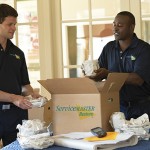 Disasters such as fires, floods, mold, and others often cause widespread damage that affects your personal items as well as the furniture and structural elements in your home.  When this happens, it is just as important to have your personal content restored as your furnishings because many personal items can become permanently damaged without the proper restoration.  ServiceMaster Disaster Restoration and Recovery provides content cleaning and pack-out services to restore personal items that are damaged in a disaster in Fremont, CA.  We will restore your content in your home or if the home is unstable, we can pack-out your items and take them to our facility for better cleaning and storage.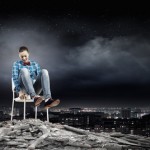 Construction jobs, regardless of the scope of the project, often leave a mess in homes and buildings that can create hazardous conditions.  Dust, dirt, and building materials are usually scattered around the job site, making it unsafe to walk through.  ServiceMaster Disaster Restoration and Recovery provides post construction cleaning services in Fremont, CA to clean up construction sites in homes and businesses.  We follow local codes and insurance requirements as we restore the construction site to a safe condition.
---
Related Disaster Restoration and Cleaning Services
Disaster Restoration and Cleaning in Los Altos, CA
Disaster Restoration and Cleaning in Palo Alto, CA
Restoration and Cleaning Services in San Jose, CA
Disaster Restoration and Cleaning in San Mateo, CA
Disaster Restoration and Cleaning in San Francisco, CA
---
Recent Reviews
---
Review by Gary
for ServiceMaster of San Francisco
Rating

"Very prompt and professional."
---
Review by C.G.
for ServiceMaster of San Francisco
Rating

"You completed the work professionally and went out of your way to report a situation that was outside of the realm of your work that needed attention."
---
Review by Jean
for ServiceMaster of San Francisco
Rating

"You responded quickly to our situation- excellent customer service – answered all questions timely."
---
Review by Herlinda
for ServiceMaster of San Francisco
Rating

"Quick and excellent service."
---
Review by Shelley
for ServiceMaster of San Francisco
Rating

"Both my wife and I found your technician Scott to be very professional. He was prompt, followed through with everything he said he'd do and was courteous and thorough."
---
See All Reviews