Mold growth in a home is always a possibility because mold spores only need a moisture source and an organic food source to start growing.  Once mold growth starts, it will consume organic building materials such as wood and drywall and will not stop spreading until it is completely removed from the building.  ServiceMaster Disaster Restoration and Recovery provides mold removal services for homes and businesses in Fremont, CA.  We are trained and equipped to handle mold remediation for any size contamination and we can also assist with insurance claims involving damages from the mold.
Mold Removal Procedure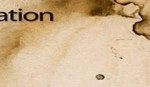 All of our technicians that work on mold remediation projects have certification from the Institute of Inspection, Cleaning, and Restoration (IICRC); Applied Microbial Remediation Specialists (AMRS); Interactive Occupational Training for Mold Remediation (IOT); and the Indoor Air Quality Association (IAQA) and we can remove mold growth from any commercial or residential setting.  Taking immediate action to remove mold is not only important for limiting property damage, but also for reducing health risks commonly associated with mold exposure such as allergies and respiratory issues.  Our cleaning products and equipment including air scrubbers and Nano filters are the best available and allow us to confine the mold growth as well as remove it.
We provide the following steps with our mold removal services:
Complete evaluation of the mold growth
The evaluation is shared with your insurance provider
Isolation of the affected area to prevent the mold from spreading
Mold removal plan is created and implemented based on the evaluation
All mold growth is removed and affected surfaces are either repaired or replaced
If you notice mold growing in your home or business in Fremont, CA, do not ignore it or you could face more extensive property damage and possible health problems.  Contact ServiceMaster Disaster Restoration and Recovery to remove the mold and help restore or repair the affected areas.  You can reach us 24 hours a day at (408) 457-0633 for mold removal in Fremont, CA and the surrounding areas of Alameda County.
---
Related Mold Removal Services
Mold Removal in Los Altos, CA
Mold Remediation in Palo Alto, CA
Mold Removal in San Jose, CA
Mold Remediation in San Mateo, CA
Mold Remediation in San Francisco, CA
---
Recent Reviews
---
Review by Gary
for ServiceMaster of San Francisco
Rating

"Very prompt and professional."
---
Review by C.G.
for ServiceMaster of San Francisco
Rating

"You completed the work professionally and went out of your way to report a situation that was outside of the realm of your work that needed attention."
---
Review by Jean
for ServiceMaster of San Francisco
Rating

"You responded quickly to our situation- excellent customer service - answered all questions timely."
---
Review by Herlinda
for ServiceMaster of San Francisco
Rating

"Quick and excellent service."
---
Review by Shelley
for ServiceMaster of San Francisco
Rating

"Both my wife and I found your technician Scott to be very professional. He was prompt, followed through with everything he said he'd do and was courteous and thorough."
---
See All Reviews