How to prevent basement water seepage
If your basement smells musty or has a higher humidity level than the rest of your home, you may have a problem with water seepage.
Finding the Source of Basement Moisture
Basement water seepage typically happens after a heavy rain, or during spring thaws, when the ground cannot absorb excess water. Look at the perimeter of your house's foundation for pooling water. If water seems to collect on one side of your house, look along that wall inside your basement for signs of moisture, such as damp carpet or warped drywall. You may be able to see beads of water seeping through cracks or seams in your basement walls.
Preventing Water Seepage
Once you know where the water is coming from, you can take steps to prevent further damage. Be sure your gutter pipes direct water well away from your home's foundation. Build up the landscaped elevation around your home so that water will naturally run downhill, away from your house.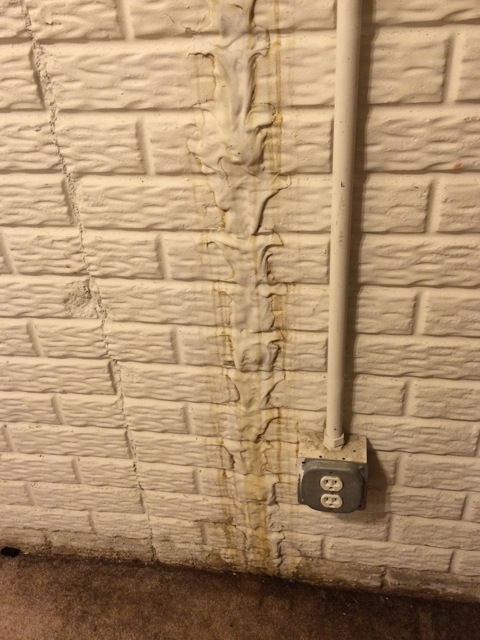 Inside, use a caulking gun to apply waterproof epoxy to any cracks in your basement walls, especially if you saw water seeping through them.
If these do-it-yourself options aren't enough, call a professional basement waterproofing team. They will apply an external waterproofing seal to your basement walls.
Repairing Existing Water Damage
As soon as you notice basement moisture, set up fans to dry the area. This will help prevent mold growth. Depending on how extensive the damage is, you may be able to patch the damaged drywall rather than replacing the entire section.
If you see signs of mold on carpeting or drywall, consider calling a professional water damage restoration company. They have the experience and safety equipment to remove mold-damaged carpeting and clean the area safely.
Finding Hidden Mold
If your basement has had a water seepage problem for a long time, you may have a problem with hidden mold, even if you do not see evidence of damage. Mold grows best in dark places, such as behind drywall and under carpet. If you repair the cracks that allowed water to seep in, and dry the area thoroughly, but still smell a damp, earthy odor, call a mold remediation specialist. Chances are there is mold growing in an inaccessible area of your basement.