Winter Prep: Essential Tips for Storing Grills and Outdoor Furniture
As we transition from the sunny, colorful days of summer to the cold embrace of winter, it's time to give some extra care to our outdoor belongings like grills and furniture. Why is this care so important, you might wonder? Well, the winter weather can be pretty tough on these items. When it gets really cold, snowy, and wet outside, it can damage your outdoor furniture, making it crack or break. It can also harm your grills, causing them to rust or not work properly, which can be unsafe. If we don't store our grills the right way, they could even start a fire. Thus, taking care of your outdoor belongings during the winter, including practicing grill safety, is an absolute necessity to mitigate potential hazards.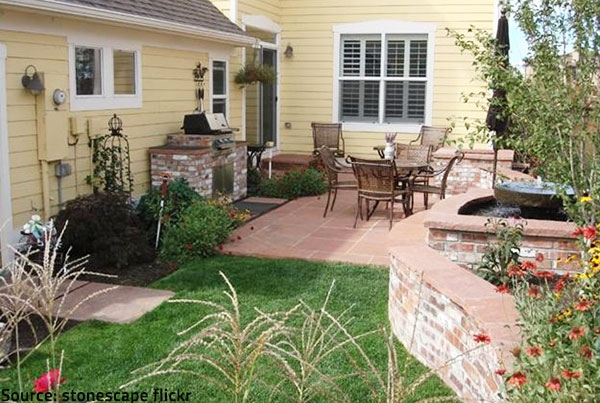 Grills are made to be used outdoors with open flames, which means they can be affected by the weather. When they're exposed to things like rain, snow, or debris, the inside parts, such as burners and ignition systems, can get clogged. This can mess up the grill and even raise the risk of a fire, especially if flammable stuff like dry grass or leaves collects in there. Also, strong winds and heavy snow can damage your outdoor things, like bending your furniture. And during cold months, little critters might find your outdoor furniture to be a cozy spot to hide. To avoid these problems, it's a good idea to store your outdoor stuff securely. Thus, by taking care of your things and storing them properly, you can make sure they last longer and stay safe and ready for when it gets warmer again. This way, you can save time and money by avoiding the need for early replacements or repairs.
If your outdoor furniture or grill hasn't been securely stored and is in poor condition, it's often a wise choice to seek the help of an expert. Outdoor furniture restoration professionals have the expertise and specialized tools required to assess the damage and restore these items to their former glory. Whether it's repairing structural issues, refinishing surfaces, or ensuring fire damage safety, their knowledge and skills can save you both time and money in the long run.  In this blog, we'll not only emphasize the importance of professional help, but also share valuable tips on how to prepare your grill for storage and how to store your outdoor furniture and other accessories and decorations. These tips will empower you to take proactive measures in safeguarding your outdoor investments against the harsh elements of winter and ensure they remain in top-notch condition for years to come.
---
How to Prepare the Grill for Winter Storage
Whether you have a gas, electric, or charcoal grill, the process for the storage remains the same. Following are the steps that will help you prepare your grill for winter storage, ensuring it's primed for future culinary delights.
Disconnecting the Gas Source
When it comes to preparing your grill for storage, especially if it runs on propane or natural gas, disconnecting the gas source is a pivotal safety measure. This action not only ensures your well-being but also prevents potential gas leaks during the storage period. To do this properly, begin by safely turning off the gas supply, ensuring that the gas valve is firmly closed. Next, focus on disconnecting the propane tank, which is a common fuel source for many grills. Carefully disconnect the gas hose from the grill, turning the coupler counterclockwise. By diligently following these steps, you'll safeguard both your grill and your surroundings from any potential fire-related hazards during its storage.
Deep Cleaning The Grill
After safely turning off the gas supply, the next step is thoroughly cleaning the grill, and this step holds immense importance for several reasons.  Firstly, it prevents the building of grease, or any food particles that can create unpleasant odors, attract pests, and cause a fire that leads to fire damage. Secondly, a cleaned grill is less likely to develop rust when not in use. To tackle this, grab a grill brush or scraper and use it to effectively to remove any visible grease or stubborn burnt-on food particles from the interior surfaces, including the cooking grates and heat deflectors.
The vital components of your grill are its grates and burners. To ensure they work their best, start by carefully taking off the cooking grates. Then, give them a thorough scrubbing to eliminate any leftover residue and carbon buildup. If your grill has cast iron grates, finish up by applying a light coat of cooking oil to prevent rust. This protective layer is essential for preserving their quality.
Inspect For Any Damage
Before tucking your grill away for storage, conducting a meticulous inspection is necessary for its longevity. This step is instrumental in identifying and addressing any existing damage or wear and tear, thus ensuring your grill's reliability for years to come. To inspect your grill effectively, start by searching for signs of rust, cracks, and general wear. Pay close attention to areas prone to rust, such as metal surfaces and joints. If any issues come to light during this examination, promptly address them by undertaking the necessary repairs or replacements. By taking these measures, you not only preserve the integrity of your grill but also safeguard its performance when the time comes to reignite those flames for your next grilling adventure.
Covering The Grill
The final step in getting your grill ready for storage is covering it up. Using a good grill cover is essential to shield your grill from rain, snow, and the sun's strong UV rays. To do this right, start by picking a cover that fits your grill's size and shape perfectly. This ensures complete protection. Also, make sure there's proper ventilation under the cover to prevent moisture buildup, which could lead to problems like mold or rust.
By following these simple steps to cover your grill, you'll keep it in great shape, all set for your next grilling adventure when you decide to use it again.
---
How to Store Grills and BBQ Tools
Storing your grill, the right way is important to keep it in good shape and ready for your next barbecue. Here are the key things to remember:
Choose a Storage Location or Unit:
Your choice of storage location can significantly impact the condition and longevity of your grill, so it's essential to consider several key factors. First, opt for a covered or sheltered area, like a garage or shed, to protect your grill from rain, snow, and direct sunlight, which can cause damage over time. Make sure the storage space is well-ventilated to prevent moisture buildup, a common culprit for rust. Place the grill on a dry, stable surface, such as concrete, to avoid ground moisture that can lead to deterioration. Be mindful of the proximity to flammable materials and prioritize security measures. Also, consider using a grill storage bag or shed to provide an extra layer of protection against the elements and potential theft, preserving your grill's quality and readiness for future barbecues.
Secure Propane Tanks Safely
After selecting an appropriate storage spot, handling propane tanks during storage is necessary for safety and your grill's longevity. Once you have turned off the gas supply at the tank valve, gently disconnect the propane tank from the grill by rotating the coupler counterclockwise. Remember always to store propane tanks upright to prevent gas leakages. Laying them on their sides is a no-go. Find a secure, well-ventilated area for storage, far from direct sunlight, open flames, or heat sources that can lead to fire and smoke damage. Avoid storing them indoors, in basements, or enclosed spaces. Lastly, before your next grilling season, inspect the propane tank for any damage or signs of leaks. If you spot any issues, promptly replace damaged components or the tank itself or call a restoration professional to seek help.
Keeping It Pest-Free
Protecting your grill from pests is important. To effectively keep them away, it's essential to employ two important strategies: using critter-proof barriers or repellents and staying watchful for any signs of animal activity. Firstly, consider using critter-proof barriers or repellents in your grill's vicinity to discourage pests from making it their home. These measures create a protective shield, making it less inviting for insects, rodents, and other critters to reside. Secondly, regularly inspect your grill for any signs of animal activity, such as nests, droppings, or chewed wires. Take necessary actions in order to keep the safety and security of the grill.
---
How To Prepare And Clean Your Outdoor Furniture?
After securing your cooking grill, it's necessary to extend your seasonal maintenance routine to your outdoor furniture. A well-executed cleaning and preparation process for your outdoor furniture can have a substantial impact on its longevity and appearance, sparing you from replacements and restoration services. Following are the steps on how you can clean and prepare your outdoor furniture:
Clean Your Outdoor Seating
Cleaning your outdoor furniture is the essential first step in preparing it for winter. Before considering storage or covers, begin with a thorough cleaning routine tailored to your furniture's material. This process typically involves wiping down all surfaces to remove dust and debris that may have accumulated during the outdoor season. Additionally, if your furniture includes cushions or fabric components, don't forget to remove them, and keep them aside for the wash.
Check For Damage
Be on the lookout for rust, mildew, and loose screws, as well as frayed fabric or any other issues that may have developed over time. Identifying and addressing these problems now can prevent them from worsening in the future. When it comes to more extensive repairs or replacements, consider consulting a restoration professional for expert guidance and assistance.
Storing Cushions and Accessories
To store your outdoor cushions and accessories, begin by properly cleaning and drying cushions, by following the manufacturer's instructions to maintain their texture. Next, store these fabric items indoors in a cool, dry place. This precaution not only protects them from moisture but also safeguards them against potential damage caused by freezing rain and temperatures.
Cleaning Wooden and Teak Furniture
Wooden and teak furniture are the most preferred type of outdoor seating. But remember, they need extra attention. Once cleaned, you should think about protecting it from the cold and moisture. You can do this by applying a special wood preservative or sealant. But here's a crucial tip: make sure the furniture is completely dry before storing it away. When it comes to storage, use a good-quality weatherproof cover that also protects them from UV rays. These covers should fit well and be securely tied down.
Invest In Storage Sheds and Boxes
Consider investing in a storage shed or an outdoor storage box if you have the space. These options offer a secure and weatherproof shelter for your outdoor furniture, cushions, and accessories during the winter. The best part is that there are options available to suit various sizes and budgets, making it a practical and worthwhile investment in protecting your outdoor furniture.
Consider Hanging or Stacking
If you're dealing with limited space or seeking alternative storage solutions, think about hanging or stacking your outdoor furniture. A hanging chair can be conveniently taken down and stored indoors when not in use. However, for smaller items, you can utilize wall hooks or overhead storage to keep them safe and out of the way. Additionally, having stackable chairs and tables is a smart choice as they save space and can be easily covered for protection, when needed.
---
Cleaning, Storing and Winter Proofing Outdoor Decors and Accessories
Your patio elements, such as fixtures and garden ornaments, are more than just outdoor decorations. They reflect your personal style. However, dust, dirt, and occasional weathering can diminish their beauty and charm. That's why it's essential to conduct proper care and handling as part of your seasonal maintenance routine, especially before winter arrives.
How To Properly Clean and Store Outdoor Décor?
Follow these steps to clean and store your outdoor décor and accessories:
Taking Care of Your Garden Tools: To start, make sure your garden tools are clean and free from dirt and rust. Store and keep your tools in good shape by sharpening their blades and applying some oil to the moving parts.
Looking After Your Outdoor Lights: Give these lights a good clean to remove any dirt or grime and replace any burnt-out bulbs. If you can take the lights down, store them inside to protect them from the weather. Also, make sure all wires are safely insulated and protected.
Storing Your Outdoor Rugs and Mats: When it comes to your outdoor rugs and mats, start by shaking them to get rid of loose dirt. Then wash and air dry them to prevent any mildew or mold damage. Once they're dry, roll them up tightly and store them in a closet preferably.
---
FAQ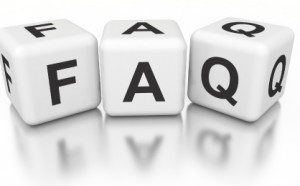 Is it okay to leave outdoor furniture outside in the winter?
If you're leaving outdoor furniture outside during the winter, it's generally okay in specific scenarios. We suggest using materials like teak, cedar, aluminum, or wrought iron since they are more resilient to winter conditions. If you happen to have wooden furniture, especially if it lacks weather resistance, it's a good idea to safeguard it with sealants or covers. For cushions and fabric furniture, the best practice is to store them indoors. If you're in a snowy area, consider elevation or indoor storage to prevent snow damage.
Can grills be left outside in the winter?
If you have a grill made of stainless steel or other durable materials, it's generally okay to leave it outside, but you should take some precautions. You should get a grill cover to protect it from snow and moisture. Also, make sure it's clean and in good condition before winter. If your grill has a propane tank, it's better to store it in a garage or a shed to prevent potential problems in extreme cold conditions.
---
Call a Restoration Expert For Any Damages
In a nutshell, here's what you need to remember: When winter approaches, taking care of your outdoor stuff is a smart move. Clean your grills and outdoor furniture, cover them up, and find a safe spot to store them if you can. These steps will help them last longer and save you money in the long run. However, accidents can happen, and in the unfortunate event of fire damage, it's crucial to call a fire damage restoration professional immediately. They have the expertise and equipment to assess the damage, clean, repair, and restore your property back to its pre-loss condition.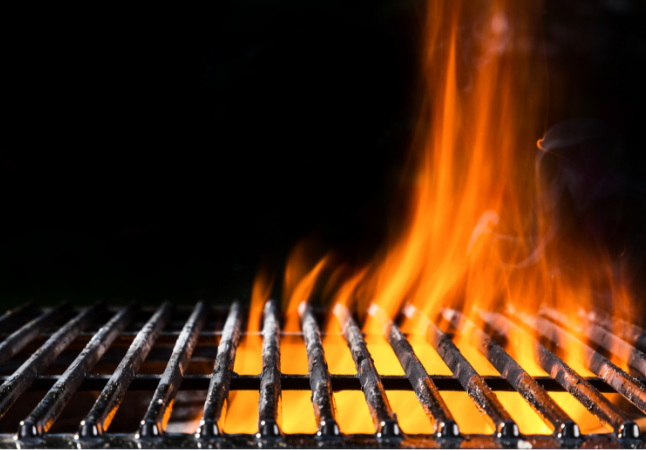 Additionally, it's important to note that our fire damage cleanup specialists can not only address the structural aspects of fire-damaged properties but are also highly skilled in restoring affected content. Whether it's furniture, personal belongings, or cherished possessions, these experts possess the knowledge and experience necessary to clean and restore them all.
Do not wait, contact your nearest fire restoration experts right away if your home is affected by fire and smoke.