How to Build a Hurricane Proof Home
A well-fortified home can resist much of the impact of hurricanes. Building one requires a significant investment, depending on the level of resistance desired. However, no matter how much investment is made, no home is entirely hurricane-proof. Here's how to strengthen a home and protect it from hurricanes.
The eastern coast of the US is currently in the middle of Atlantic hurricane season, which runs from June until the end of November every year. Powerful hurricanes and storms can wreak havoc on properties lining the coast, causing mass flooding and damaged structures.
Hurricanes also cause winds that can exceed 150 miles per hour. These winds may toss debris, which serve as projectiles that can severely destroy a standing structure. Natural disasters like hurricanes can wash away entire homes, as they have during past hurricane seasons.
1. Build with impact-resistant materials
Building resilient homes that effectively withstand the impact of hurricanes is a mighty task. The expertise from architects and construction engineers will lead to the re-examination of building materials that can potentially resist the impacts of powerful winds and water damage.
Using building materials that will protect the home in the wake of a natural disaster is a practical route. Laminated windows and storm-resistant windows, for example, can withstand hurricane forces to an extent. Pull-down PVC shutter systems and high-impact synthetic window shades perform well.
Reinforced, impact-resistant doors should be used when building a home that is designed to reduce the impact from hurricanes. The home's walls may be strengthened by using advanced framing systems in conjunction with structural panel sheathing. High-density wallboard will achieve similar results.
2. Raise the home
Coastal homes built above the anticipated storm-surge water level avoid the likelihood of being washed away by hurricanes. In fact, the entire building should be built out of harm's way. Building on pillars reinforced with steel and concrete, for instance, is how some homeowners resist hurricane forces.
Raised homes rest on pillars 12 feet above ground, with the pillars anchored 28 feet into the ground below. However, no home is completely hurricane-proof, even when built on stilts. Tidal surges can push against the strongest of pillars during a storm and crack them.
3. Protect the roof
High-wind storms can seriously damage the roof, making it essential that it remains intact and continues to protect the occupants of the home and the valuables inside it. When hurricane-force winds blow around the home, they can cause extreme upward stress.
A home that is built to withstand hurricanes directs the wind's energy away from the roof and walls and down toward the more-stable foundation. Products that achieve this goal include inexpensive steel hurricane roof-clips, roof-plates, and metal tie-down straps. Spray polyurethane foam strengthens roofing components.
4. Secure the walls
Walls that remain resilient against hurricanes are flexible and do not shatter, despite strong winds, and prevent the intrusion of moisture. Homeowners building in storm-prone areas should utilize building materials, such as insulated concrete forms (ICFs), that resist extreme weather.
Insulated concrete forms are made with foam plastic insulating panels. The panels are filled with concrete onsite. When the home is built with these interlocking blocks, they create a solid, impact- and water-resistant structure. Furthermore, the blocks are fire-resistant and energy efficient.
5. Protect the windows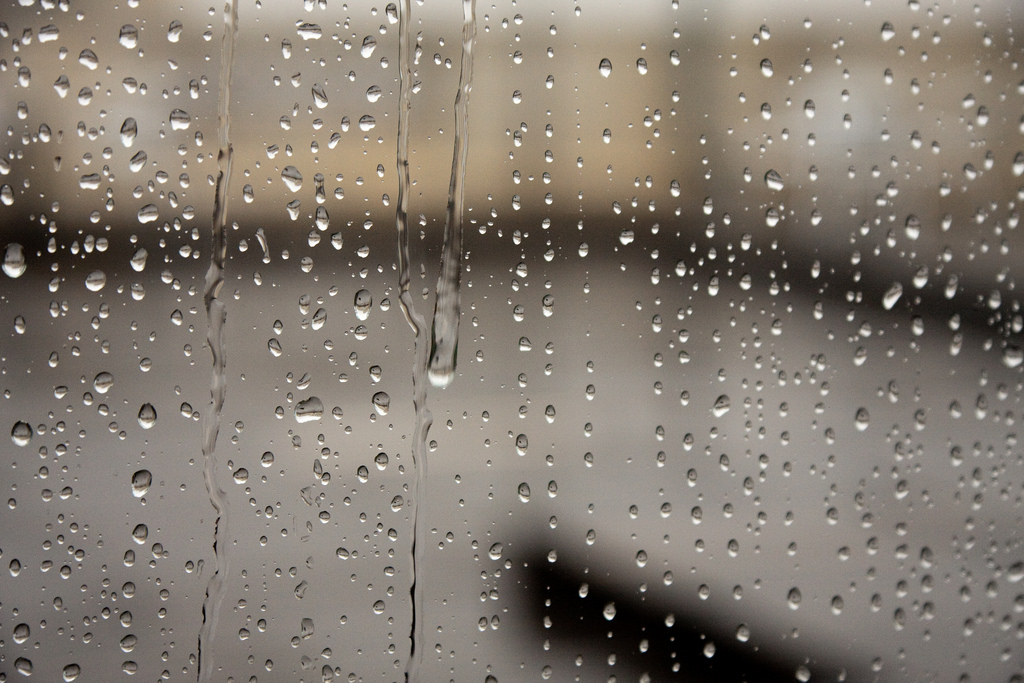 Windows contribute to the enjoyment of the home, yet they are among the most vulnerable parts of the property in the midst of a hurricane. Windows should remain protected from winds and projectiles. Hurricane shutters, being convenient and resilient, offer this invaluable protection.
While covering the windows is one step closer toward a hurricane-resistant home, the windows should also serve to protect the rest of the structure. Window protections are critical, since a powerful storm can cause increased air pressure, blow off the roof, and cause the home to collapse.
Decreasing the risk of windows shattering can be achieved by installing impact windows featuring reinforced glazing. These windows are manufactured with a plastic film sandwiched between two layers of shatter-resistant glass. Plus, insulation improves, and less UV radiation enters the home.
6. Minimize water damage
Water damage is a threat to coastal homes built in or near hurricane-prone areas. However, building with certain materials can reduce the dangers and the potential damages. Waterproof membranes, rainscreen systems, and mold- and mildew-resistant materials can keep the home dry.
A hurricane can blow off the home's roof. Prevent water from penetrating into the home during such an event by creating a seal under the roofing system. The seal consists of a self-adhesive water and ice shield along the roof and deck. Also tape underlayment seams using flashing tape.
Constructing a hurricane-resistant home will be a huge, but worthwhile, investment in cost. The biggest costs will come in the form of protecting the home's openings with the installation of impact-resistant windows and doors. Despite the costs, being able to fight the storm will be a major win.
Another win for homeowners living along the coast of Florida is hiring a professional that provides quality water damage restoration services. These professionals provide reliable cleanup services to residential homes and commercial businesses, returning properties quickly to their pre-loss condition.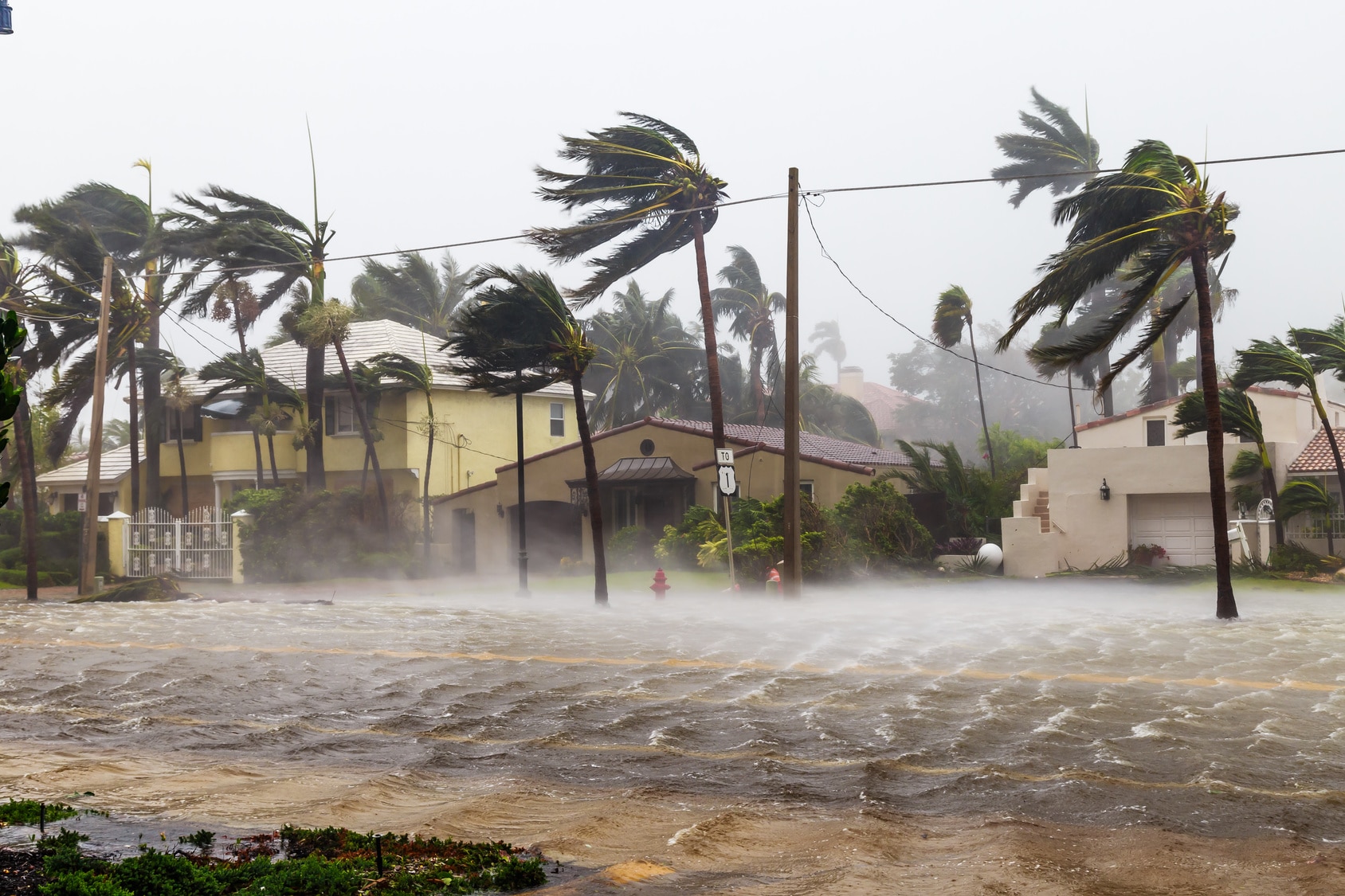 Hurricanes are only one threat. Homeowners can also face burst pipes, malfunctioning appliances, or sewer backups—all of which can cause serious water damage. Water damage restoration techs are trained and equipped to extract all excess moisture and dry the property.
Flood restoration pros use high-tech water extraction machinery to remove standing water. Powerful dehumidifiers and air dryers are set up to increase airflow and eliminate lingering moisture. Crews then clean all affected materials and fully restore the water-damaged areas.
Water damage to any extent is an emergency situation. Water damage spreads rapidly and can cause further ruin, such as mold if left unaddressed by professionals. If your home or business undergoes water damage, call a water damage restoration professional right away.