The Benefits of Having an IICRC-Certified Professional for Water Damage Restoration
As water and flood damage are never an issue to be taken lightly, this issue is also extremely time-and money-sensitive as the damage will spread the longer it is left untreated. But in order to save as much of these resources as possible, it is crucial to hire a quality restoration company that will clean up the affected area both efficiently and effectively. It is also highly recommended to do your research before the damage hits so you will have an idea of what to expect when the unexpected does occur. However, when doing your research, it is essential to find an IICRC-certified (Institute of Inspection Cleaning and Restoration Certification) water damage cleanup and restoration professional. While it is important that they are available during emergency situations, they must also be skilled and experienced in their field.
What is IICRC?

The IICRC (Institute of Inspection Cleaning and Restoration Certification) is a certification as well as a non-profit Standards Developing Organization for the cleaning, inspection, and restoration industries. As it is their mission to establish restoration and cleaning standards that are recognized globally, they work with countries around the world to ensure that these companies provide the highest quality services possible, including water damage restoration.
In order to be certified by this organization, restoration companies must pass a detailed audit that tests each technician's knowledge in their associated field. As a result, a water damage restoration company that has been certified by the IICRC will not allow their technician to perform the service until they have met the requirements of each standard.
What are IICRC Standards?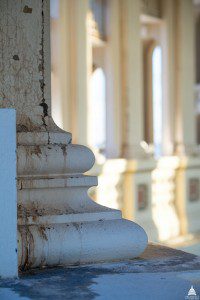 The IICRC standards will vary according to each service, however, those for water damage restoration are based off of a set of restoration principles that were founded on a variety of sources, including: international, national, scientific community, and regional trade associations, among others. These principles are also frequently updated, according to developments in technology, processing, and testing procedures.
Finally, these standards are based according to the highest quality restoration products, equipment, and methods available in the industry. Each company must prove that they hold all necessary resources to accommodate both small and large properties. In addition, each technician must pass a rigorous exam, according to the methods listed in these standards, to prove their knowledge in water damage restoration.
Benefits Associated with an IICRC-Certified Professional
Works well under pressure. An individual that has been certified by the IICRC will know exactly what to do in an emergency situation. They will be an excellent problem solver in a stressful situation, such as a burst pipe, water leak, basement flood, or other water-related issue.
Knowledge of handling advanced equipment. This technician will also know how to operate and place all drying equipment in the areas that allow for the most efficient drying. They will also be able to secure the area to prevent any mold growth in the future.
Handles large-scale projects. Especially for commercial properties, a certified water restoration technician will be able to identify all areas that need immediate attention. This includes managing a team of professionals to remove the source of the damage in various areas as well as any porous materials that are soiled and need to be replaced.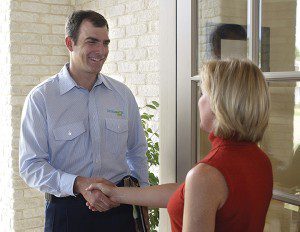 Provides open communication. As the owner has a right to know the progress made in the restoration of their property, a certified professional will be able to provide them with open and clear communication throughout the process. This will also allow some peace of mind for the affected individual and their families or staff.
Ability to answer all questions. When it comes to water damage restoration, the technician is an expert in their field and will be able to answer any questions the customer may have. They also undergo frequent training sessions to remain updated on the latest restoration and cleaning trends and methods in the industry. They can also refer to this water restoration FAQ guide if the technician is not available.
Finding an IICRC-Certified Restoration Company

Now that the benefits and importance of having a certified restoration company are recognized, the next challenge is to find the best provider that will arrive right away to repair the damage as quickly as possible. When doing the research, consider contacting a local ServiceMaster. As they are not only IICRC-certified, they are also available to restore both residential and commercial properties. Whether one is dealing with a small leak in their basement or a flood in their living room, a certified technician will arrive immediately to remove the source of the water and repair all of the affected materials. Finally, when it comes to water damage restoration, a certified company such as this will provide the peace of mind during stressful and traumatic situations.