281-916-1699
Water damage is one of the most common sources of property damage in a home or building because of its many potential causes including plumbing leaks, heavy rains, flooding, and sewage backup. The scope of the damage that excess water causes can also be deceptive as it spreads deeper into the structure of a building by getting absorbed into the porous building materials. This makes reacting quickly to water damage important and
ServiceMaster Bay Area
provides water damage restoration services to help mitigate and repair the damage caused by excess water to homes and businesses in Friendswood, TX. Our technicians can remove all excess water using advanced drying equipment and repair the resulting damage.
Water Damage Repair Process
At ServiceMaster Bay Area, each of our technicians has the training and experience to provide water damage cleanup and repair services in commercial and residential settings. We use the best cleaning products and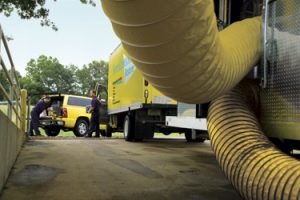 drying equipment available to remove excess water from the furnishings and structural elements of the building and we work to prevent mold growth. The specific steps of our water damage restoration process include:
Quick Assessment: We start by assessing the extent of the damage to determine what needs to be done and a copy of the assessment will be provided for you.
Advanced Equipment: Our advanced equipment is among the best available in the industry and will effectively remove excess water and moisture from the building.
Drying: Our drying equipment will evenly and effectively dry all areas of the building such as corners, walls, and furnishings.
Odor Removal: Any odor that is left lingering from mold or mildew growth caused by the water damage will be removed.
Sewage Backup Cleaning
Sewage backup causes problems beyond just simple water damage, it carries bacteria and human waste that can create dangerous, unhealthy conditions. The bacteria in sewage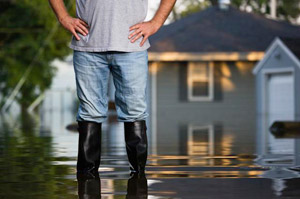 can spread disease and infection if it is not handled properly and ServiceMaster Bay Area is equipped to safely clean up sewage backup and the resulting damage. Our cleaning equipment and anti-microbial applications kill the bacteria left behind from sewage once the excess water is removed. Attempting to clean up sewage yourself can be dangerous which makes it better left to the professionals.
It is wise to take action as soon as you discover water damage in your home or business because failure to act will only result in widespread damage and possibly mold growth. Make sure to contact ServiceMaster Bay Area for water damage restoration services in Friendswood, TX to help mitigate the damage and begin the repair. You can call us 24 hours a day at (281) 916-1699 for a free estimate or emergency water damage restoration services in Friendswood, TX.
ServiceMaster Bay Area also provides: