Water damage is a tricky problem that can cause trouble for homes and buildings and it is important to discover water damage as quickly as possible because the excess water will get absorbed into the building materials and spread throughout the structure. Once you notice water damage in your home or building in League City, TX 77573, contact ServiceMaster Bay Area for our water damage restoration services. We can remove excess water and moisture with our advanced equipment and dry or repair the damaged structures.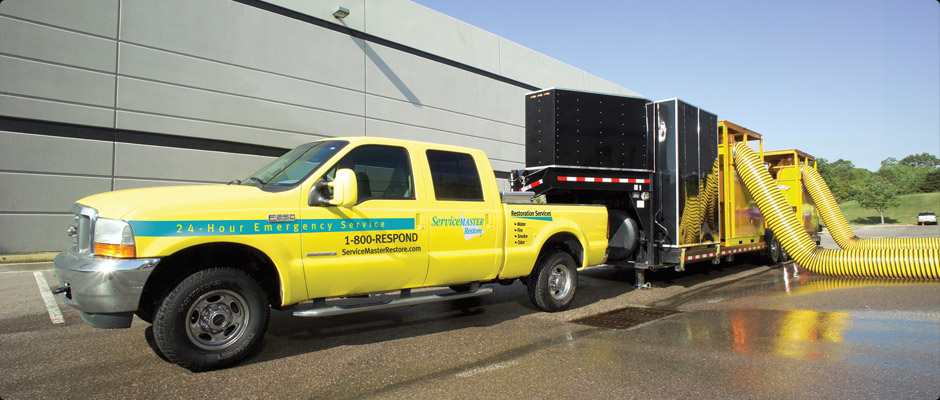 Water Damage Mitigation Process
The technicians of ServiceMaster Bay Area are trained and certified to handle water damage restoration in residential and commercial areas and we use state-of-the-art equipment and cleaning products to help dry your home and prevent mold growth. Our water damage mitigation process includes the following steps:
Quick Assessment: We will do a full assessment of the damage to determine what actions need to be taken and we will provide a copy of the full assessment to you. We also provide free estimates for this service.
Advanced Equipment: The equipment that we use to remove excess water and dry your home or building is the most advanced available in the industry.
Drying: We thoroughly dry every area of the building including walls and furnishings to prevent further damage and mold growth.
Deodorization: Water damage and mold growth caused by water damage can sometimes leave a musty smell that we can eliminate with our deodorization services.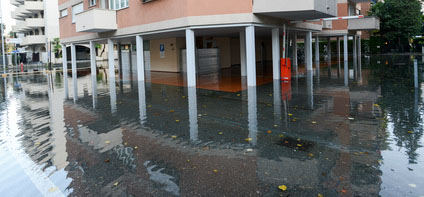 Sewage Backup Cleaning
Sometimes flooded water in a home or building can contain sewage and if this is the case, the scope of the problem goes beyond just mere water damage. Sewage contains harmful bacteria and waste that can spread diseases and it requires specialized cleaning and decontamination to remove sewage backup. ServiceMaster Bay Area can safely remove sewage backup and kill the bacteria left behind with anti-microbial applications. Make sure you let our professionals handle the cleanup for sewage backup as it can be dangerous to attempt it yourself without the proper training and equipment.
Water damage can become a serious problem if it is ignored so if you discover water damage in your home or building in League City, TX 77573, do not hesitate to contact ServiceMaster Bay Area for water damage restoration services. We have the training and equipment to clean up and restore water damage in commercial and residential settings. Our phone lines are open 24 hours a day at 281-916-1699 to respond to water damage emergencies in League City, TX 77573.
ServiceMaster Bay Area also provides: