Fires are one of the most destructive disasters that can happen to a home or building and because they often happen with no warning, the damage they cause can be devastating. The soot and corrosive byproducts left behind can cause damage to spread even after the fire has been extinguished which makes it important to begin the restoration process immediately. ServiceMaster Bay Area provides fire and smoke damage repair and restoration services to help homes and businesses in League City, TX recover from a fire. We have the proper equipment to clean up and repair soot and smoke damage and remove lingering smoke odors.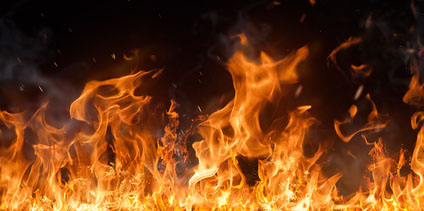 Smoke and Fire Damage Repair in League City, TX

Our technicians at ServiceMaster Bay Area understand the difficulty of recovering after a fire and we are committed to getting your home or business restored so you can resume your daily life. If your home or building is left unstable or exposed after the fire, we will start by tarping or boarding up your home to keep it secure. We will then repair or restore the damaged structural elements and furnishings in the building and if you have personal items that have been damaged, we can take them to our facility where they can be effectively restored as part of our pack-out services.
The flames are not the only source of damage in a fire, the smoke and soot can cause damage in areas of the building that were not directly touched by the fire. Porous materials and paint in a home or building can absorb smoke which causes a smoke residue to form when burned and soot can settle on various surfaces after the fire and cause permanent etching. We know which chemical combinations are the most effective for removing soot and smoke damage from a variety of household surfaces such as aluminum, stainless steel, brass, porcelain, and fabrics including carpet and upholstery.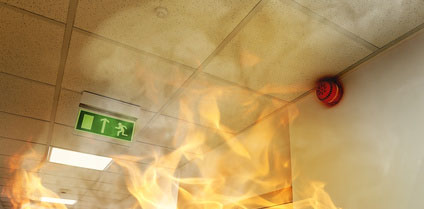 Smoke Odor Mitigation in League City, TX

Smoke from a fire does more than cause physical damage to the structures of your home or building, it can also leave behind a strong smell that is difficult to remove from your furnishings and structural elements. ServiceMaster Bay Area can provide smoke odor mitigation services to remove lingering smoke odors from the building. With our advanced equipment, we can effectively remove the smoke smell from the air space as well as the furnishings and structural elements of your home and make sure that the odor does not return.
As soon as the fire is put out, avoid permanent damage by calling ServiceMaster Bay Area for our fire and smoke damage restoration services. Our technicians have received the highest level or training and use the most advanced equipment of the industry to restore your home or building after a fire. We can be reached 24 hours a day at 281-916-1699 to respond to fire damage emergencies in League City, TX 77573, and we provide free estimates for this service.
ServiceMaster Bay Area also provides: