Sometimes when a major disaster strikes, the damage to a home or building can be so severe that it needs to be rebuilt before it can be used again. Disasters such as severe storms, floods, fires, and major accidents can leave your home vulnerable and unstable. In the event of a major disaster, ServiceMaster Bay Area provides construction services to help rebuild heavily damaged homes in League City, TX 77573. We have training and experience in restoration work, remodeling, and reconstruction to restore homes and buildings to their original condition.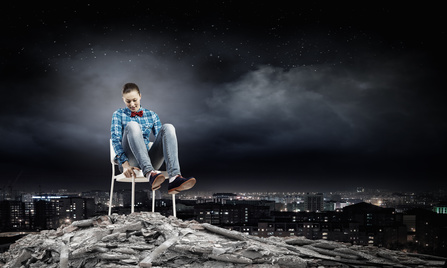 Construction Cleaning Services in League City, TX
Major damage to a home or building caused by a disaster of this magnitude can put the building out of use for a significant period of time, interrupting your daily life. At ServiceMaster Bay Area, we are committed to getting your home or office back in use with our construction services. Our technicians have experience with carpentry, general contracting, building maintenance, and handyman services in addition to general disaster restoration to help effectively rebuild your home or office. We will manage the entire reconstruction process and maintain open communication with you throughout to keep you updated on our progress and address any concerns.
As soon as your home or building in League City, TX sustains severe damage due to a major disaster, call ServiceMaster Bay Area for professional reconstruction services. Our staff can rebuild heavily damaged homes, offices, and commercial buildings and we also provide free estimates for our construction services. We understand that major disasters like this happen without warning and we keep our phone lines open 24 hours a day at 281-916-1699 to respond to emergency situations.
ServiceMaster Bay Area also offers: