281-916-1699
There is always the potential for mold to grow in a home or building as mold spores are constantly circulating through the air until they meet the right conditions for mold growth. When the spores find the right moisture level and a food source such as wood or drywall, they form into mold colonies and will continue to spread until action is taken to have it removed. The spread of mold causes property damage and increases the risk of certain health affects which makes it important to call for mold removal services once it is discovered. ServiceMaster Bay Area provides mold remediation services to remove mold growth from homes and buildings in Friendswood, TX. As we remove the mold from the building, we will also keep it confined to protect the unaffected areas.
Mold Issues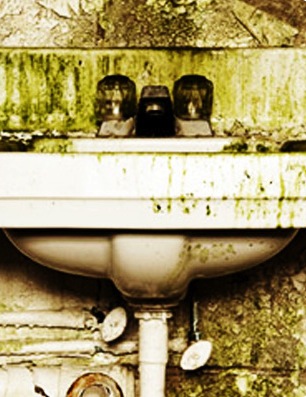 It is wise to address mold growth immediately and if the growth is extensive, it is best handled by the professionals of ServiceMaster Bay Area. Attempting to clean mold yourself with all-purpose cleaners will only make matters worse as it will cause the mold to release more spores which will result in mold growing in another area of the building. Structural elements and surfaces made from wood, drywall, and other building materials are vulnerable to mold because they contain cellulose that mold uses as a food source. If the mold is not addressed, it will spread further and deeper in your home or building, increasing the risk of serious structural damage and health problems associated with mold exposure.
The presence of mold on your property can lead to the following issues:
Surface damage and discoloration of the affected objects and materials
Structural damage
Lingering odors
Allergic reactions or infections that include coughing, sneezing, nasal congestion, headaches, itchy eyes or throat, asthma, and respiratory infections.
Mold Remediation
Our technicians not only have the proper cleaning products and equipment to remove mold, we will also prevent the mold from spreading as we work. Once the mold is removed, we will locate and fix the source of the moisture that caused the growth to prevent the mold from returning. Acting fast to remove the mold can also help prevent negative health effects commonly associated with mold exposure.
You can expect the following with our mold remediation services:
Location of all mold growth on the property
Containment of the mold growth to prevent it from spreading to new areas
Removal of excess moisture and mold using powerful cleaning products
Restoration or replacement of materials and objects damaged by mold
Repair of the moisture issue that led to the mold growth
If you discover mold in your home or building, make sure you act fast to help prevent extensive property damage and serious health effects. ServiceMaster Bay Area can remove mold from commercial and residential settings and our technicians will also repair or replace the surfaces that have been damaged by mold. You can call us 24 hours a day at (281) 916-1699 to learn more about our mold remediation services in Friendswood, TX or to get a free estimate.
You can also call ServiceMaster Bay Area for: