Whether they themselves are hoarders or have family members who hoard, there are a lot of people in the U.S. who have been affected by hoarding. Classified as a mental disorder, hoarding is one anxiety symptom that concerns an inability to part with various items. Hoarding causes affected individuals to collect trash, newspapers, and even animals. With a growing collection of hoarded items comes a greater safety hazard for the home. These items will restrict access to certain parts of a home, encourage mold and bacteria growth — which also leads to health concerns, and result in an increased risk for fires.
With our hoarding cleaning services, ServiceMaster Fire and Water Restoration helps hoarders located in Wheat Ridge, CO, by fully cleaning and restoring their homes. To do this, our technicians use the industry's top cleaning products and equipment, allowing us to clean and restore the home in a safe, effective manner. Furthermore, we know such cases require sensitivity, so we are respectful when conducting our hoarding cleaning services.
Trusted Hoarding Cleaning Services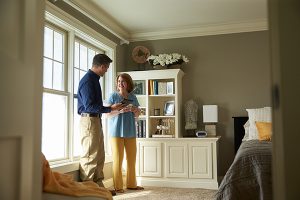 When working with individuals who struggle with hoarding, we know that it's imperative to establish mutual trust prior to the cleaning and to treat them with compassion. We also make sure to involve the affected individual and their family when planning and cleaning. The affected individual always has final say on what happens to their hoarded contents. When decisions are made, our technicians remove all the unwanted belongings and debris before thoroughly cleaning and disinfecting the home with our advanced equipment. If we come across biohazard materials like mold or bodily fluids, we are equipped to remove those as well.
The technicians we employ abide by the regulations and rules set by the EPA, OSHA, and the Department of Transportation. Additionally, we include the following within our hoarding cleaning services:
Decontamination: Our technicians remove any and all biohazard materials from the home in a safe manner and decontaminate the area to ensure a healthy living space.
Deodorization: Our technicians remove strong odors by using powerful deodorizers.
Proper Disposal: Our technicians transport biohazard materials for safe disposal at a licensed medical waste facility.
If you know anyone who struggles with hoarding, it's important to get them help but only on their terms. As hoarded items accumulate, the home becomes more dangerous. Call ServiceMaster Fire and Water Restoration at (303) 800-3404 for more information about the hoarding cleaning services that we provide in Wheat Ridge, CO. With our help, we will thoroughly clean and restore homes affected by hoarding.
---
Recent Reviews
---
Review by Tjty James
Disaster Restoration
Rating

"Cassie and her crews were incredible. She truly made me feel like the patient who finally meets the doctor who can cure his or her ailment. She was prompt, knowledgeable, friendly and professional. Servicemaster is very fortunate to have such a wonderful employee."
---
Review by Courtney Clark
Disaster Restoration
Rating

"Super professional and on time. Recommend them to anyone."
---
Review by Joseph Steffens
Disaster Restoration
Rating

"Was moving out of my home and called ServiceMaster to clean our carpets. They did an amazing job and their technician was very detailed and a true expert! Would highly recommend this company."
---
See All Reviews