RestorationMaster
Water is everywhere in our surroundings but when excessive water or moisture finds its way into a home or building, the results can be disastrous.  Heavy rain, flooding, leaking pipes and fixtures, and sewage backups are common causes of water damage and if the proper actions are not taken, the water will spread to cause even more damage and increase the risk of mold.  RestorationMaster provides water damage restoration services to remove water from homes and buildings in Washington, DC as well as restore and repair the damage.  Our quick response will help us limit the damage to save you time and money on the restoration.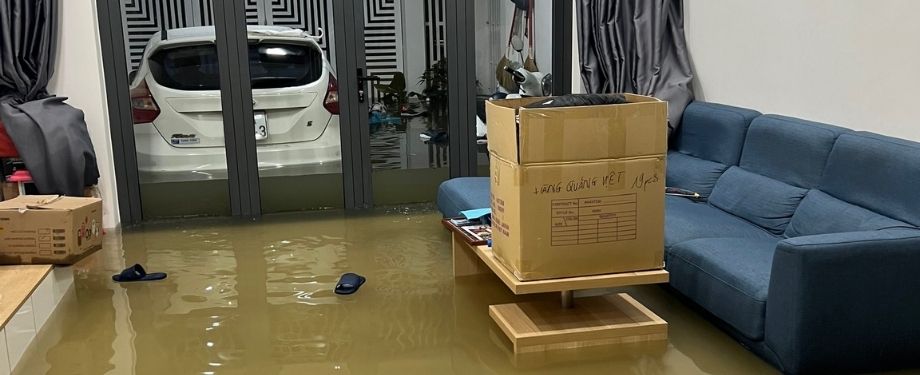 Flood Damage Restoration in Washington, DC
Our technicians understand the principles of effective water damage cleanup and we have advanced cleaning equipment and products that help us remove water and moisture and provide repair services.  Wood, insulation, and other building materials absorb water, allowing it to spread which is why you should call for water damage restoration as soon as you notice the damage.  We react quickly to help limit the spread of the damage and our advanced drying equipment will remove excess water and moisture.  Our water damage restoration services include the following steps:
Removal of all excess water and moisture
Complete drying and dehumidification
Cleaning and restoration of structural elements, furnishings, and personal content
Disinfection of the damaged areas
Deodorization
Reach RestorationMaster anytime 24/7 at (202) 952-3660 for Water Damage Restoration Services for Washington, DC, and the surrounding areas.
Water Damage Drying and Restoration Process in Washington, DC
The technicians of RestorationMaster have the experience and IICRC certification to assess water damage, mitigate the damage, and restore your home or building once the excess water is removed.  Our drying equipment is among the best in the industry and includes axial fans, large desiccant and refrigerant dehumidifiers, and turbo dryers to help the drying process by generating airflow throughout the building.  If we discover mold growth, we can provide remediation services to remove it.  You can expect the following steps from our water damage drying and restoration process:
Complete assessment of the extent of the water damage
Removal of water and moisture using our advanced drying equipment
Sewage backup cleaning if necessary
Contact RestorationMaster for Water Damage Restoration Services in Washington, DC
Water damage is a problem that will keep spreading and lead to additional problems such as mold growth.  Do not hesitate to contact RestorationMaster if your home or business in Washington, DC is experiencing water damage to help limit the damage and start the restoration process. 
Our phone lines are open 24 hours a day at (202) 952-3660 to respond to your emergencies.
---
Related Services in Water Damage Restoration: