703-596-3171
Water is the source of the most property damage as flooding, rain, leaks, humidity, burst pipes, and overflows can lead to water damage in a home or building. What makes excess water a serious problem is that it can quickly get absorbed in porous building materials which leads to structural damage and increases the risk of mold growth. ServiceMaster NCR provides water damage restoration services in McLean, VA to extract excess water and moisture and clean up the damage. We use advanced equipment to ensure that all moisture has been completely removed to help prevent the damage from spreading or leading to mold growth.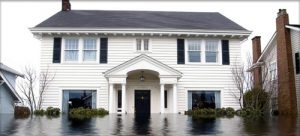 Water damage can be very troublesome in a home or building. You can help prevent structural damage and mold growth by calling our professionals immediately to contain the damage and provide effective dehumidification. Common building materials such as drywall, insulation, flooring, and woodwork absorb moisture which allows it to spread through the building and cause devastating structural damage. The excess water also creates conditions for mold growth which can cause even further damage on top of negative health effects. We will immediately stop the spread of the moisture and dry the home with the following steps:
Thorough removal of standing water and excess moisture
Total drying and dehumidification
Cleaning and restoration of damaged furnishings, structures, and personal content
Sanitization of the affected areas
Mold remediation
Deodorization
Water Damage Cleanup Process
Our technicians are highly experienced and IICRC certified to provide complete water damage restoration including full assessment, mitigation, extraction and drying, and complete cleanup. Our advanced drying equipment includes refrigerant dehumidifiers, axial fans, and turbo dryers to ensure that the area is completely dried out. If you experience mold growth as part of the water damage, we can provide complete mold remediation services. The drying and dehumidification process includes the following steps:
Complete inspection of the water and moisture to determine how far it has spread.
Water extraction and drying using advanced equipment
Cleanup and decontamination of biohazard materials such as mold and sewage.
If you experience water damage in your home or building, it is imperative to call for water damage restoration as soon as possible. Our technicians will immediately stop the water from spreading to help prevent excessive damage or mold growth. You can reach us 24 hours a day at 703-596-3171 to respond to water damage emergencies in McLean, VA.
April 6, 2019
Edward Prokop
ALEXANDRIA, VA
March 16, 2019
Julio Melgar Cruz
Woodbridge, VA
February 12, 2019
Aaron Bauknight
Upper Marlboro, MD
They responded quickly and came on the day they said they would come. I was comfortable enough with the company to leave a key as I would be out of town while they performed the work. I was pleased that when I returned, the work was clean. I called the office becuase there were two electronic items they moved becuase of the water damage. I couldn't find them, so Icalled and they told me exactly where those items were located and gave me a full report on the repairs.