703-596-3171
Mold is a difficult problem to have because it is nearly impossible to remove without the right equipment and it can cause property damage and health issues. If mold growth is ignored, it will only spread further throughout the home or building and cause permanent damage to the affected surfaces. Mold must be removed by a professional with the proper certification and equipment. ServiceMaster NCR provides mold removal services to contain and remove mold from homes and businesses. We use effective and non-invasive mold removal methods and testing to provide mold removal at a reasonable cost.
ServiceMaster Mold Removal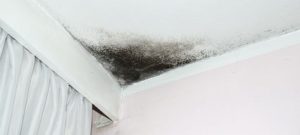 Mold only grows in an environment that can provide it with a food source and moisture source which makes it likely if there has recently been water damage. Cellulose, the most common food source for mold, is an organic substance found in a variety of building materials. As the mold slowly devours these affected surfaces, the damage can become permanent. Mold growth is also a threat to your health as exposure to the spores can trigger allergies or more serious problems like respiratory infections. Our certified technicians are ready to handle even the biggest mold contaminations with our innovative mold removal methods and equipment. We will uncover the full extent of the mold growth using our InstaScope testing system and we use personal protective equipment (PPE) to keep ourselves protected.
The mold removal services from ServiceMaster NCR include these steps:
Total assessment of the mold growth
Environmental engineering controls
Restorative drying
Microbial remediation
Content pack-out and storage
Mold Damage Tips
Water damage or excess moisture is usually the reason for mold growth in a home or building. Mold cannot thrive without moisture which makes controlling the level of moisture in your home the most effective way to prevent mold growth. Inspect the surfaces in your home for any moisture or condensation and remove it right away before it can cause damage or mold growth. If you encounter light mold growth, you can remove it with a mild detergent and water solution. Addressing the source of the moisture is important or the problem will continue to occur.
The possible health effects caused by mold exposure should be a major concern. The presence of mold can trigger allergic reactions including coughing, nasal congestion, and skin irritation and in severe cases, it could trigger asthma or respiratory infections as well. You must act with caution if your home or building has sustained water damage because it is possible for any water damage building (WDB) to be affected by dangerous contaminants including volatile organic compounds (VOCs), bacteria, mycobacteria, fungus, and actinomycetes that can affect your health.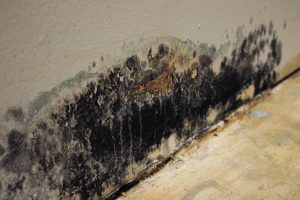 Mold removal is one of the most dangerous restoration jobs if you are not properly trained or equipped. It is very important to let trained professionals handle mold removal if it covers a significant area. ServiceMaster NCR is an industry leader in mold removal and we use innovative techniques and highly accurate testing equipment to make sure that all mold growth is uncovered and removed. Call us as soon as you notice a mold problem in your home or business in McLean, VA.
InstaScope Testing and Trifect Mold Removal
Our mold removal services consist of accurate testing and cost effective mold removal using the InstaScope testing system and innovative Trifect mold removal method. Mold removal used to involve the removal of drywall to find hidden mold which increased the amount of labor and overall cost. With the combination of the InstaScope testing system and Trifect mold removal method, we can effectively remove all mold growth without removing any drywall and keep the cost at a reasonable level.
The mold removal process begins with testing of the air outside the home or building using the InstaScope testing system. We use this measurement as the baseline measurement. We then test each room and compare our results to the baseline measurement to determine which areas have mold. After the testing is complete, we begin the Trifect mold removal method which is done in these steps:
Surface Application: We treat surfaces with visible mold growth by applying a proprietary topical solution.
MAG 50: Submicron aerosol decontamination is done to remove all mold growth including hidden mold.
InstaScope Verification: We do another round of testing after the mold removal process is finished to make sure all mold has been removed.
Mold growth is an issue that must be dealt with immediately so call ServiceMaster NCR right away if there is mold in your home or business in McLean, VA. We provide highly effective and cost efficient mold removal services with our innovative method and testing system. You can reach us anytime at 703-596-3171 for more about our mold removal services.
We also provide mold removal services for:
Alexandria, VA
Washington DC
Reston VA
Arlington VA
Falls Church VA
Springfield VA
Bethesda, MD
June 21, 2019
Padmalatha Podila
Aldie, VA
June 5, 2019
Sarah Marcell
Beltsville, MD
This team was fantastic. Johnny came and set everything up, he was in time, diligent, friendly and professional. Dennis came to test and remove he equipment, he was great to talk with, professional, polite and kind to my children and dog. He worked quickly but thoroughly and was very efficient and clear with his findings. He explained everything in the process and was very experienced in what he does.