703-596-3171
The sight of mold can be demoralizing for a homeowner as it can cause several problems from serious property damage to health effects from exposure including allergic reactions and infection. Mold spores exist naturally in the air and they can trigger mold growth in areas in which they find a moisture source and a food source. ServiceMaster NCR provides mold removal services to accurately test for and remove mold from homes and businesses in Falls Church, VA. Our innovative mold removal services include InstaScope testing and Trifect mold remediation to get the job done effectively with a cost efficient and non-invasive process.
Mold Removal by ServiceMaster NCR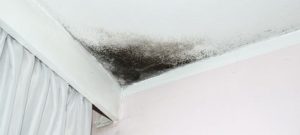 Mold needs a moisture source and organic food source to thrive which is why it is likely to occur after sustaining water damage, and it commonly uses cellulose as a food source which is a substance in wood, drywall, and other building materials. It is possible for mold to cause irreversible damage to the affected surfaces and it is also a constant threat to spread to unaffected areas by dispersing its spores. The health problems associated with mold are caused by exposure to the spores which can lead to a range of allergic reactions as well as more serious respiratory issues.
We have received the highest level of training and use state-of-the-art methods and equipment to provide thorough mold removal services for commercial and residential settings. Our testing equipment can accurately locate all hidden mold and we keep ourselves protected in the process by using effective personal protective equipment (PPE). Each mold removal case is unique but involves the following basic steps:
Total assessment of the mold growth including hidden mold
Environmental engineering controls
Restorative drying
Microbial remediation
Content cleaning and pack-out
Mold Damage Tips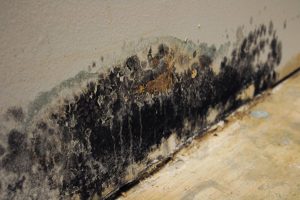 Mold is a common effect of water damage or excess moisture because it needs moisture to form and survive. It is important to keep the moisture and humidity in your home at an acceptable level because this is the most effective way to prevent mold. Look for wet areas of your home that may be affected by moisture or condensation and wipe away the excess moisture. You can clean light mold growth with water and a mild detergent but you should call a professional if it covers a significant area. After cleaning up the moisture, try to locate and fix the source to prevent future issues.
The most dangerous aspect of mold is the potential health effects that are triggered by exposure to the mold spores. The allergic reactions commonly caused by mold exposure include coughing, itchy eyes or throat, skin irritation, and nasal congestion and more serious symptoms such as trouble breathing or respiratory infections can occur with prolonged exposure. You must be aware of the potential health effects if you have experienced any type of water damage because the World Health Organization states that any water damaged building (WDB) is at risk for contamination from fungi, bacteria, volatile organic compounds (VOCs), mycobacteria, actinomycetes, and other hazardous toxins.
Mold removal is best left to the professionals because they can effectively contain the mold growth as they work and minimize the risk of negative health effects. Our technicians at ServiceMaster NCR provide expert mold removal with our non-intrusive Trifect mold remediation method and we provide highly accurate testing to ensure that every bit of mold is removed. Make sure you call us immediately so your mold problem doesn't spread and get worse.
InstaScope Testing and Trifect Mold Removal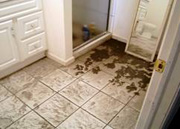 ServiceMaster NCR has recently adopted a new method of mold removal that involves accurate testing and innovative remediation that is less invasive and more cost effective than previous mold removal methods. The InstaScope testing system allows us to detect elevated mold levels to find hidden mold and the Trifect mold removal method is done without removing any drywall. These new methods are effective for thoroughly removing mold and generally cost about half as much as traditional mold removal.
The InstaScope testing system is used to get a baseline measurement of the airborne mold level outside which is used to help determine which areas of the home or building have elevated levels as we test each room. This testing process helps us locate all mold growth including hidden mold. We then provide complete mold removal with our Trifect removal method which consists of the following steps:
Surface Application: All surfaces and objects with visible mold are treated with a proprietary solution.
MAG 50: Visible and hidden mold growth is removed with submicron aerosol contamination.
InstaScope Verification: We use the InstaScope testing system to test your home or building again and make sure the mold has been effectively removed.
There are so many ways mold can cause problems from property damage to health problems and ignoring it will only allow it to spread and become worse. Make sure you act immediately if you find mold in your home or building in Falls Church, VA and contact ServiceMaster NCR for mold removal services using our innovative methods. You can call us at (703) 596-3171, 24 hours a day.
We also provide mold removal services for:
Alexandria, VA
Washington DC
Reston VA
Arlington VA
Springfield VA
Mclean VA
Bethesda, MD
April 18, 2020
D'mario Headen-Vance
WASHINGTON, DC
April 11, 2020
Zelda Cook
Gainesville, VA