Washington, D.C. – Flood Hazards and Flood Safety
Washington, D.C. is no stranger to flooding – from the Great Flood of 1889 to the Federal Triangle Flash Flood of 2006, the area around the nation's capital has always faced challenges from rising waters on the Potomac River, and tropical storms in the Atlantic, as well as excessive rainfall and rapid snowmelt.
If you live or work in the Washington, D.C. area, learn what to do before, during, and after a flood.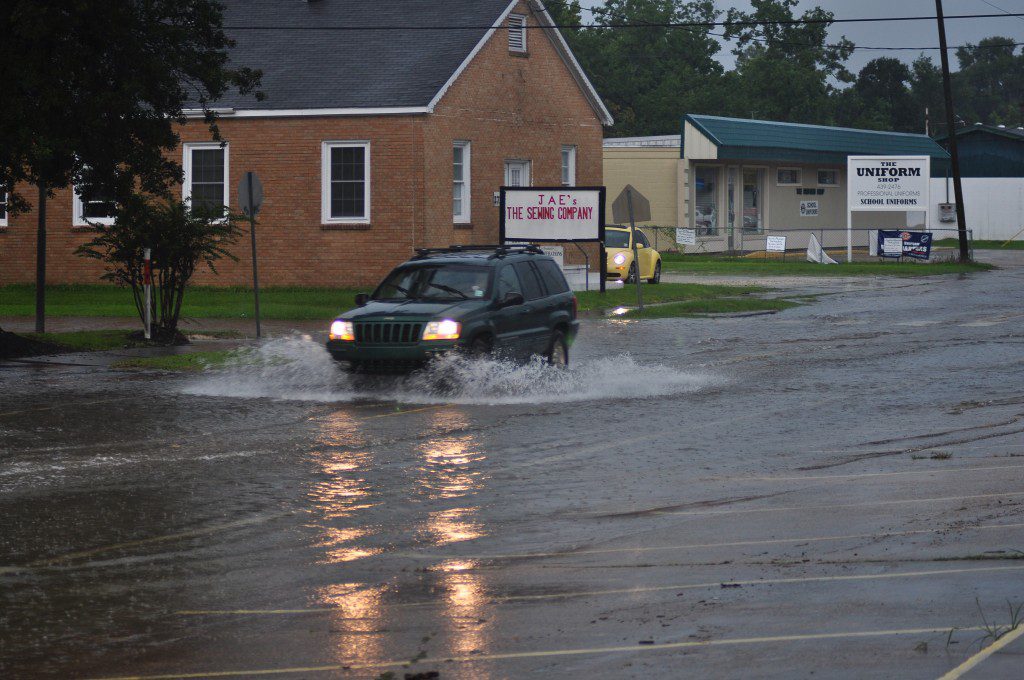 Before a Flood – Be Prepared
Preparedness is your best tool for staying safe and keeping your property damage to a minimum during a flood. Follow these simple steps and you will be prepared to handle whatever the weather throws your way.
Understand the difference between a flood watch and a flood warning.
A flood watch simply means that conditions are favorable for flooding to occur. This is a good time to check your emergency kit and prepare any essentials you will need to take with you in case of an evacuation, such as clothing, medications, and pet food.A flood warning means that flooding is occurring or about to occur. Pay close attention to weather reports and emergency personnel.
Put together an emergency kit.
Have 3 days' supply of food, bottled water, medications, and pet food available in case you are trapped in your home. Include a battery-operated weather radio, extra batteries, flashlights, and a first aid kit as well.
Prepare your home.
Fill sandbags, if you have time. They can help prevent floodwater from entering your home or business. Hire a plumber and an electrician to perform a flood inspection on your home. They will check your sump pump, drains, circuit breakers, and fuses to ensure that they are in good working order.

Don't wait for an evacuation order. If flooding is imminent, leave for higher ground. If you wait for the evacuation order, you may get stuck in traffic and be unable to get out of the storm area in time. Watch official weather reports and use your best judgment.
During a Flood – Be Careful
A flood situation is an emergency requiring care and attention to detail to avoid injury or death.
Get to higher ground.
If you can, leave the flooded area for higher ground. If the roads are flooded out, make your way to the roof of the building and call 911 from your cell phone.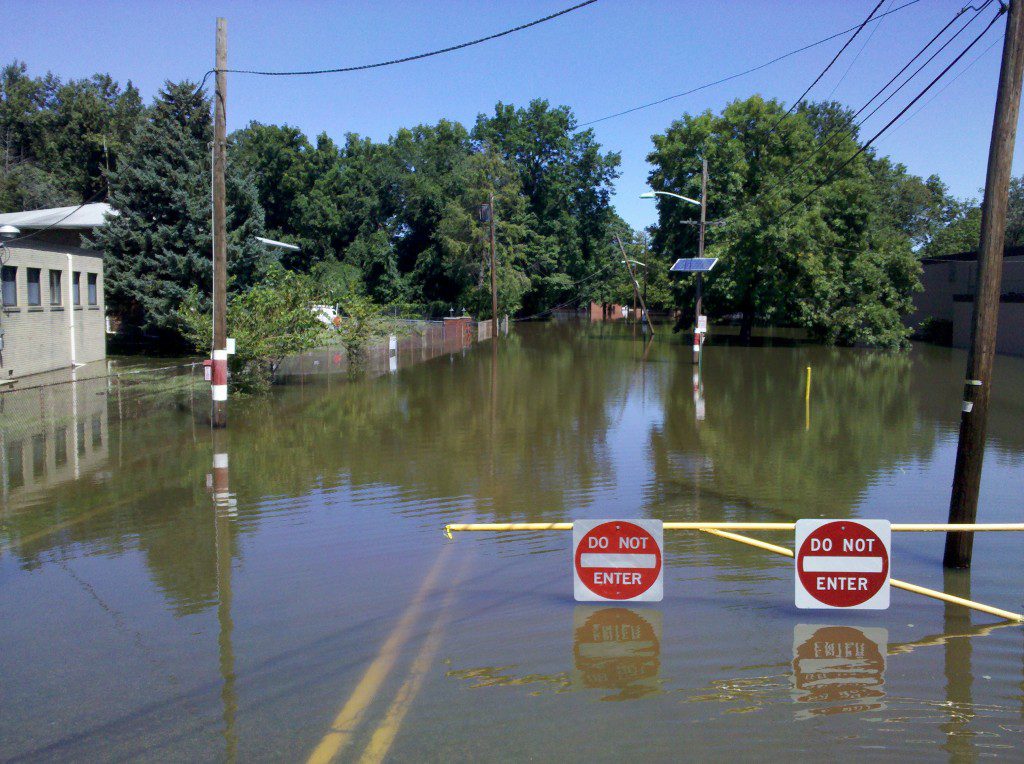 Avoid floodwaters.
Even if an area doesn't look too deep, avoid it. It only takes 6 inches of running water to cause you to loose your footing. 12 to 18 inches can float and carry away even the largest vehicles.
Drowning isn't the only hazard to worry about. Floodwaters are often contaminated by raw sewage and chemical runoff.
Avoid electricity.
Downed power lines and submerged outlets can electrify a large body of water. If you aren't positive that the power has been disconnected, do not enter an area with potentially electrified water.
After a Flood – Be Patient

After the storm dies down, your first thoughts will be on getting life back to normal, but in some cases you'll need to be patient a little while longer.
Wait for the all clear.
Do not enter a flood-damaged building until emergency personnel give you the all clear. Water can weaken structural supports and contribute to hidden mold growth.
Avoid disaster areas.
As much as you might like to return to your neighborhood to survey the damage or assist in recovery efforts, stay away until emergency crews open the roads.
Contact a restoration professional.
As soon as you can return to your home or business, contact your insurance agent and a qualified water damage restoration professional. Service Master National Capital Restoration provides 24-hour, 7 day a week emergency flood response service performed by highly trained technicians.