Property Damage Reconstruction – FAQ
When your home or business suffers property damage, the harm can be done by various sources: water, mold, fires, storms, and other natural disasters. Each cause comes with its own hazards and can result in varying degrees of harm. Some damage sources can even pose health hazards.
Refer to the following frequently asked questions to learn more about how different types of damage can affect your property, how such damage will be addressed, and what the reconstruction process includes.
---
Water Damage
How long until my property is dry?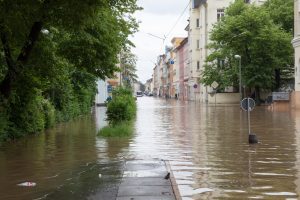 Various things must be factored when figuring out a drying time. These factors include the water source, how long water has been standing, location, damaged building materials, weather, and time until restoration services have begun.
How will my property be dried?
Water damage professionals use high velocity air movers and dehumidifiers to remove water and excess moisture from your property. By using such equipment, they are able to remove water that has been absorbed by baseboards, drywall, subflooring, and more. Additionally, these make for a more efficient drying process and help protect your property.
Should I move out during the drying process?
While your insurance representative can offer guidance regarding such a situation, moving out of your property is ultimately up to you. With the equipment that needs to be installed and the noise they create, you may decide it is best for you and your family to find temporary housing to ensure everyone's safety.
Will my damaged flooring and furniture need to be replaced?
Hardwood flooring: Hardwood floors can buckle and become distorted when damaged by water. In such a case, professionals use dehumidifiers and specialized drying techniques to efficiently dry the flooring and help restore their original shape. However, the drying process can take three weeks or longer, and the amount of damage done will play a key role in determining whether the hardwood is salvageable. You should work with your insurance adjuster to determine whether the flooring needs to replaced or refinished.
Carpeting: Often times, carpeting cannot be restored because the damage makes it ineffective. It may no longer adhere to the floor, become delaminated (the carpet fiber is separated from the backing), be permanently stained, or be contaminated by sewage.
Furniture: All damaged furniture will be assessed but must be thoroughly dried first. After the drying process, we determine whether we can salvage the furniture. Anything that's non-salvageable is documented, and anything that's to be discarded requires a customer release form.
Why does it smell?
Strange odors are common during the drying process, and these smells can be heightened because of an increase in heat or humidity. These odors should not be confused with the musty odor that mold gives off. The smells will fade as the drying process goes on, and deodorizers will be used to remove the smells, too.
---
Mold Damage
What is mold?
Mold is a type of fungus that is natural to our environment and a necessity for our ecosystem. Mold spores naturally float through the air around us inside and outside. But mold's essential status pertains to the outdoors, and the fungus can be hazardous and unsanitary if there's too much of it indoors.
How does mold grow?
While there are always mold spores in the air, mold simply needs a humid environment and a food source. That said, mold growth is triggered by warm temperatures and excessive moisture. In addition to dirt, leaves, and paper, mold can use various building materials as a food source. This makes it easy for mold to grow in homes as long as the environment is right. Furthermore, be aware of damp areas in your property, as they can be sites for mold growth.
Why is mold harmful?
Mold can cause heath concerns like allergic reactions and breathing problems, making its presence harmful to your health. It can also jeopardize the structural integrity of your property, because it uses building materials as a food source. As such, the more mold that there is, the more the mold eats away at the building material.
How do I know if I have mold on my property?
Pay attention to areas with leaks or water damage, as such damage can easily lead to mold growth. Look out for fuzzy or slimy patches that are green or black. However, mold is known to appear in various colors including brown, gray, yellow, and more. Mold also gives off a musty odor, so finding such a smell may indicate mold growth.
Why does mold need to be removed by professionals?
While there are some home remedies that can eliminate mold, professionals have been trained to contain mold to prevent it from spreading further. Professionals also have the proper equipment and cleaning solutions to effectively remove the fungus and prevent it from returning. Do-it-yourself techniques do not necessarily prevent the mold from coming back. Additionally, by having professionals tend to the mold, you lessen your risk of the health-related effects it can have.
More Info: Situations to Avoid DIY Mold Removal
Some mold is deemed more harmful than other species of mold. Should I identify the mold?
While there are some types of mold than are more harmful than others, all mold needs to be removed regardless of how hazardous it is. Because of this, it isn't essential to identify the species.
More Info: Black Mold Removal: DIY or Hire a Pro?
---
Fire Damage
How long until my property is restored?
The length of the restoration process depends on various factors, including how much damage your property has suffered. There are also a lot of services within fire damage restoration, so it is difficult to say how long restoration takes. It varies, so you should consult a professional technician to get an estimate on what the duration of the restoration process will be.
Should I move out during the restoration process?
Sometimes the damage will be so severe that you have no other choice but to have a temporary residence. Otherwise, whether you should move out during fire damage restoration is your choice. Given the noise, equipment, odors, and other factors that are involved when fire damage restoration is ongoing on a property, you and your family may be more comfortable or feel safer getting a temporary residence.
Can I do cleaning on my own?
Although there are do-it-yourself methods you can do to clean your property following a fire, it is recommended that you leave cleaning to the professionals. This is because they will use the proper equipment and cleaning solutions on your property and belongings to restore them. Home remedies may not be sufficient and could even ruin your content.
More Info: Fire Damage Costs – How to Tackle Fire Damage to Save Money
What happens to my belongings during the restoration process?
You are advised to keep/take certain items with you, such as cash, checkbooks, and personal documents. As for anything that hasn't been damaged and doesn't need to be restored, it may be in your best interest to have them stored elsewhere to make room for restoration or construction services and to prevent them from getting ruined. Often times, restoration companies can help with this.
Fire Safety – What to Do After a Fire – ServiceMaster Restore Video:
---
Reconstruction Services
How long is the reconstruction process?
With the amount of variables to consider, including the amount of reconstruction needed, it is difficult to say how long reconstruction  services take. Your best bet is to consult the project manager in charge of reconstruction services for your property and ask for a timetable and estimated date for completion.
Will I need to be at home throughout the reconstruction process?
You do not need to be home all the time when reconstruction services are happening. Those working on your property can be trusted to continue with the reconstruction process even when you're away at work or wherever else you need to be.
Do I need to temporarily store my contents elsewhere?
Whether you need to temporarily move your belongings to a temporary location depends on the work that's being done. Otherwise, if your belongings remain on your property, they will be protected during the reconstruction process.
More Info: Content Cleaning Services
Will I need to get a permit?
If a permit is required, the project manager can get the necessary permits for you.
What do you mean by "pre-loss condition"?
Pre-loss condition means the state your property was in prior to the damage it suffered. This is the condition your property will be restored to once the restoration process is complete. Furthermore, any damage that already existed before the latest loss is not covered by this reconstruction. However, companies can make additional repairs, but it's considered non-insured work.
What does "non-insured work" mean?
Non-insured work includes any repairs and other work that isn't covered in your latest loss. This work is in addition to the work that must be done to restore your property to its pre-loss condition, meaning it also costs extra.
What is a by-law upgrade?
A by-law upgrade is an upgrade that has to be made in order for your property to meet legal building codes. Such an upgrade has to be made when your property's pre-loss condition doesn't meet legal building codes. This might be recognized by your insurance company, but you should check with your insurance adjuster.
---
Professional Property Reconstruction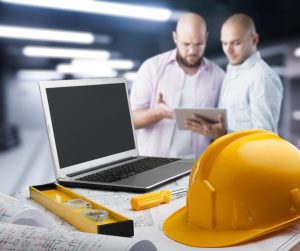 No matter what has sourced the property damage, though, it is important to seek help from professional reconstruction services so that your property can be restored to a pristine condition. This is especially the case when storms cause harm.
Storm damage can include damage by water, fire, mold, and more depending on how severe the storm was and what kind of storm it was. Winds can knock over electrical lines and jeopardize buildings structures, heavy rain and flooding can affect homes, and mold can develop as a result of water and moisture. It can be rather overwhelming to deal with such an amount of damage, but with professional storm damage services, that burden can be eased.
Professional storm damage restoration services can cover all damage that your property has suffered as a result of a storm. Professionals can extract water from your home or building and thoroughly dry out the property. They can also address and remove any mold growth while also preventing the fungus from returning. In addition, professionals will make structural repairs on your property and remove debris from the storm.
Knowing this, don't hesitate to seek professional help for your property in the aftermath of a storm. The quicker you act to get help, the greater chance your property has at being saved.