How to Prevent Mold in the Bathroom
No matter how much you clean, it can seem almost impossible to prevent mold in the bathroom. But because there is constantly moisture in this area after taking showers, it makes sense why the fungus would constantly grow here. On the other hand, there are steps you can take to deter it from growing, simply just by removing the moisture.
Here are some tips on how to prevent mold in the bathroom:
Keep a squeegee near the bathtub and use it to remove the condensation from the walls. This will take care of 75% of the moisture.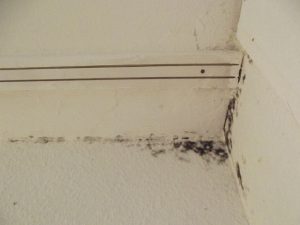 Turn on the bathroom fan as soon as you are done taking a shower or bath. Allow it to run for 30 minutes afterwards to remove all remaining moisture.
Waterproof any grout lines with a standard sealer.
Keep the overall humidity set below 50%; consider using a dehumidifier or air conditioner
Remove soap and shampoo bottles from the shower as they prevent excellent places for mold to hide.
Replace/wash your shower curtain on a regular basis. Consider getting one that is mold-resistant.
Frequently wash bathroom rugs.
How to Remove Mold in the Bathroom
If you have any mold that is currently growing on the floors or walls, here is what you can do to remove it:
Remove any caulking or sealant affected by mold growth.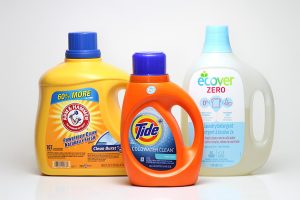 Open windows to bathroom or surrounding rooms to ventilate the smell from the chemicals.
Combine a mixture of detergent and water.
Thoroughly scrub the affected area.
Allow the surface to dry completely when done.
If the mold still remains:
Combine a mixture of 10% bleach and 90% water
Pour it into a spray bottle and spray it on the affected area without scrubbing it.
Allow it to sit for 10-12 minutes, rinse it thoroughly, and let it dry.
If the mold still remains, go ahead and call a mold remediation professional. The technicians will use advanced products that will effectively remove the mold at its source without causing additional damage to the building material. They can also inspect the area to identify additional at-risk building materials.
Common Causes of Mold in the Bathroom
Lingering moisture from showers and baths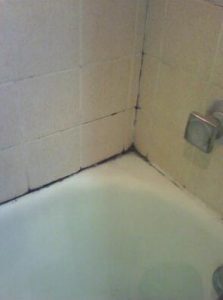 Plumbing problems, including leaking sinks, toilets, and pipes
Water damaged building materials and contents, including wood flooring, carpeting, rugs, and other fabrics
To prevent mold in the bathroom, ensure that all plumbing work is in good condition and that there is no lingering moisture in any part of the property.
How to Find Mold in the Bathroom
While many types of mold are visible, others are hidden, such as behind the wall, under the sink, and even in cabinets. Here are some ways to find hidden mold:
1.Notice signs of allergies, including watery eyes, coughing, heightened asthma issues, etc.
2.Inspect hidden areas, including:
Behind walls
In cabinets
Under flooring
Around air vents
Basements and crawlspaces under the bathrooms
Behind the bathroom door
At any time you find hidden mold that covers an area larger than 10 square feet, don't hesitate to call a professional mold removal company. An area this large must be handled with professionals equipment and products in order to be restored safely and properly.
ServiceMaster: Mold Remediation Professionals
When searching for professional mold remediation services, the technicians of ServiceMaster Restore are licensed and certified. They each have years of experience when it comes to removing all parts of the fungus. They can also work with your insurance company during the claims process, if needed.
No matter the location of the mold or how far it has spread, these professionals can handle the job on both residential and commercial properties. But it is important that they be called as soon as the mold is found because the damage will continue to spread, affecting new materials, not to mention threaten the health and safety of everyone on the property. Don't hesitate to give them a call for a free estimate!