Flood Damage Cleanup
Flood Damage Cleanup – Do it Yourself or Hire a Professional?
Restoring your home or business after a flood is a difficult job. Depending on the severity of the flood, you may have to deal with structural damage, electrical damage, and potential health hazards. Before you begin dealing with flood cleanup, ask yourself these questions: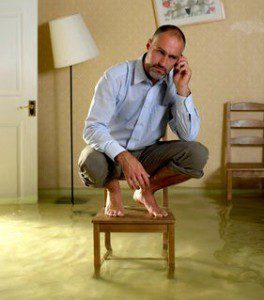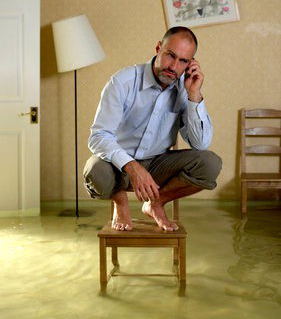 Time is crucial factor in a flood damage restoration project. The longer your belongings stay in water, the worse the damage will be. Any area that is not dried thoroughly within 24 hours may have long-term mold problems. Can you afford to take several days or weeks off work to clean contaminated water and mud out your home? Once the water is removed, your belongings must be dried and restored. If you hire a professional flood restoration company, you can focus on getting your personal life back to normal faster as the flood damage in your home will be  taken care of.
Do you have the expertise?
Flood damage cleanup is a multi-stage process. First, the floodwater must be pumped out and the area thoroughly dried. During this process, you will need to mitigate safety concerns due to the weakened structure of your home. There will also be health hazards as you will have to deal with bacteria and mold. You will have to decide which of your possessions can be saved and what must be thrown away. Only then can you begin the actual flood repair work to make your home livable again.
Do you want to do the work?
Flood damage cleanup is dirty, often hazardous work. After the flood incident is over, do you want to face the job of cleaning contaminated water and mud out of your home, then sort through your possessions to see what can be saved? The emotional impact of flood cleanup can be significant, and can interfere with other aspects of your life. Hiring a professional to do flood damage restoration is an investment in your mental and emotional health.
Finding a reliable, qualified flood restoration company doesn't have to be complicated. Visit RestorationMasterFinder.com to find a professional flood damage cleanup company near you.