9 Summer Cleaning Tips and the Cost of Carpet Cleaning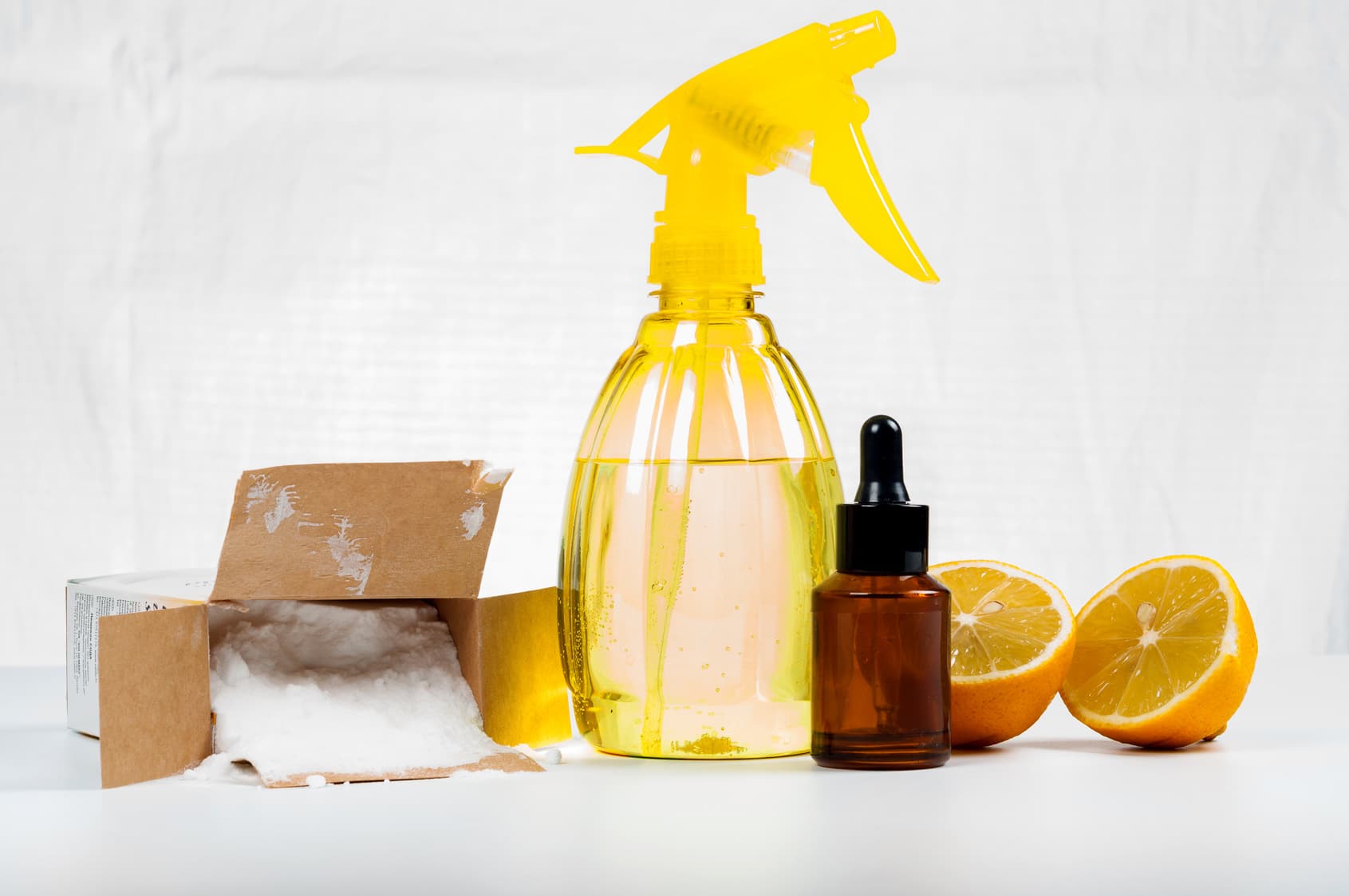 Summertime; it's action-packed and full of things to do. Everything from kids being home, vacations, and sports games, it's hard to take a step back and just enjoy the season. If you think about cleaning the house, it sure is easy to forget. But as everything turns hectic this time of year, messes will only become bigger. Everything from melted ice cream to sangria stains on the carpet, cleaning the home becomes crucial.
Thankfully, there are some quick summer cleaning tips that won't take too much time so you can get back to the hustle and bustle. The cleaning products used in these methods are also natural, so you don't have to worry about anyone getting sick or polluting the environment.
1. Deodorize the Trash with Baking Soda
Baking soda is great for absorbing strong odors, especially those coming from the garbage. Just sprinkle some in the bottom of the can and boom, you're done. If you have trash cans sitting in the hot sun at a barbecue, you'll definitely notice the difference with this natural ingredient.
If you're using garbage bags, you can also wad up old newspaper and put it in the bottom of the bag to absorb the odor.
2. Cleaning Your Blinds with a Sock
Who uses socks in the summertime? It's flip flop and sandal season. But instead of throwing away old pairs of socks, you can use them to clean off the dust and debris that's been building up on your blinds over the winter (or years).
Mix equal parts of water and vinegar in a bowl, dip the sock in, and run it over the blinds. Then use the other sock to dry them off.
3. Use Essential Oils in the Bathroom
Kids and guests are going in and out of the bathroom all the time, and you'll notice the difference from the bathroom being used more often. To combat nasty smells, you can use essential oils to add them into the core of a toilet paper roll. You'll notice that the smell will be released after every time you use the bathroom.
4. Get Rid of Chair Stains with Rubbing Alcohol
Many modern chairs are made of microfiber upholstery that looks nice but will make you think you need to throw it away if you get a stain on them. But if you just spray the stain with rubbing alcohol and wipe it off with a clean sponge, the stain magically disappears.
If you're worried the alcohol will stain your fabric, you can use a mixture of one-part dishwashing soap and 2 parts of hydrogen peroxide to get it off. Just spray it, rub it in, let it sit, and wash it out.
5. Wipe Out Water Rings with a Blow Dryer
If you have kids, you'll have water rings. There's no getting around it, even with coasters. But if you hold a blow dryer on high close to the ring, it disappears! If you're afraid it will fade the wood, rub some olive oil into the area and it will recondition the wood.
6. Dust Off Books with Homemade Dust Shields
If you like to read and have a lot of books, you're no stranger to the amount of dust they collect. But there's a way to prevent this from happening by creating linen dust shields. To make them, measure the distance from the shelf above to the top of the shortest book as well as the length of the shelf.
Add 1 inch to all sides, cut the material, and hem the bottom sides by 1 inch. Then sew 1 inch wide of twill tape to the top and edge and fasten it to the underside of each shelf every 6 inches. Voila! You have your homemade dust shields.
7. Use a Lemon to Clean Your Microwave
With all that dried up sauce and butter stains caked to the interior sides of the microwave; it can take a while to scrub them off. But if you slice a lemon into a bowl of water and stick it in the microwave for 3 minutes, let it sit for another 3 minutes, the stains will be much easier to scrape off.
If you have a stubborn odor, add white vinegar to a bowl and leave it in the microwave with the door shut for 1 hour. You'll notice the difference right away.
8. Get Rid of Things You Don't Need
Going through each room all at once can eat up hours of your time – it's just not a resource you have during the summer. But doing 1 room at a time, you can sort through and create piles of items to be thrown out or donated. With less clutter, it's harder for the place to get messy, right?
9. Get the Carpets Cleaned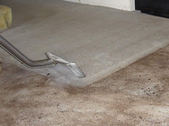 Carpets are the main furnishing in most homes, and with all the foot traffic they get on a daily basis, they are quick to take on a lot of friction, dirt, and debris. Regular vacuuming can help to remove most of the dirt, but it won't be able to reach deep within the fibers. Over time, the carpet will start to become worn-down and deteriorate even faster.
With a professional carpet cleaning service, the look of your carpets will become restored, even extending the lifespan of the furnishing. Most companies will use the hot water extraction method, in which a warm water solution is applied within the fibers and extracted back out along with the embedded dirt and debris. It's generally recommended to have this service done every 6-12 months, but homes with pets and frequent foot traffic may need them more often.
Cost of Carpet Cleaning
The cost of carpet cleaning will vary with each company, but most charge based on the square footage of your home. The estimates will usually range between $80 and $130 for a cleaning that covers 200 – 400 square feet. For 1,000 to 1,500 square foot homes, you can expect between $200 and $300. Keep in mind that these are rough estimates – it's highly recommended to call the company specifically to get an estimate over the phone.
Happy cleaning!