Safe Uses for Bleach
Homeowners are quick to believe that bleach is an effective cleaning solution. The scent of bleach in a room falsely indicates its cleanliness. However, bleach is a disinfectant—not a cleaning solution. Keeping this in mind, homeowners should consider the safe uses for bleach.
Since bleach is strictly a disinfectant, any surface to which it is applied must be cleaned prior to disinfecting. Clean with soap and water or a detergent. Be aware that cleaning solutions eliminate dirt but do not kill germs; disinfectants, like bleach, kill germs but fail to clean.
What is Bleach?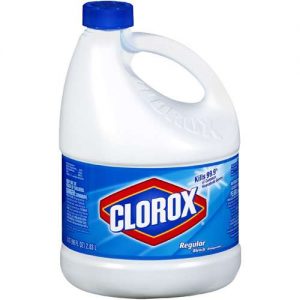 Sodium hypochlorite diluted with water produces chlorine bleach. Household laundry bleach, for instance, contains 5.25 percent (regular strength) or 6 percent (ultra-strength) sodium hypochlorite. The diluted solution is used as a safe surface disinfectant and helps to prevent the spread of infections.
Is bleach safe?
Chlorine bleach has been approved as a disinfectant by the US Environmental Protection Agency (EPA). The US Department of Agriculture has also deemed chlorine bleach safe in food production. Bleach is commonly used to disinfect hospitals, schools, nursing facilities and residential homes.
When handled properly, bleach does not pose a threat to the environment. Once bleach comes into contact with germs, between 95 to 98 percent of the chlorine solution breaks down and turns into salt water. Even wastewater treatment facilities utilize chlorine bleach to destroy contaminants.
Where can bleach be used?
Homeowners can conveniently disinfect using chlorine bleach without worrying about damaging hard, nonporous surfaces. Safe uses for bleach on household surfaces include stainless steel, glass, porcelain, glazed ceramics, and plastics.
Examples of non-porous surfaces to which chlorine bleach may be safely applied for disinfection purposes include kitchen countertops, bathroom and kitchen floors, toilets, kitchen and bathroom sinks and trash cans. Everyday objects include phones, light switches, desks, and door handles.
How is bleach used to disinfect the home?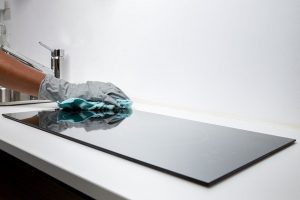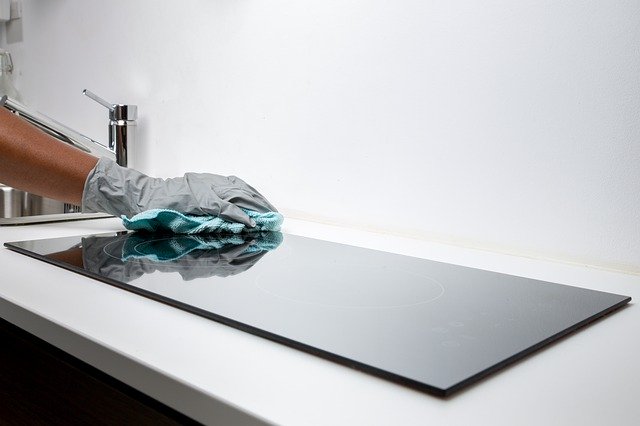 A handy and inexpensive household disinfectant, bleach may be safely used in a variety of common areas inside the home. In the kitchen, such as on cutting boards and countertops, bleach is effective in killing foodborne germs, including Salmonella and E. Coli.
Bathroom surfaces should also be regularly disinfected with bleach to kill germs. A half cup bleach mixed with one gallon of water can be used to wipe bathroom surfaces. Disinfect the toilet with a half cup bleach poured into the bowl, then scrub with a toilet brush.
An assortment of miscellaneous household objects that are prone to mold, mildew and viruses should also be disinfected with a diluted bleach solution. Examples of such hard surfaces include children's toys, pet food dishes, shower curtains and even outdoor furniture.
At home, properly diluted bleach is a powerful disinfectant that can be used to prevent seasonal viruses, like the flu. The coronavirus is also killed by solutions containing bleach. Use bleach to disinfect high-touch objects, like doorknobs and light switches, and prevent the spread of infection.
How is bleach used after flooding?

Indoor flooding leaves a mess of waterborne pathogens in its wake. Floodwaters are often contaminated with pollutants, such as pesticides, chemicals, and sewage. After a flood, it is critical to disinfect the home and personal belongings with a chlorine bleach solution.
Cleaning and then disinfecting the home with bleach should be done quickly to prevent mold colonies from flourishing and mildew from latching onto damp surfaces. Using bleach diluted with water, wash the walls, floors, and any other surface that has come into contact with floodwaters.
A bleach solution may also be safely used to disinfect glassware, dishes, and utensils used in food consumption. Keep the kitchenware wet for two minutes before rinsing. Exterior surfaces, like playground equipment, patio, outdoor furniture, and decks, may also be disinfected with bleach.
What are safety precautions?
In order for chlorine bleach to be used safely, homeowners are urged to take precautions. Homeowners are advised to wear rubber gloves and protective clothing when disinfecting with bleach solutions. While handling bleach, avoid touching one's eyes and face. Change the solution when it becomes murky.
Be careful to avoid mixing bleach with other cleaning agents. Doing so can produce noxious fumes that are harmful to human and pet health. A solution of bleach and vinegar, for example, unleashes chlorine gas. Coughing, breathing issues, and watery eyes can result from inhaling the fumes.
Mixing bleach and ammonia is also disastrous. Chloramine is the toxic gas that emerges when the two are combined. Inhaling chloramine produces a range of health problems, such as chest pain, shortness of breath and breathing issues. Mixing bleach and rubbing alcohol releases toxic chloroform.
When working with bleach, always read the instructions on the product labels to ensure proper usage. The same goes for disinfectant solutions that contain bleach. Homeowners must handle bleach correctly to avoid irritated skin, toxic fumes, and damaged or discolored surfaces.
Mold Remediation Services
Homes that are not promptly disinfected, especially after a flood or water leak, are prone to water damage and subsequent mold outbreaks. When you notice mold growth inside your home, contact a reputable mold remediation company immediately.
Skilled technicians arrive at your home or business to begin an effective mold remediation process. Once the mold is eliminated using advanced techniques, cleaners are applied to prevent its reoccurrence. Professionals also eradicate any lingering moldy smells with odor removal services.
Repairing the water source is a first step in stopping mold growth. Without a constant source of moisture, mold is unable to thrive. But once mold colonies begin to flourish, homeowners need professional assistance to remove spores and prevent them from returning.