7 Causes of Sump Pump Failures and What to Do
Staying inside all day on rainy days is already troublesome. But when your sump pump fails, it doesn't seem like it could get much worse. As this is a common problem for many homeowners with basements, learning more about how they work and situations in which they can fail can help to prevent them happening again in the future.
Check out this information to learn more about how sump pumps work, cases in which they fail, and what can you do afterwards to address the water damage. While learning about these common causes won't guarantee that another failure will not happen in the future, they will surely lower the chances.
How Sump Pumps Work
The most basic principle of a sump pump is that it turns on automatically when it senses water in the ground or when it is raining. But exactly how it does that involves a little more detail. First, it sits in a hole in the lowest part of the basement, turning on the minute the pit fills up with water. Water is then pumped out and away from the home, flowing into a nearby storm drain or dry well. A one-way valve will then prevent the water from flowing back in.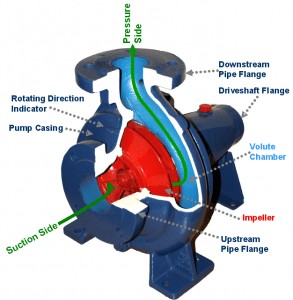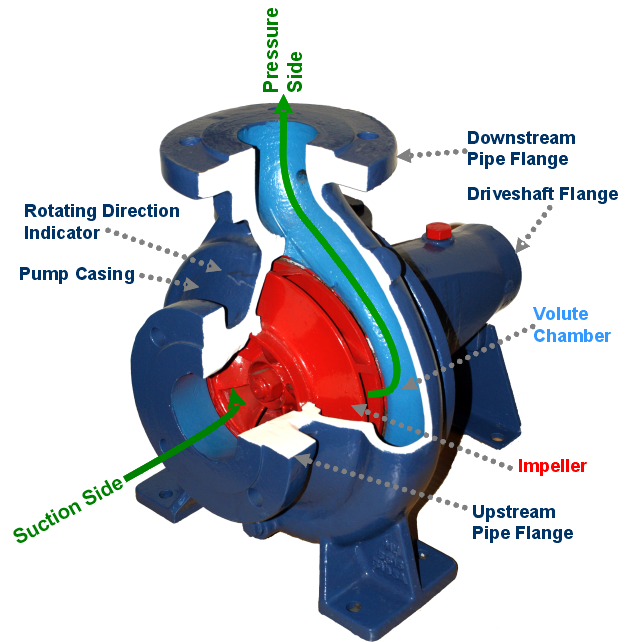 Sump pumps generally do not involve any wiring, but instead use a pressure sensor or float activator to turn on automatically. While the pressure sensor senses the water pressure when filling up, the float activator involves a ball that floats on the water and moves the arm as the water levels rises.
As soon as the mechanism turns on, the impeller (like a fan) will spin and push the water towards either sides of the pipe. The water then flows out and down to the storm drain.
While the concept of the sump pump is simple, any part of the motor that malfunctions can result in a basement flood. As soon as you notice any signs that the pump does not work, replace the broken part right away or buy a new motor before the next rainfall.
7 Causes of Sump Pump Failures
While there are many ways a sump pump can fail, here are the most common situations in which severe water damage occurs because of these problems.
1. Overworked Pump
Whether the sump pump is old or the water is just coming in too fast, the mechanism alone can't handle the amount of water filling into the foundation. This will usually occur during flash floods and other heavy rains. Whether the sump pump is good quality or not can also make a big difference, so a weak plastic model would never stand a chance against a severe thunderstorm.
What to do. Either buy a bigger sump pump or buy another model of the same quality to have twice the amount of water flowing away from the foundation. This way you won't have to worry about a water damage problem every time it rains.
2. Sump Pump Working But No Water
If there isn't any water in the sump pump, this means that the model wasn't installed correctly or it's not hooked up to drainage system.
Importance of a drainage system. This is just as important as the model itself. It's best to have a drain tile installed within or outside the sump pump or along the lining of the basement. As long as it collects water and drains it to the pit, using gravity to push it, there shouldn't be any problem. But if the drain-tile is damaged, not even the sump pump would be helpful.
What to do. Allow a licensed plumber to inspect, fix, or replace the drainage system. You might deal with a hefty bill, but your future self will be thanking you during the next rainstorm.
3. Clogged Sump Pump
There are a number of ways the sump pump can become clogged and back up, leading to a water damage disaster. All of the following are common occurrences:
Dirt and debris becoming clogged within the sump pump pit.
The parts within the sump pump become clogged and dirty, especially when the pit is dirty and accumulates silt.
The switch turning the pump on when the water level rises can jam or clog.
Jammed or tangled switches within cheaper models that either won't turn on or off. Both cases can result in a huge water mess.
What to do. Allow a plumber to inspect the pump to see if it can be repaired or you should buy a replacement. Make sure that it is covered to an airtight sealed lid that is safe around children, pets, and disallows debris from entering.
4. Clogged Discharge Lines
A sump pump uses discharge lines when pushing out water, but when they become frozen or clogged, the entire system will go down.
What to do. Try to clean them out as best you can, or unfreeze them during the winter. Consider adding some insulation around it during the colder months to prevent it from freezing.
5. The Sump Pump Loses Power
If you were on vacation and the power is cut off from the sump pump, the entire basement faces the risk of flooding. Common causes of power failures include knocked down power lines, the pump is unplugged, or if the circuit breaker trips.
What to do. While some factors you will be able to control, like the circuit breaker, others involving power outages that can keep you worrying in the dark about whether or not there's water in the basement. But what you can do is install a battery-powered backup that will add some peace of mind while lighting the candles upstairs.
6. Sump Pump is Running Non-Stop
If you notice the sump pump running when there's obviously no water, you know you have a problem. But it also needs to be addressed right away before the model burns out. Here are some common causes:
Wrong sump pump or liner size. In many cases, the sump pump is too small to handle the amount of water coming in from outside. The pit can also be too small, causing the water to fill up too quickly that puts the pump into overdrive.
Missing or broken check valve. The check valve allows the water to flow in only one direction, one that flows away from the pit. But it it's missing or broken, water will easily flow right back into the pit, overwhelming the pump and eventually overflowing into the basement.
Float switches in cheap sump pumps can easily become tangled and clogged.
What to do. Allow a licensed plumber to inspect the pump before each heavy rainstorm to ensure that everything is working properly.
7. Defective Product
While nobody likes to get excited or relieved about buying something and only find out that it doesn't work, it happens all the time. And sump pumps are no exception.
What to do. Always make sure that the model works properly by testing it and filling the pit up with water.
Water Damage Emergencies

While learning about these common causes and what to do in each situation can certainly help to prevent failures in the future, they are never a guarantee. In any case that you have a basement flood, or any other type of water damage in your home or building, your local ServiceMaster is standing by 24/7.
Within their water damage restoration services, they will respond immediately, arriving to your property with all water extraction and drying equipment to restore the affected area to its original condition. In addition to drying out the affected surfaces, they will remove and replace soiled porous building material to inhibit mold growth. Ultimately, while water and flood damage can certainly cause a number of issues for property owners, you can always count on these professionals when you need them most.