RestorationMaster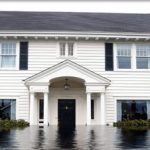 Water damage can come from a variety of sources. A pipe breaks while you're on vacation. Heavy rains cause flash flooding that backs up into the basement. Someone leaves the bathtub running too long. Building materials, furniture and furnishings absorb all that water and begin to rot, and mold begins to grow unless water damage restoration is began immediately.
Water Damage Related Info
RestorationMaster offers complete water damage restoration and flood cleanup services to clients in Beaverton, OR and surrounding areas. We arrive within 2 hours of your call to stop the water from spreading further and assess the situation so we can begin the cleaning process. It's important to call us as soon as you see any signs of excess water in your home. There may be more water than you see, and much more damage. But we will stop it from spreading by drying and dehumidifying your home or business using the most advanced drying and water extraction equipment in the industry.
Water Damage Cleanup
Our water extraction services include the following:
Quick Response and Full Communication: We'll respond within 2 hours of your call and begin the water damage restoration and flood cleanup process immediately to stop the water from spreading and causing further damage. Once we've assessed the situation and the extent of the damage, we keep you regularly updated throughout the cleanup process to ensure that you're completely satisfied with our work.
Inspection of the Affected Area: The entire area will be inspected by our professionals to assess the extent of the water damage so we can develop a comprehensive water damage restoration plan. RestorationMaster will explain the entire water damage remediation plan to you and only begin the work once you have given us the approval. This ensures there are no unpleasant surprises later.
Total Drying Using Industrial Equipment: Our water damage restoration and flood cleanup technicians use the most effective drying, water extraction, and dehumidifying equipment in the industry. This is to quickly remove excess water and moisture before it can cause further damage, or before mold can grow.
Clean up and Restore: After the area is dry, we will clean, sanitize (if necessary) and restore the damaged areas.
Comprehensive Drying: We ensure that excess water and moisture are removed from building materials, contents, and furnishings in the cleanup process.
Sewage Backup Cleaning: Sewage backups require specialized cleaning, due to the risk of biohazards as well as the usual water damage. This is definitely not a DIY job and most people are more than happy to let the professionals handle it. Our specialists have the training and equipment to safely and effectively clean and sanitize the area so it's safe for human habitation again.
Water Restoration – What to Do
Call RestorationMaster right away for immediate flood cleanup or water damage restoration.
Damage from the bacteria and standing water will continue to grow. Make sure to call professional water damage restoration services immediately.
Mop up as much water as possible in addition to blot drying any damp areas.
Take out any area rugs that may be wet, including any other floor coverings. However, wait until the technicians arrive to remove any carpeting that is attached to the floor.
Remove any draperies from the floor and place through a coat hanger or drying rack.
Wipe down any wet, damaged furniture in addition to propping up cushions for even drying. Place a piece of aluminum foil between any furniture legs and the floor.
Remove any artistic objects, pictures, or paintings from the floor. Place on a high, dry area.
Do not remove any books from their place. Be sure to pack them tightly to prevent any additional damages to the pages until a technician arrives to continue the drying process.
Leave open any drawers, doors, or cabinets to allow for proper air ventilation.
Flood Cleanup – What NOT to Do
Avoid entering any rooms with standing water until all of the electricity has been turned off.
Do not use a normal household vaccuum to remove water.
Avoid lifting any carpeting that is bolted to the floor without the help of the flood damage technicians.
Do not use any electrical devices on wet carpeting or floors.
Do not touch any visible mold as it may pose harmful effects to the health of you or your loved ones.
No matter the cause, it's vital to take any form of water damage seriously.
Call RestorationMaster at (503) 376-6666 for 24/7 water damage restoration and flood cleanup services in the Beaverton, OR area.
---
Related Services
Water Damage Restoration in Portland, OR
Water Damage Cleanup in Vancouver, WA
Flood Damage Restoration in Tigard, OR
Flood Cleanup Services in Hilsboro, OR
Water Damage Mitigation in Gresham, OR