Every homeowner fears the possibility of a fire on their property because they can happen so suddenly and the damage they cause is usually devastating. Fires not only cause significant damage to your home, furnishings, and personal items, but they also seriously threaten the safety of you and your family.
As soon as you ensure the safety of everyone involved, it is important to call for fire damage restoration because the damage will continue to get worse after the fire is put out. RestorationMaster provides fire damage restoration services for homes and businesses in Frisco, TX. We respond quickly to help mitigate and repair the damage before it becomes permanent.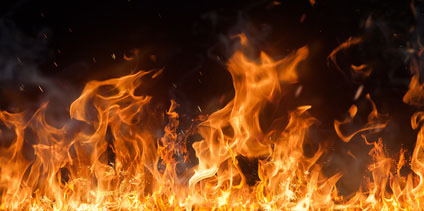 Fire Damage Repair Process
Corrosive byproducts, soot, and smoke can cause permanent damage within hours of the fire being extinguished which makes calling for fire damage restoration extremely important. The technicians that provide fire damage repair services for RestorationMaster are IICRC-certified and have the experience to restore fire and smoke damage in commercial and residential settings.
Our cleaning products, methods, and equipment are the most advanced in the industry and very effective for cleaning soot and smoke damage as well as damaged structural elements and furnishings.
Our fire damage cleanup process includes the following steps:
Emergency pre-cleaning
Content cleaning
Content pack-out
Wall and ceiling cleaning
Deodorization
Soot and Smoke Damage Cleanup
Our technicians can not only repair and restore damage caused by the fire and extreme heat, but we can also repair damage caused by soot and smoke. After the fire, soot continues to settle throughout the building and improper cleaning or failure to remove soot can result in permanent damage.
RestorationMaster uses special chemical combinations to remove soot from delicate household surfaces including marble, aluminum, brass, porcelain, tile, stainless steel, carpeting and upholstery. We also provide deodorization services to remove lingering smoke odors.
Fires can be a traumatic experience but once the flames are put out, it is important to begin the restoration process immediately to prevent permanent damage. Contact RestorationMaster as soon as the fire is out for fire damage restoration services in Frisco, TX. We are ready to take your call 24 hours a day at (469) 809-4508 to respond to fire damage.
In addition to Frisco, TX, we also serve the following cities in the northern Texas area:
Dallas, TX
Garland, TX
Denton, TX
Plano, TX
Grand Prairie, TX
---
Related Fire Restoration Services