Certain disasters such as fires, floods, and mold growth can be very frustrating to deal with because of the physical damage they cause but the presence of a foul odor after the restoration work is done can be even more aggravating. Strong odors can easily penetrate structural elements and furnishings or just hang in the air and it takes a certified professional to completely eliminate these odors.
RestorationMaster provides smoke and odor mitigation services to remove odors caused by smoke and other sources from homes and buildings in Frisco, TX.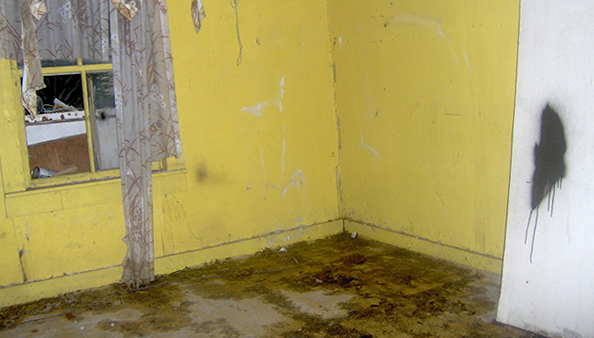 The technicians of RestorationMaster are trained and experienced to remove all types of lingering odors from commercial and residential settings. The deodorization methods we use are the best in the industry and include ozone technology, hydroxyl technology, absorption technology, and Nano carbon technology.
Our odor mitigation services include the following:
Smoke and Fire Odor Removal
Pet and Dead Animal Odor Removal
Undetected Death Scene Odor Removal
Hydroxyl Deodorization
Thermal Fogging
Ozone Deodorization
Odor Removal
The multi-step deodorization process we use effectively removes odors from the furnishings, structural elements, and air spaces of your home and we can also ensure that the odor does not return once we are finished. The RestorationMaster deodorization process includes the following steps:
Location and removal of the odor source
Treatment of affected materials
Treatment of air spaces
Air washing
Sealing of porous surfaces
Evaluation and documentation of the process
The following odors can be completely removed with our multi-step deodorization process:
Water Damage and Moisture: Excess water in a home, as well as mold and mildew that forms as a result of water damage, can have a musty smell. Our technicians can remove musty odors caused by water damage.
Fire and Smoke Damage: Smoke and fire odors are hard to eliminate but we can remove these odors with our proven methods.
Biological Based Odors: Odors from biological sources such as animals, bodily fluids, and sewage can be eliminated with our real time odor elimination method.
Professional Deodorization
Foul odors in your home or building are frustrating to live with so make sure to contact RestorationMaster if there is a lingering odor in your home in Frisco, TX.
You can call us 24 hours a day at (469) 809-4508 to get a free estimate for our smoke and odor mitigation services.
---
Related Odor Mitigation Services
Odor Mitigation Company in Plano, TX
Denton, TX Deodorization Services