If a sewage backup, or similar event involving contaminated water, occurs on your property, we highly encourage you to contact us as soon as possible. At RestorationMaster, we offer 24/7 sewage cleaning services to property owners in Frisco, TX.
Through these services, we will address the original source of the problem, remove excess water and moisture, eliminate harmful contaminants, and restore your property back to its original condition. In many cases, some items will become unsalvageable; however, our highly trained and certified technicians give your belongings the greatest odds possible of being fully restored.
Sewage and Contaminated Water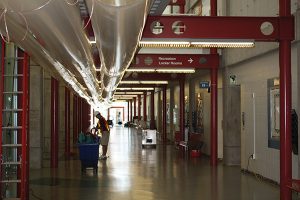 A timely response is critical whenever excess water and moisture appear on your property. This is even truer when the water itself is contaminated. There are a number of reasons for this:
Water Damage: Water is notorious for causing discoloration and structural damage to buildings. It can penetrate common building materials and spread to other parts of your property.
Health Concerns: Hazardous viruses and bacteria are found in various forms of contaminated water. These pathogens can lead to illnesses, infections, and similar health complications.
Mold Growth: When your property is exposed to excess moisture, your building and belongings are at a greater risk of experiencing mold growth. Mold can further damage materials and surfaces, and lead to other health concerns.
The primary problems that we address include sewage backups and leaks that involve contaminated water. While sewage is a more common form of contaminated water, various chemicals and biohazard materials can be swept up in flood water, as well, and be just as dangerous.
Restoring Your Property
Our RestorationMaster technicians are specifically trained and certified to provide industry-leading sewage cleaning services. We will address the source of the problem, decontaminate your property, and salvage your belongings to the fullest extent possible.
For a more in-depth look at our specific procedures, please see below:
24-Hour Availability: We are available 24/7 to provide emergency response services when you need them the most. Time is of the essence in these situations.
Extraction and Repair: Through our powerful water extraction equipment, and time-tested restoration processes, we will safely remove all harmful contaminants from your building and repair the source of the problem.
Decontamination: We will disinfect affected surfaces and materials through the use of advanced sanitization solutions.
Deodorization: Our odor removal services will eliminate lingering odors from your property.
Drying: We make use of professional-grade dehumidification equipment to remove excess moisture from your property.
Final Inspection: Our technicians will double-check your property to ensure that all affected areas have been addressed.
Emergency Response
If you are in need of sewage cleaning services, we highly encourage you to contact our RestorationMaster representatives as soon as possible. We are available 24 hours a day at (469) 809-4508 in Frisco, TX and are happy to address any of your questions or concerns.