RestorationMaster of North Texas
[call](469) 809-4508 [/call]
Fire Damage Related Info:
Fires can wreak havoc on homes and buildings, spreading destruction in minutes, even covering the entire home with black smoke and soot residue. While extinguishing the flames is the first step on the road to recovery, there is much work to be done to have it restored.
The Effects of Property Fires
When smoke is produced from the flames, it can penetrate through almost any building material, spreading throughout the entire property structure. In this process, all surfaces are covered in a layer of thick, oily residue that will require professional products to remove properly. But action must be taken quickly before these byproducts settle and cause etching and tarnishing.
Any humidity present in the property can also cause corrosion. If this isn't enough, a powerful odor will be left behind once the smoke dissipates, sinking into all porous surfaces and giving them a revolting smoke smell.
Immediate Assistance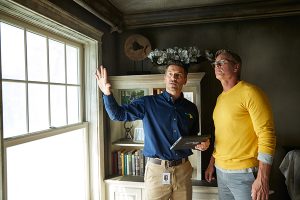 As soon as the flames are extinguished, calling for emergency restoration is the most important step to take. The smoke and soot will continue to permeate throughout the property and even cause permanent damage without immediate treatment.
RestorationMaster of North Texas is available 24/7 in the Dallas, TX area to provide emergency fire and smoke damage restoration services. Our technicians are each licensed, insured, and trained to respond right away, arriving with all equipment and products needed to restore the structure to its original condition.
In addition to being licensed, our professionals have years of experience in the following areas:
Fire mitigation
Corrosion control
Restoration equipment and products
In addition, they also attend frequent training sessions to stay updated on the latest trends and equipment in the industry, continuing to provide the most efficient and effective services.
Property Damage Restoration
Each property fire will be unique, but the information provided in this guide can be applied to many situations. We hope that it will prove to be useful to you in terms of gaining a deeper understanding of our services.
As the property owner, you deserve to know what's going on at all times, which is why RestorationMaster of North Texas will provide you with timely updates and is available to answer all of your questions every step of the way.
It is our ultimate goal to restore the structure in a timely manner; however, some situations may require additional time and resources before completion. This will depend on the extent of the damage and its source.
Restoration vs. Replacement
Our technicians are able to restore a number of building materials and personal items; however, some it may be more cost-effective to replace others than to have them restored. Other materials, such as those that are porous, like particleboard, drywall, furnishings, ceilings, etc. must be replaced due to their structure.
RestorationMaster of North Texas will work with you and your insurance adjuster to determine the items that are best for restoration and replacement, keeping you informed at all time. We will then have the other items restored in a timely manner.