Mold removal is rarely a simple fix.  Mold can grow pretty much anywhere in a home or building, including hidden areas, and it can cause serious structural issues and property damage.  Exposure to mold over a prolonged period of time can lead to health problems, making it important to call a professional for mold removal.  ServiceMaster NCR provides mold removal services in Alexandria, VA to remove mold growth, including hidden mold, from homes and businesses.  Our technicians are certified to provide effective mold removal and our innovative testing and remediation methods are more effective and cost efficient than traditional mold removal methods.
ServiceMaster Mold Removal
Homes and businesses are more likely to experience mold after water damage.  Mold spores need moisture and an organic food source to survive and it will continue to spread once it starts.  The spores devour surfaces such as wood and drywall because it uses cellulose as a food source.  This can lead to irreversible damage to the affected surfaces if given enough time.  The health effects of mold are also concerning as it can trigger allergic reactions and respiratory infections.  The technicians of ServiceMaster NCR are prepared to safely handle mold removal with advanced testing and cleaning equipment, as well as personal protective equipment (PPE).  Our mold removal services include the following steps:
Evaluation of the extent of the mold growth
Environmental engineering controls
Restorative drying
Microbial remediation
Pack-out and storage for damaged content
InstaScope Testing and Trifect Mold Removal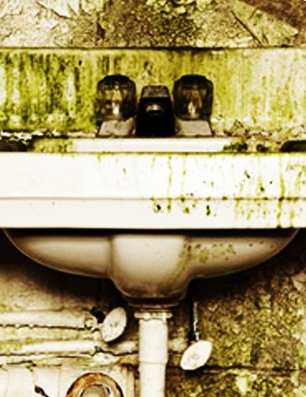 ServiceMaster NCR has recently adopted a new mold removal method that consists of highly accurate testing with the InstaScope testing system and the non-invasive Trifect mold removal method.  The InstaScope testing system allows us to locate all mold growth and hidden mold to ensure that the contamination is entirely removed.  First, we use this testing equipment to get a baseline measurement of the airborne mold content outside the home or building.  We then test each room inside and compare the results to the baseline measurement to determine which areas have elevated mold levels.
We begin the Trifect mold removal method once we have determined the full extent of the mold growth.  Unlike traditional methods, the Trifect mold removal method can be done without removing drywall which saves time, money, and the hassle of tearing up your home.  This method consists of the following steps:
Surface Application: We apply a proprietary topical solution to treat visible mold growth.
MAG 50: The mold is removed using submicron aerosol decontamination.
InstaScope Verification: When the mold removal is complete, we use the InstaScope testing system to retest the home or building and ensure that there is no mold left.
Mold Damage Tips
A source of moisture is the one condition that is necessary for mold to grow.  If you have a problem with excess water or moisture in your home or building, it is very important to clean up the moisture and try to stop it at its source.  Ignoring the source of the moisture will only lead to further water damage and increase the risk of future mold growth.  You must wipe down wet or moldy surfaces with water and detergent and ensure that the area is quickly and thoroughly dried.  Certain materials may have to be disposed of if they have absorbed too much water.
The possible health effects caused by mold are well known so you should always be very cautious when dealing with mold growth.  If your home is affected by mold damage or water damage, you may be vulnerable to allergic reactions including eye and skin irritation, stuffy or runny nose, and coughing.  Prolonged exposure can lead to even worse health effects including fever, breathing issues, and respiratory infections.  The World Health Organization warns that any water damaged building (WDB) may be contaminated with a range of toxins and inflammagens that cause these health issues including fungi, bacteria, volatile organic compounds (VOCs), actinomycetes, and mycobacteria.
Because of the possible health effects of mold, mold removal must be done by certified professionals.  The technicians of ServiceMaster NCR have the proper training and equipment to safely remove mold from your home or building and ensure that it does not return.  You must call us immediately if you find mold in your home or building in Alexandria, VA to remove the mold before it leads to further damage or health issues.
Mold growth is an urgent problem because of the damage it can cause as well as the potential serious health effects.  You must call ServiceMaster NCR immediately for mold removal if there is mold in your home or business in Alexandria, VA.  Our advanced testing equipment and Trifect mold removal method will get the job done effectively for up to 50 percent less than the cost of traditional mold removal.  You can reach us 24 hours a day at (703) 596-3171 to learn more.
Mold Remediation in Alexandria, VA
We also provide mold removal services for:
Washington DC
Reston VA
Arlington VA
Falls Church VA
Springfield VA
Mclean VA
Bethesda, MD
---