Repair Your Heat Pump Immediately If You're Having These Issues!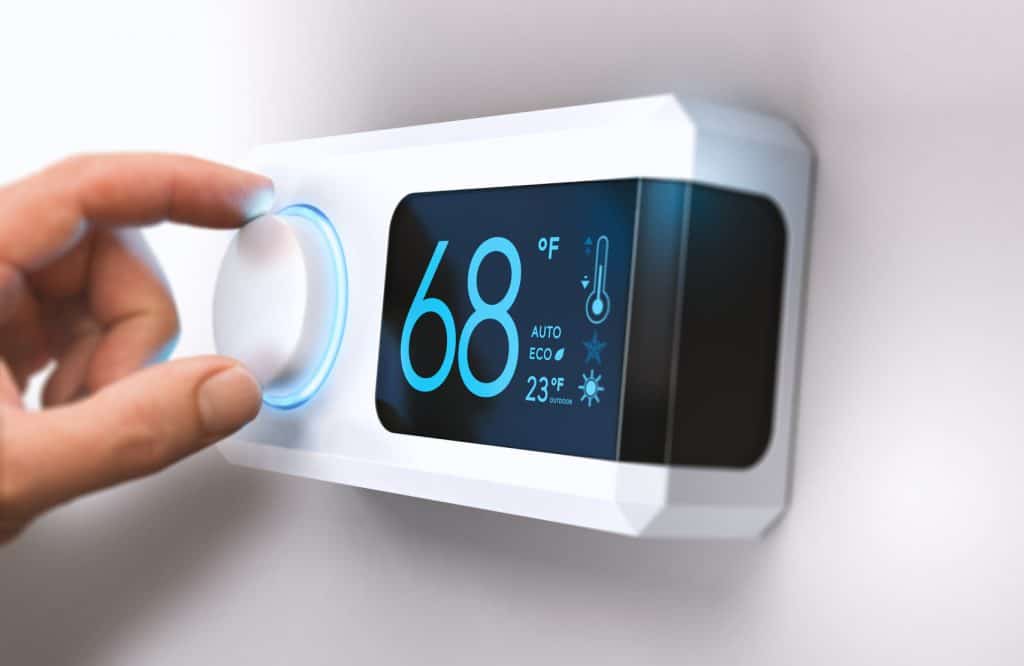 The heat pump provides heating and cooling needs in all seasons. A working heat pump should be checked by experts when they first show signs of problems.
The heating system is also known as the heat pump, one of the most amazing devices, that provides cool temperatures in summer and heat in winter
Thanks to the heat pump, there is no need for a separate AC power supply for the summer and a heater in winter.
However, the dual function means a heat pump is the most labor-intensive device in a building. Traditional air conditioners are turned off in winter, and the heaters are turned off in summer, but the heat pump is used all year round.
As heat pumps are used almost continuously, they are more prone to wear. Homeowners and developers need to pay careful attention to their primary buildings and ensure the regular upkeep of their heating system.
Ideally, the heat pump should be serviced at least once a year. And if you notice any issue with the system, you can have it inspected.
Please contact tenants and ask them to report heating and cooling problems immediately. The earlier you find out the malfunction, the less loss you will suffer.
So here are a few indications of whether your heat pump requires urgent repair.
Check out Heat Pump expert servicing here!
Massive Electric Bills
As we all know, air conditioners and heat pumps consume a lot of electricity. However, if your electricity bills increase sharply, even though consumption remains the same, you may have to examine the heating system.
If the increased electricity bills are because of a filter for polluted air, you can replace the air filter yourself to improve airflow and to increase energy efficiency.
However, some cases may require specialists' attention. A lower or larger amount of refrigerant, or even an incorrect installation, can reduce the performance of a heat pump.
Need to know about log cabin heating? We got your back!
Inconsistent Airflow
In some cases, poor air circulation is associated with the pipes, but when the lines are clean, the airflow of the heat pump can be the source of the problem.
Low airflow can be caused by various reasons, including dirty air filters, dirty coils, external devices blocked by debris, or slow blower motors.
You can troubleshoot dirty air filters, clogged external devices and dirty coils, blower motor failure, and other technical issues with the help of a professional who is experienced.
Weird Sounds
The heat pump might be one of the noisiest devices in your house. But if it makes, fluttering, screaming, or even gurgling sounds instead of the usual buzzing noise, you may need to call in technicians.
It may be a faulty fan belt that triggered all the whirring or fluttering noises. The harsh noise may come from a poorly lubricated central fan motor. You can also hear a gurgling sound when the refrigerant leaks.
Unusual Smells
If the air emitted from the heat pump smells strange, pay attention immediately.
If mold forms in the device it will smell rotten. It is also possible for an animal to crawl inside the machine and die which will cause an awful smell.
However, the one unpleasant odor you will smell immediately is the burnt smell. In that case, your equipment has electrical problems which is dangerous under all circumstances.
You do not want the heat pump to catch fire, so turn off the heat pump immediately and get a technician to check and correct the problem.
If you see mold building up in your basement or around the house, make sure you you get help from a mold remediation company.
Stops Heating
If the heat pump runs at full capacity with constant airflow but still feels cold, the vent or fan engine may be the issue. The thermostat problem needs to be resolved.
The heat pump's electronic control board or PCB may also be malfunctioning. The thermistor might even malfunction, which will send a signal to the main control board when the compressor is turned on/off.
Notice Certain Signs
Regular adjustments should help keep the heat pump in top condition. If any of the indications mentioned above get worse, do not ignore them.
It is usually safer to first resolve the major issues and then pay attention to the minor issues. Share these common heat pump problems with your tenants so that they can inform you of any issues and to resolve such conditions!
If you are not paying attention to these signs, do not be surprised if your heat pump suddenly stops working in the middle of winter. In that case, try to find an overnight technician who will be able to fix the problem.
Short Cycling
If you notice that the heat pump frequently turns on and off, that indicates the appliance's duty cycle is short. Compressor failure or a short circuit thermostat can cause short cycling.
Although a short cycling heat pump can cool and heat your home, the longer you wait for repairs, the more likely you will have to replace your heat pump prematurely.
Frozen Coils
Ice may build-up on the heat pump and create problems. Frozen coils may be a result of ice-covered coils, dirty air filters, or refrigerant leaks.
A technician can find out the root of the problem. If the heat pump has insufficient refrigerant, the professional can seal the leak and fill the unit.
Conclusion
Finally, heat pumps will usually perform efficiently, especially if you get a high-quality pump. With careful maintenance, it can last a long time.
But sometimes it needs to be replaced to ensure better performance.
When you find any of the above symptoms, immediately call a technician to check your system. Then get ready to order spare parts so you do not get into trouble with the shipping and repair of the equipment.
Check out these fantastic home maintenance tips!