8 Important Facts About Log Cabin Heating You Need to Know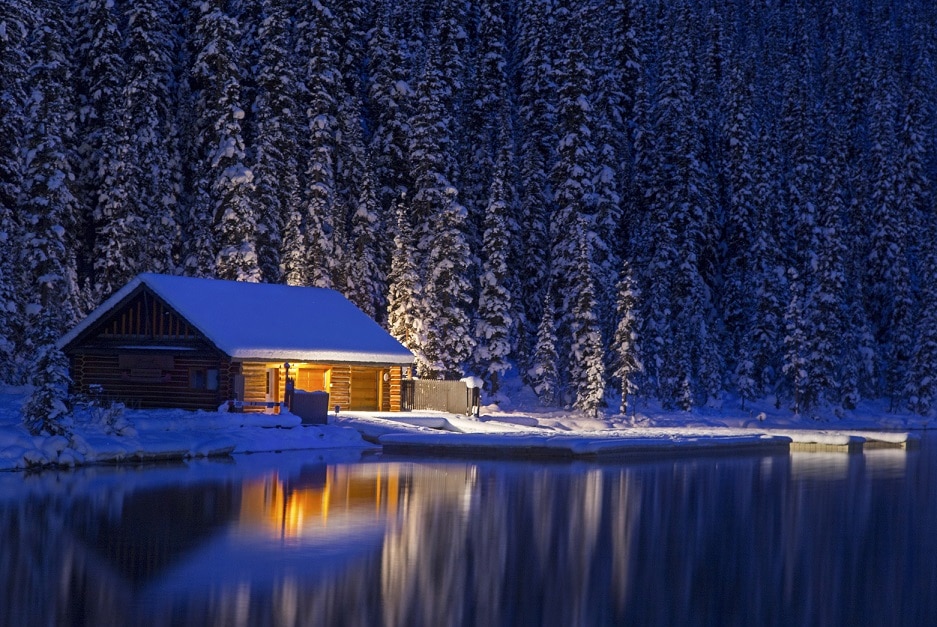 Log cabins can make wonderful extensions to homes – living in one of these buildings is an experience that cannot be matched by anything else. The warm, inviting interiors of log cabins offer a calm, peaceful life, and are very beneficial for mental and physical health.
What's more, logs are great natural insulators – there's no doubt about that. However, the logs alone won't keep you warm during cold winter months. Log cabin heating is an important factor to consider before adding this extension to your home – here's everything you need to know about it:
1. Design
The overall design of a log cabin is the most critical component behind improving energy efficiency and reducing heat loss.
The ceiling plays a particularly vital role. A tongue and groove flat ceiling is the best solution – it retains heat very well. A cathedral ceiling, although prettier, isn't as energy efficient.
Choosing the right windows is just as important. Make sure to fit your log cabin with double-glazed instead of single-glazed windowpanes. Double-glazed windows fare much better in terms of outside condensation.
2. Orientation
People buying traditional brick-and-mortar homes know everything about the importance of having a south-facing garden. Did you know that this rule extends to log cabins, too?
When designing your brand-new log cabin, make sure its windows are south facing. This is guaranteed to limit the overall amount of heating, as well as cooling, that you'll have to undertake.
While south-facing log cabins usually require more maintenance, they are far more exposed to UV rays. This can greatly reduce the costs of heating and cooling.
3. Insulation
Due to logs being great natural insulators, people often tend to neglect the importance of proper insulation when constructing a log cabin. As it turns out, making a log cabin truly warm and inviting can often be just a case of insulating it adequately.
Insulation is especially important in the roof and floor areas – more than 70% of the heat can escape through these parts. Using timber battens and moisture membranes can dramatically improve a log cabin's energy efficiency.
4. Log Selection
There are a number of factors to keep in mind when choosing the type of lumber for your brand-new log cabin. These include availability, decay resistance, R-value, cost, finish, and appearance. Out of these, R-value is the most important in terms of heat loss reduction.
To put it simply, the higher the R-value of logs is, the better their insulating properties are. So, focus on selecting lumber with a higher R-value to make your log home more energy efficient.
5. Foundation
In most cases, a log cabin's foundation design will be the responsibility of your structural engineer or architect.
To choose the best type of base, the architect must take several factors into account, such as topography, water tables, rock and soil types, etc.
A well-designed foundation also has a great effect on heat loss reduction and energy efficiency. When combined with adequate floor insulation, a properly constructed foundation will prevent the ground beneath the cabin from absorbing the heat from its interior.
6. Moisture Control
By nature, trees are capable of absorbing large amounts of water, which is crucial for their growth and development. However, this property of trees isn't that useful for owners of log cabins. It is, in fact, quite damaging – it can lead to insect infestation, air infiltration, lumber rot, and other problems caused by water damage.
To prevent this from happening, the logs that will be used to build a particular log cabin need to be cut, stored, and dried correctly. And, once the build phase is over, you can keep the rot, termites, mold, and mildew at bay by performing bi-annual maintenance with caulking and staining.
Without this proactive maintenance, may have a widespread mold removal project in your future.
7. Air Leakage Control
Depending upon the construction process and type of lumber you decide to go with, your log cabin may become prone to developing air leaks.
During the bi-annual maintenance inspection, which we mentioned above, make sure to identify and fix these air leaks. They typically occur at entrances, corners, and cavities around doors and windows.
To prevent your log cabin from losing heat through these leaks, clog them with expanding foam.
8. Heating Options
The final thing you'll have to consider is one of the many different log home heating options.
Fortunately, these buildings maintain their heat well and are easy to keep warm. An electric space heater is good enough in most cases. Alternatively, you can use one of the other options – gas fireplaces, forced air systems, heated floors, etc.
When choosing a heating option for your log cabin, factors to keep in mind include the availability of fuel, the costs involved with every choice, as well as the climate of your region.
Residential log cabins are wonderful. These beautiful wooden buildings are environmentally friendly and cost-effective, but also very resilient and long-lasting. Hopefully, the facts listed above will help you make yours energy efficient.