Mold Removal from Popcorn Ceilings
Popcorn ceilings were prevalent in homes in the last century for numerous reasons. Despite the popularity of popcorn ceilings in bathrooms or bedrooms, this type of ceiling is highly susceptible to mold growth. Here are ways to remove mold from the nooks and crannies of popcorn ceilings.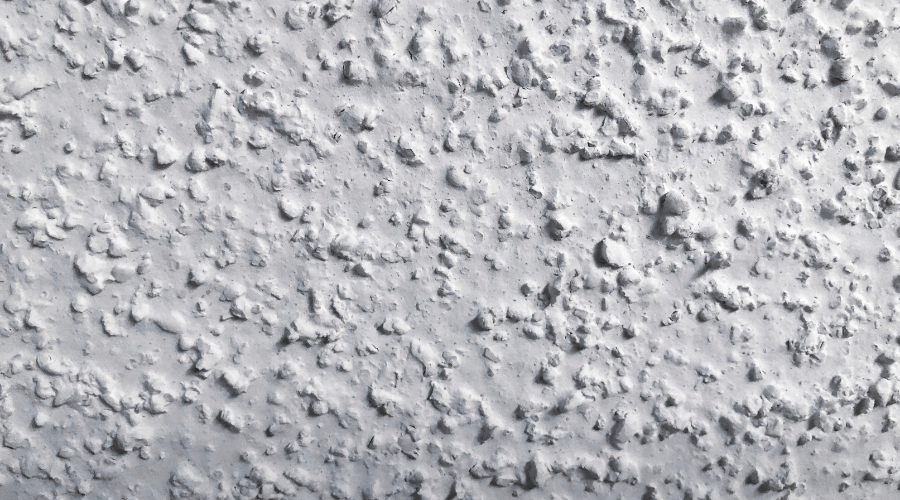 What are popcorn ceilings?
Familiarly known as cottage cheese ceilings, stucco ceilings, or acoustic ceilings, popcorn ceilings had their heyday in the mid-1900s. The textured ceilings hid imperfections and muffled noise, while being incredibly easy to spray on. The material could even be found throughout entire homes.
The asymmetrical appearance of popcorn ceilings makes them difficult to clean, however. Dust becomes embedded in the textured areas, and applying excessive pressure can cause chipping. Consequently, owners of older homes built with this type of ceiling may not know how to begin cleaning them.
While dust becoming trapped within the bumps and ridges of the popcorn ceiling is a maintenance issue, so is mold. When bathrooms feature popcorn ceilings, humidity from showers and baths can settle into the crevices of the ceiling. In no time, a mold problem begins.
How is mold removed from popcorn ceilings?
Cleaning mold from an ordinary ceiling is a hazardous task, considering the spores could be easily scattered and contaminate other parts of the home. Removing mold from a popcorn ceiling is an entirely different and more complicated task that comes with its own set of health risks.
1. Wear protective gear
Before beginning a mold cleanup project, it's important to wear protective gear. Mold exposure causes health issues in people who breathe in the spores. Those suffering from respiratory issues or a weakened immune system are especially vulnerable to the hazards of inhaling mold.
Homeowners are advised to wear wrap-around goggles, an OSHA-approved respirator, and nitrile rubber gloves. Airborne mold spores can travel through the air and land on clothes, so the homeowner should wear disposable work clothes and shoe coverings to prevent cross-contamination.
2. Protect the home
Just as mold spores can attach to clothing and spread to other areas, airborne spores can travel to other parts of the house. Use plastic tarp to protect the floors. Close vents so mold spores don't move through them during the mold removal procedure. Open windows if weather permits.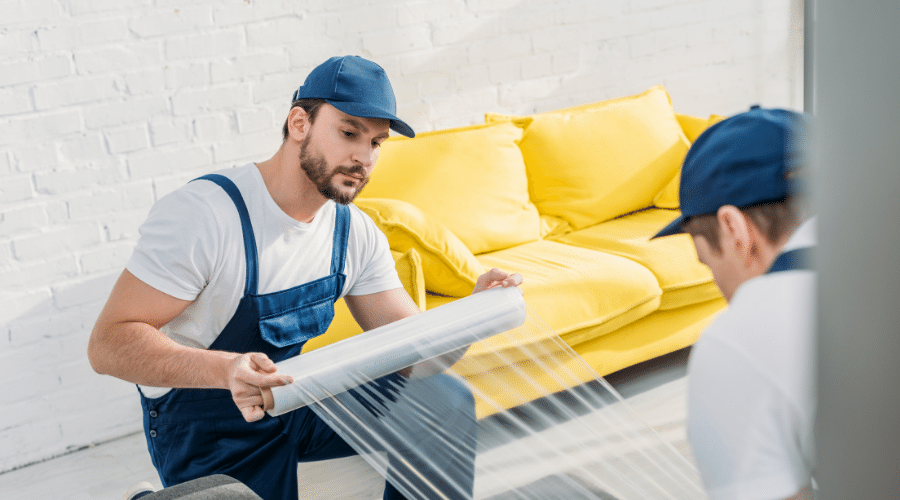 3. Pre-wash the ceiling
Climbing a steady ladder, vacuum the ceiling. Then pre-wash the moldy areas of the popcorn ceiling with mild detergent and warm water. This step loosens the mold spores from the ceiling and makes removal at the next step an easier task. Give the pre-washed ceiling ample time to fully dry.
4. Apply an anti-fungal
Spray an anti-fungal solution on the affected parts of the popcorn ceiling. Mold removal products can be bought from hardware stores. However, mixing a homemade solution of bleach and water, pouring it into a spray bottle, and applying it to the ceiling are equally effective.
In case the home's occupants are sensitive to bleach, alternative products can be used to dislodge the mold. Distilled white vinegar successfully removes mold, even at the roots. Or, combine baking soda and water for a powerful mold removal solution. Undiluted hydrogen peroxide works, as well.
Give the anti-fungal solution at least a half hour to dry. Rinse the popcorn ceiling using a clean cloth dipped in water. Replace the water and exchange the cloth after every few wipes to prevent spreading the mold spores to other parts of the popcorn ceiling.
If mold remains, repeat the anti-fungal applications and the rinses several more times. Residual spores may still linger on the popcorn ceiling. Tackle the issue by applying borate-based detergent and water. Once the solution has been applied, allow it to dry without rinsing it off.
How is mold prevented?
Bathrooms built with popcorn ceilings are most vulnerable to mold growth, simply because of the constant moisture and humidity. Despite this fact, homeowners can take steps to control the moisture levels in this area of the home and decrease the chances of a mold infestation on the ceilings.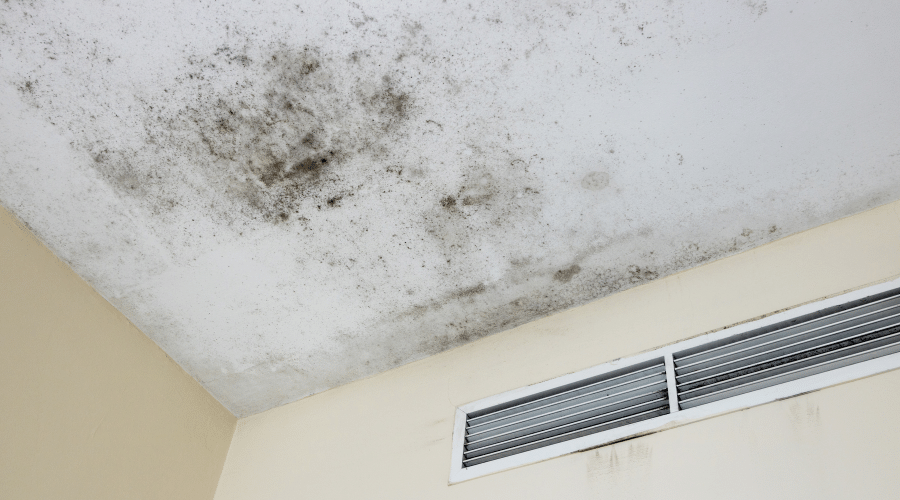 Homeowners can improve the air ventilation in the bathroom by upgrading the exhaust vent, adding a dehumidifier to the room, or opening windows. Humidity may be further decreased by letting towels air dry in the bedroom or outside, instead of inside the bathroom.
A proactive step homeowners can take is to paint the bathroom ceilings and walls with a mildew-resistant paint. The availability of spray-on versions makes it easy to apply to popcorn ceilings. The paint also contains anti-microbials, which prevent future mold from recurring.
Whether the mold grows on the popcorn ceilings or elsewhere, it is critical to the health and safety of the home's occupants to remove it as soon as possible. Small infestations can be removed via a DIY route, but large colonies require the expertise of mold remediation companies.
It is important to call a mold removal company for all sizes of mold growth, whether in a residential home or a commercial business. Remediation crews are certified and highly trained to locate and remove mold from all types of surfaces, including popcorn ceilings.
Since mold can be hidden behind walls or under carpets, it's essential that the mold be detected. Mold removal specialists utilize advanced equipment to pinpoint all traces of mold. They use proven techniques and safe and effective cleaning products to eliminate the colonies.
Mold removal is just one step to deterring future growth. Mold specialists also identify and repair the moisture source. Without a constant supply of water, mold spores are unable to survive. Pros repair any leaks prior to beginning the mold cleanup.