How to Dry Out a Room After a Flood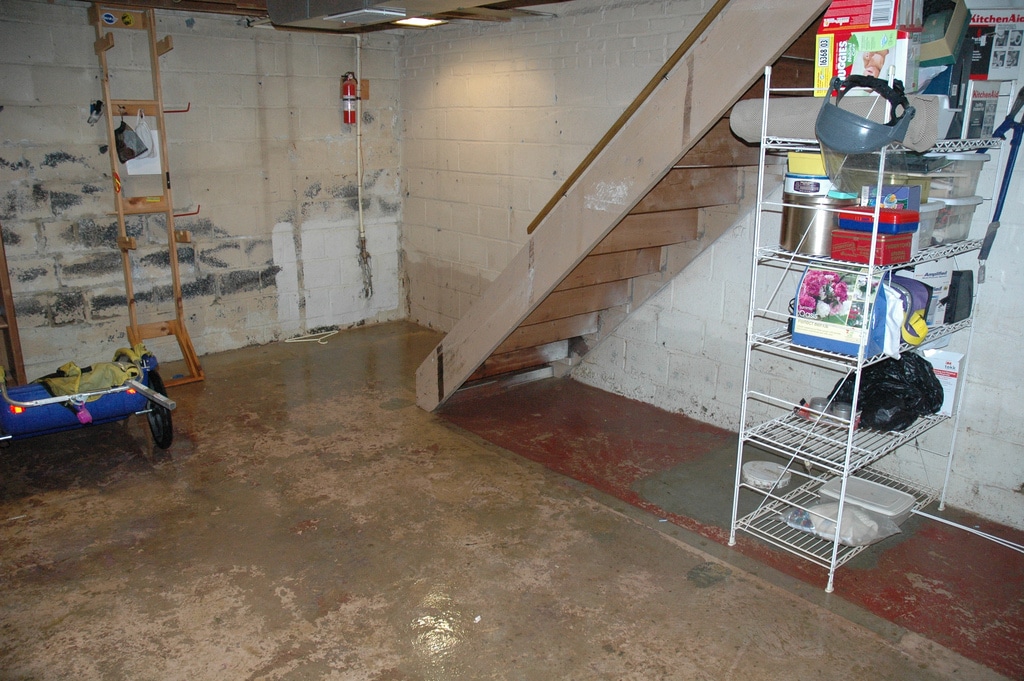 Nothing can be more frustrating than to discover that one or more rooms in your home has flooded, damaging not just the structure, but also your belongings. This can be especially frustrating if the water has been sitting for a while and the affected area starts to smell musty. This is why it's important to react immediately in any case of water damage, as it will only grow worse with time.
Porous materials, like wood flooring, drywall, carpeting, and furnishings will quickly absorb water and become warped, stained, discolored, and even weakened. Mold can also grow in as little as 24 hours after water or flood damage. Spreading by dispersing its spores into the air, mold will continue to search for other areas with high moisture content. They will also cause a number of health issues, as mold spores can trigger asthma and allergies in those exposed.
What to Do After a Flood
Calling for emergency help should be your top priority. Flood cleanup professionals are available 24/7 and will respond right away to start the water extraction and drying process. And while it's not recommended to do yourself, mild cases of flood damage can be treated using home remedies, as long as the following steps are followed:
1.     Prioritize Your Safety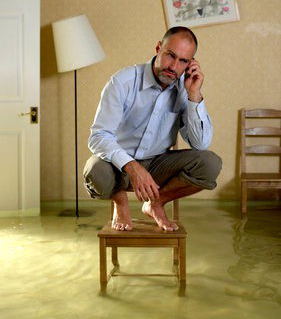 Before entering the property, water damage restoration professionals are trained to inspect the property for safety hazards, including electrical or structural issues. They also always assume the water is contaminated, which is why they use personal protective equipment (PPE).
Inform your insurance company of the flood right away.
Never step in any standing water or puddles if power lines are down outside the home.
Inspect the exterior of the home before entering. Visible damage like foundation cracks can indicate a weakened property structure.
Have all sewer, electric, water, and gas lines professionally inspected.
Open the windows to improve air circulation throughout the home.
Never force doors open, as they may be providing support to the rest of the structure.
Use only battery-powered light sources.
Never use gas-operated generators inside.
Be careful of any insects, snakes, or other nuisance animals inside the home.
Always wear waterproof boots, eye protection, and gloves when touching any contaminated surface.
Make sure that both gas and electricity are off before walking in.
Make a list and take pictures of all damaged items in the home, including the building structure.
2.     Remove and Organize Items into Discard and Restoration Piles
All porous, saturated items, including carpet and bedding, should be removed right away. This includes items sustaining long-term flood damage.
Keep all items to be thrown away onsite for the insurance adjuster to document.
All plastic, metal, and solid wood furniture can be restored. Take them outside, hose them off, clean, and sanitize them. Then let them sit to dry in the sun.
All carpets, padding, and rugs should be thrown away because of contamination.
Throw away all food products present during the flood. Any canned goods can be saved, as long as the labels are removed. Just be sure to clean, sanitize, and relabel the can with the item and expiration date.
All damaged pictures and important documents can be frozen until you have time to clean them.
Remove the rest of the furniture to throw away.
3.     Drying Process
As soon as power is restored, use high-powered fans and dehumidifiers throughout the home, running them for several weeks. Use a shovel to remove all silt and mud, followed by a garden hose to clean hard surfaces. The cleaning process should take place as soon as the water is extracted to prevent mold growth.
Floors
As soon as you remove the carpet padding and/or flooring, remove the subfloor right away.
It's probable the subfloors will swell if they were under water for long periods of time. Therefore, you will need to replace some areas.
While you can clean and restore tile, you will need to inspect and dry the subfloor.
Generally, you cannot restore wood floors .
Walls
To prevent slow mold growth, decay of wall studs, and odors, be sure to take the following steps:
Remove all visible mud from wall studs. Then clean and disinfect the area to prevent mold growth.
It may be possible to save both paneling and plaster, but it's important to have proper air flow to dry them out.
All damp insulation should be removed.
Remove all baseboard trim.
You may need to remove Six-inch sections at the ceiling to improve air flow within the wall.
Remove all drywall one foot above the water line.
Pressure wash all brick walls and replace wood and masonite siding.
Basement
Gradually pump out water each day to prevent permanent structural damage. If you pump the water out too quickly, the pressure from wet soil on the exterior may cause basement walls to collapse.
Concrete is a porous material. Therefore, you should clean, sanitize, and dry the interior foundation walls.
A wet vacuum or pump can be rented or purchased to remove the remaining water from the property.
It is crucial to use a dehumidifier to remove the remaining moisture from the air spaces and structure behind the walls.
Flood Damage Cleanup and Dehumidification
When your property floods, there are a lot of cleanup efforts involved to limit the spread of damage and prevent mold growth. As it moves throughout the property, many building materials and contents will suffer significant damage and will need immediate and detailed drying and cleaning to be restored. As these processes are long and very involved, it can be overwhelming just to look at the mess.
Thankfully, flood damage cleanup professionals are available 24/7 to respond to your first call. They will arrive right away with professional water extraction and dehumidification equipment to remove the standing water and moisture from the air spaces and affected materials. Each technician is trained, licensed, and experienced to handle the job efficiently and effectively, allowing you to get back on track as soon as possible. They will also work with your insurance company during the claims process so you can focus on personal matters.