Home Restoration Can be Stressful | Here's How to Get Away From It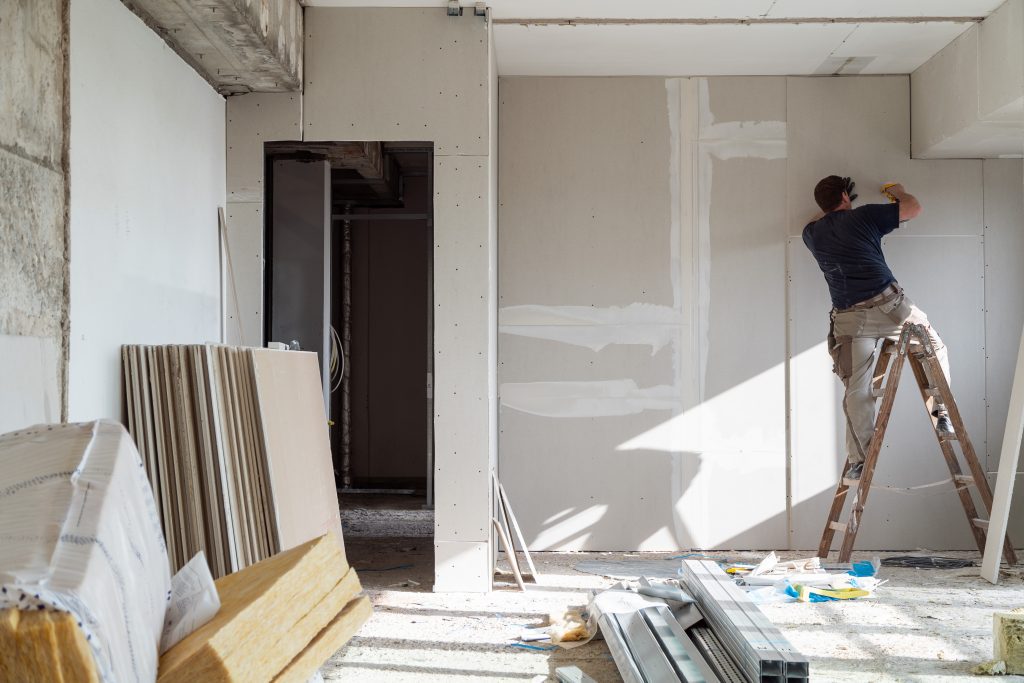 Having to live through a natural disaster that leaves your home in shambles such as a hurricane or flooding is extremely difficult for a variety of reasons. The emotional toll of it can be even more amplified by having to take on the entire process of home restoration which can be extremely stressful. The best thing to do during this whole period is to find yourself a place to stay that can feel like home, where you can relax at the end of the day and just recharge your batteries. But we'll talk more about that later.
When you start the process of home restoration you need to have some clear steps defined so that you don't end up overwhelmed and filled with anxiety and stress. Here are some tips on how to best manage the home restoration.
Do Some Research
This is one of the most important steps and the first one you need to take. You need to have a clear picture in your head about what you want your home to look like and search for the best contractor that can help you achieve the perfect results.
Finding a good contractor is the key to any successful property restoration and you need to be very thorough in your research. Don't base your choice on ads. Call for references, try to find out if there have been issues with past clients and consider the contractor's personality as well because you'll be spending quite some time together.
Depending on the type of damage the property has suffered, you may want to hone your search down to a contractor with specific experience. For example, some contractors focus heavily on water restoration projects.
Understand How the Construction Business Works
A good contractor can greatly ease off the stress of this period, but they're hard to find. It often happens that they are taking on more than one job at a time, which means that there might be days of pause until the crew returns to work on your house.
Depending on the extent of the damage restoration and what you have in mind for the final result, it can take a longer time than you initially imagined or even than what it's estimated in the beginning. This is especially true for fire restoration projects since the damage is so extensive.
When you calculate the time, always take into consideration some delays just in case there are unexpected issues popping up along the way.
Restoring a house can sometimes be more complicated than downright building it. If a contractor estimates about three months to complete the project, there's a chance it will end up being six. This is also why it's a good thing to find a temporary house that is on a monthly lease just to be sure you won't be forced out of the door before your home is ready.
Avoid Getting Overwhelmed
Home restoration has a huge potential to get you to a point where your stress just overwhelms you and you may start reacting negatively to the whole process. This is why it's extremely important to keep a clear head and know exactly what you want from the beginning.
Make a list of everything you need to do and ask your contractor all the important questions on your mind before the process starts. Being honest about what you need and what you're unhappy with also helps ease the stress a lot.
Make a Clear Budget
This is also an important step in helping you not get overwhelmed by the process.
Money issues can add a lot of stress to any situation so make sure you have a clear budget in mind and stick to it. Your home could be hiding a lot of secrets…in the sense that once you get the reconstruction going you might find extra issues that need to be fixed such as mold, radon, or needing to replace plumbing or electrical lines. These are all extra costs that you need to plan ahead for, just in case.
It's good to be prepared to go over the budget with anywhere from 10 to 20 percent and avoid splurging on unnecessary things. Sometimes people get the urge to buy things that they don't actually need while doing a restoration just because they might get into a state of "might as well" but you have to ask yourself if it's absolutely necessary and if you can actually afford it. If not, it's not worth all the stress.
Compartmentalize the Process
A property restoration process can eat up much of your time and budget and it's so easy to let the stress of it simply take over your entire life and interactions. Compartmentalizing the restoration can tremendously help you with the stress of the overall cost, materials, and dealing with contractors.
It's important to not revolve around this process and treat it as if it were just work. Take some time in between to enjoy moments with your friends and family, stay away from browsing for home stuff online or calculating budgets.
Try to Stay Flexible
It's very difficult for the process of home restoration to go flawlessly. There might be mix-ups with materials, delays, and various issues that happen along the way. It's important to realize the fact that you might encounter bumps on the way so that you can be less stressed and more flexible.
Rigid timelines and unrealistic expectations often cause more anxiety and frustration so overall, they can turn this whole process into a nightmare. Make sure that your home restoration process includes contingencies and prepare with backup material choices and more realistic expectations regarding the timeline.
Home restoration means change, and just as all changes, this may upend your life for a couple of weeks or even months. Keeping a flexible and relaxed attitude about it can make the process more pleasant and tremendously help your stress.
Find the Perfect Temporary Home
If your house has been ruined by flooding or another natural cause, it's clear that you need to find another home for a couple of weeks or months while your home is being restored. This might even be a good thing because planning everything away from the actual restoration site can help reduce your stress and anxiety.
Being there every moment just reminds you of how much needs to be done and living in a space that isn't organized can have a negative effect on the mind and spirit.
Staying in another place can also speed up the process. Living there can limit the contractor's access in the house, as there might be moments when you need a break from the noise and chaos which can lead to imposing a strict schedule for them. These types of limitations can tremendously delay a project.
Finding a temporary home can have tons of benefits even for your mental health. If you choose a house by the beach, for example, you can turn this period into a semi-vacation and get to enjoy some unforgettable moments with your family. There are a lot of great options that offer you the possibility to rent directly from the owner, which would be ideal, especially if the restoration lasts more than a few weeks.
You can choose a rental property that has an elegant and homey vibe, where you can relax at the end of the day and feel just like in your own home.
Another great advantage is that vacation rentals directly from the owner give you a lot of privacy and space for everyone in the family. This is a very good thing especially since the process of home restoration may sometimes lead to some tense moments.
But at the end of the day, when you open a bottle of wine and enjoy a beautiful ocean view on the deck, all the stress and tension will melt away and you have a moment to contemplate on just how cozy and welcoming your home is going to be once the restoration process is over.
About the Author
Julio Sanchez is the owner of Cardiff Vacations, a group of homey-feeling and luxurious rental properties located in Cardiff-by-the-Sea, California.