7 Summertime Home-Improvement Tasks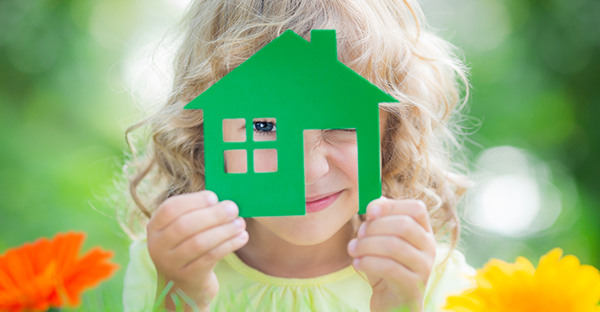 Summer is a great time to get stuff done around the house. The weather is usually nice enough that you can do things outside, the kids are off from school so you don't have to worry about dropping everything to go pick them up or drop them off, and if you need to take time off from work to finish a project, plenty of other people are taking time off for vacations too. If you are looking for ideas of productive tasks to do over the summer, here are just a few.
1. Landscaping
Landscaping is an obvious choice. It's a great time to get your hands dirty digging garden beds, putting in flowers, and mulching like crazy. If you don't have the greenest thumb or much interest in mowing your lawn all summer long, you can always look for the best lawn service near you. While you're at it, call a tree company and get them to take a look at your trees before the worst of the summer storms hit you. Make sure to wear sunscreen, stay hydrated, and watch out for heatstroke if you're spending any length of time outside.
2. Catch Up on Basement Work
Sometimes, the heat can get to be a bit much and you need a job that's cooler — literally! Basement work is another great summertime project. Whether you're doing repairs or making upgrades, summer can be a great time to get that basement project started and hopefully finished. It gets you out of the heat and it gets you ready for those summer storms that might otherwise leave your basement wet or flooded.
3. Clear Your Gutters and Roofs
Speaking of storm-proofing, make sure that your roof and gutters are ready for the rain. Cleaning the gutters is traditionally an autumn task, but it's worth doing occasionally in the spring and summer as well. Plenty of debris comes down in summer and spring, and you may even find birds nesting in there if you're not careful.
Roof work is also best done in summer, as you need a long spell of warm, dry weather to get any major roof work completed safely and successfully.
4. Driveway Repairs and Paving
Much like roof work, driveway work is best done during warm, dry spells, especially if your driveway is paved or you're thinking of getting it paved. Don't think having a dirt driveway will save you from needing dry days all around. There's nothing worse than having your driveway graded and graveled only to watch all that hard work get washed away before it's had a chance to settle and compact. Driveways most often need work after bad storms that may have washed out parts of the road, and bad winters that may have cracked the pavement. Whatever style of driveway you have, look not only at the drive itself, but the drainage to either side. Good drainage can save you from water damage troubles later, as well as help your driveway go longer between repairs.
5. Interior and Exterior Painting
When it comes to tasks that need weather that is both warm and dry, it'd be a mistake not to mention painting. Any exterior painting that needs to get done should get done during the summer. Even some interior painting can benefit from long, warm summer days. While you've got your paint cans out, is there any furniture that needs refreshing? Stripping old finishes off is a task that should be done outdoors where the ventilation is better, so keep that in mind when you're making your summer to-do list.
6. Miscellaneous Maintenance
Don't underestimate the importance of plain old maintenance tasks. Getting your air conditioner cleaned, checked, and serviced is definitely something to do in the summer, if not earlier. Summer is also a perfect time for any car maintenance you've been putting off because it's something you can get done, if you only had the time. Maybe even getting your carpets cleaned. The days are long and sunny, so now's your moment to take care of all those little maintenance tasks you've been procrastinating on.
7. Home and Property Upgrades
More exciting (although also more expensive) are your potential upgrades. For all the reasons mentioned above, summer is a great time for large construction projects. If you're thinking of putting on an addition or putting in a pool, summer is a good time to schedule it. Upgrading your landscape with a lawn overhaul? Summer is a great time to do that. Upgrading your interior with new paint, room additions, or new furniture that needs work? Summer is ideal. Upgrading your home's heating, air conditioning, or other internal systems? Why not choose summer?
This isn't to say that you shouldn't take time off to relax and unwind this summer. Summer is all about recovering from your busy year, but it doesn't have to be totally unproductive either. Just remember that you are not the only one who has a to-do list this summer. Make sure to call early and have your contractors booked before everyone else does!